2020 Principal Financial Well-Being Index: Many businesses say they're growing—and learning—through uncertainty
The 2020 Principal Financial Well-Being Index measured resilience and optimism among U.S. employers. Businesses of all sizes are maintaining workforce and striving hard toward recovery.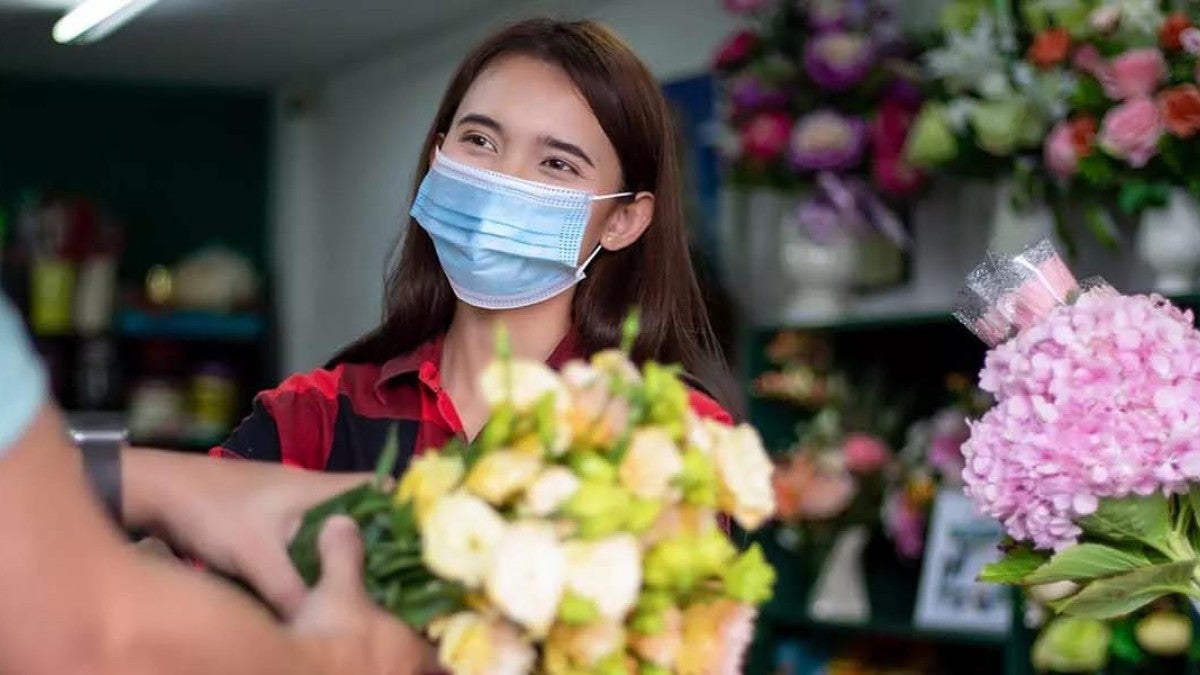 American businesses say they're cautiously optimistic during the pandemic, despite what many news headlines might suggest. Thus far, those we surveyed in our seventh Principal Financial Well-Being Index™ are resolute and proactive in the face of the massive operational and economic challenges of COVID-19.
Ninety percent of businesses representing the broad spectrum of Principal clientele say they're "stable" or "growing" this year, compared to only 10% that are "struggling" or "declining" during widespread volatility.
Top 5 business concerns
1. Economic impacts of COVID-19
2. Protecting employee health
3. Growing revenue
4. Impact of COVID-19 on work culture
5. The cost of health care
Perseverance and optimism were clear themes—as in past years of our established survey of employers' finances and sentiment—albeit this year's data was framed by the obvious strains on public health and the economy.
"Businesses need to be flexible and adapt quickly," one business leader said. "Luckily, we were."
These managers also seem to be learning from their continual adjustments: "We became a little bit of a different company, and we grew as we figured everything out."
We surveyed 500 leaders at companies from 2 to 10,000 employees that provide employee benefits. See the infographic below for more highlights—both data and quotes—from the Well-Being Index.
And look forward to more of this fresh business insight in the months ahead. For the first time, we're rolling out the Well-Being Index in stages to better track business activity and sentiment throughout the year. We'll deliver our second set of results this fall, followed by a third in winter.
4 big takeaways from the 2020 Principal Financial Well-Being Index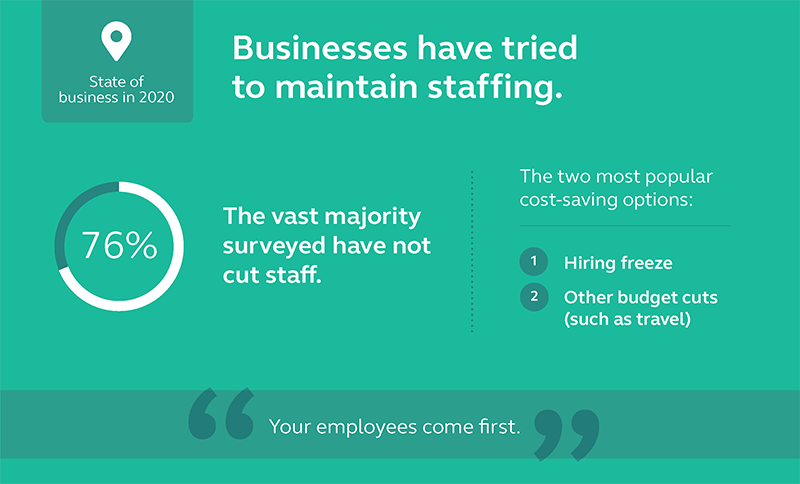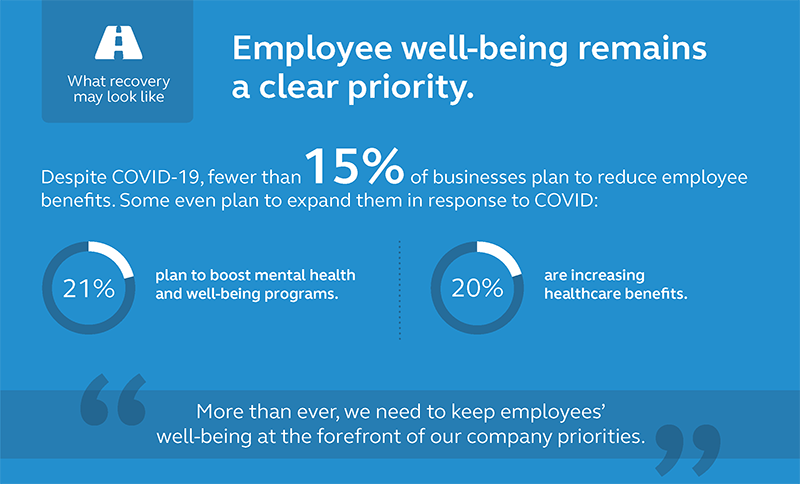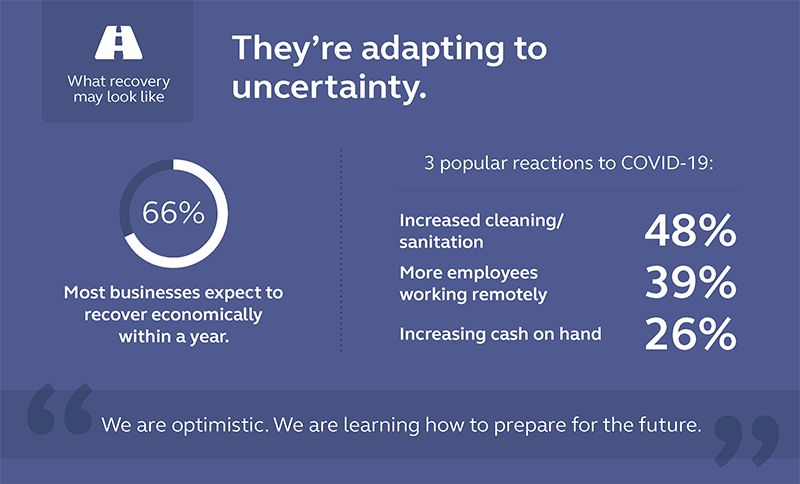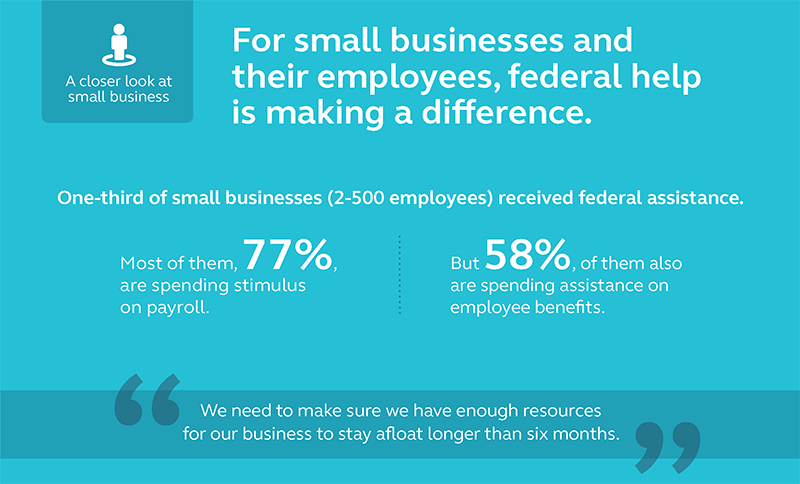 1 The Principal Financial Well-Being Index was conducted online June 5-11, 2020, by Dynata, surveying 500 domestic business leaders from businesses with two to 10,000 employees that offer health insurance and/or retirement benefits.