2021 Principal Financial Well-Being Index: Businesses rely on steady cash flow, boosted employee benefits
The drive toward pandemic recovery is strong among domestic businesses reporting significantly better financials compared to just a few months earlier.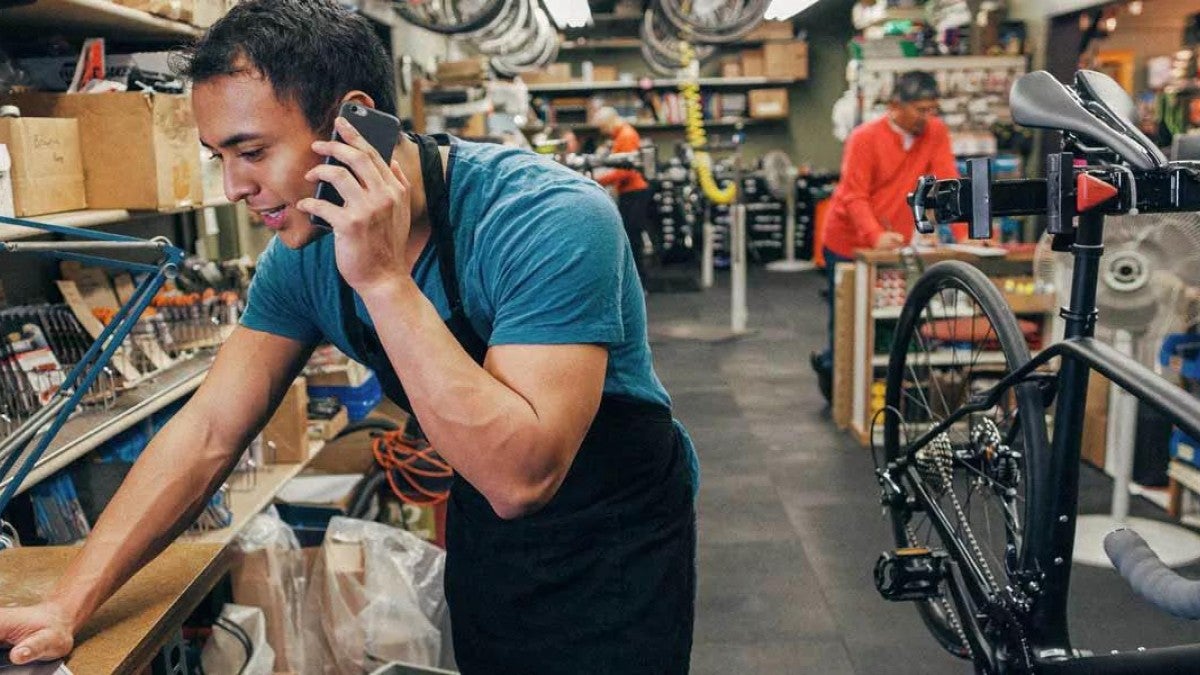 The United States business sector is primed to bounce back when the pandemic allows.
For the first time in more than a year, more than two-thirds of businesses report improved financials.
This latest wave of the Principal Financial Well-Being IndexSM, fielded in June, reports significantly broader and deeper business confidence compared to just three months earlier.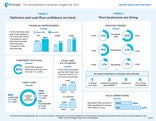 See all the stats and insights from the latest Principal Financial Well-Being IndexSM.
We surveyed 500 business leaders from companies with two to 10,000 employees.1 The survey spans a diverse array of industries, with more than half of the employers falling within finance/insurance, professional/scientific/technical, construction, manufacturing, and information management. This is the eighth year of our Well-Being Index and the second since we expanded it to multiple waves throughout the year to help businesses navigate a volatile and complex economy during the pandemic.
Trend 1: Underlying confidence and cash flow are steady.
The economic progress for businesses—with the pandemic kept in check—shows consistency across a variety of measures:
Financials: Businesses reporting improved financials rose sharply compared to just a few months earlier.
Cash flow: Even more businesses are comfortable with their cash flow.
While it's true that larger businesses (500+ employees) report higher levels of positivity throughout the survey, most smaller businesses also say they're doing better:
Financials: Most smaller businesses now report improved financials, compared to just over one-third in March.
Local and U.S. economies: The smallest businesses (fewer than 20 employees) saw the strongest gains in their view of local and national economies as either "growing" or "stable."
Trend 2: More businesses are hiring.
A hotter labor market is reflected in the survey:
Hiring: More businesses say they're hiring, from fewer than one-third in March to nearly half in June.
Fully operational: Most businesses have become fully operational, driving more need for workers.
Greater competition for workers—as well as work-life balance struggles—is evident in the top reasons employees say they're choosing to leave their jobs:
Changing career path
Additional caregiving responsibilities
Retirement
More remote-work flexibility
Trend 3: Employee benefits are on the increase—and going digital.
The central role employee benefits play in pandemic recovery seems clearer than ever:
Universal increase: All 18 benefits tracked by the survey (everything from retirement savings to pet insurance) made gains. A greater percentage of businesses plan to increase each of the benefits in the next 12 months.
Telehealth: Telehealth leads the way as the most popular benefit to increase.
Tactical choices: Employers are choosing certain benefits to address specific needs. Paid family or medical leave is a popular choice to attract and retain employees and improve employee satisfaction and well-being.
On top of the popularity of telehealth, digital access to all benefits is a general trend:
Majority digital: Most businesses have expanded digital access to benefits, added it for the first time, or plan to do so.
Reasons: They're digitizing because they want to onboard employees online and reduce paper, among other reasons.
Education: Most businesses think digital access helps employees better understand their benefits.
Cybersecurity: While not directly linked to digitizing benefits, data security/cybersecurity is businesses' fastest-rising concern in a year with no shortage of cyber and ransomware attacks in the headlines. 
Trend 4: Financial wellness programs are popular.
Most businesses provide a financial wellness program, and even more see its value:
Those who offer: Six in 10 businesses currently offer financial wellness benefits or a program.
Retirement prep: More than three-fourths of businesses agree financial wellness programs help employees prepare for retirement.
Broad agreement: Most businesses agree with all 10 attributes2 of a financial wellness program included in the survey, such as that it helps with long-term financial goals or reduces employee stress.
Financial professionals: The most useful financial wellness offering out of 25 options, according to a plurality of businesses, is access to a financial professional.
Trend 5: Retirement plans help attract and retain.
The Securing a Strong Retirement Act (PDF) (also known as "SECURE 2.0"—if passed by Congress—is poised to help more small businesses offer retirement benefits to employees. But less than half of smaller businesses (under 500 employees) say they're aware of and understand the proposed legislation.
Retirement support needed: The very businesses that stand to benefit most from SECURE 2.0 may not know enough about it. But three-fourths of all businesses say their employees need at least some support in saving for retirement.
Retention: An even larger majority of all businesses say retirement plans are essential to attract and retain employees.
Next steps
1 The second wave of the 2021 Principal Financial Well-Being IndexSM was fielded June 14-22 and featured companies from two to 10,000 employees that offer health insurance or retirement benefits (or both). Government and nonprofit organizations were excluded.
2 The 10 attributes of financial wellness programs included in the survey: important to help with short-term financial goals, important to help with long-term financial goals, help employees better prepare for retirement, help employees better understand their other employer sponsored benefits, improve overall employee satisfaction, help with employee hiring and retention, have become more important in light of COVID-19 impacts, better employee financial health helps keep costs of other benefits low, better employee financial understanding leads to a more engaged and productive workforce, and better employee financial health decreases employee stress over debt.
The subject matter in this communication is educational only and provided with the understanding that Principal® is not rendering legal, accounting, investment or tax advice. You should consult with appropriate counsel, financial professionals, and other advisors on all matters pertaining to legal, tax, investment or accounting obligations and requirements.