How businesses feel about inflation, curbing remote work, and employee benefits needs
Though concerned about the economy, most businesses are comfortable with their cash flow and say they won't reduce pay or benefits. See where they're holding steady and where they're adapting.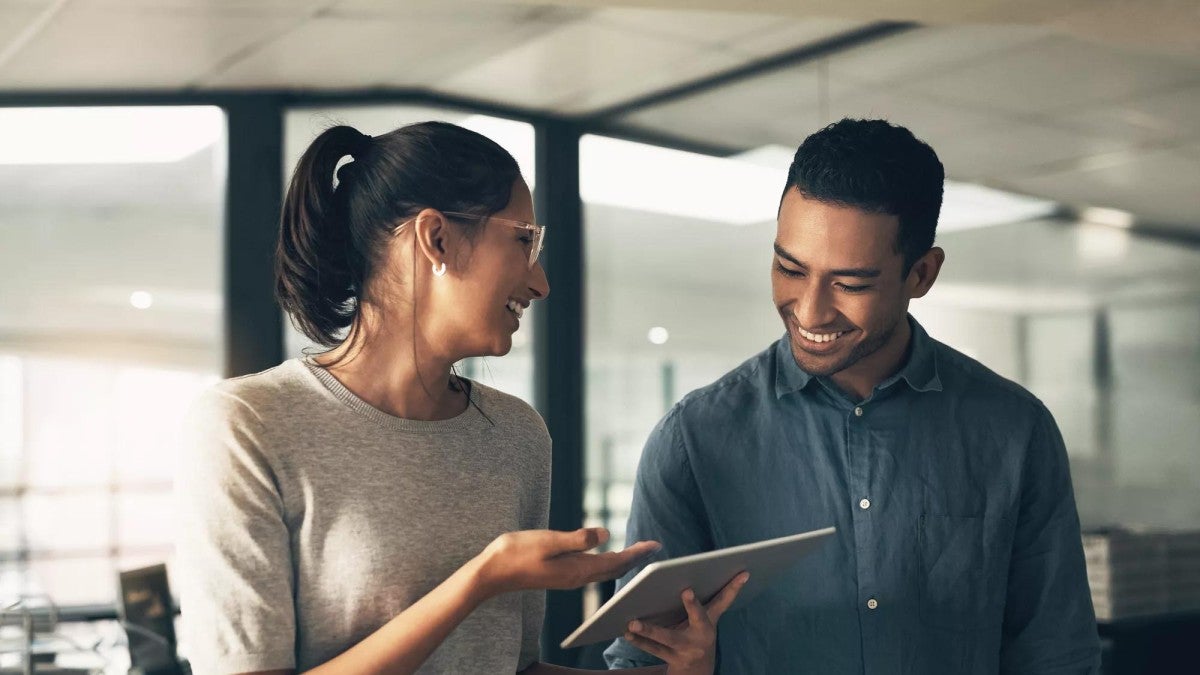 Who isn't a bit concerned about the economy? Employers and employees alike are worried about inflation and a potential recession as we round out 2022. Yet, financially, many businesses show resilience. More are growing now than earlier in the year. And cutbacks on employee pay or benefits? They're fortunately not in the forecast for most.
The latest Principal® Financial Well-Being Index℠ reveals what businesses are doing to stay ahead of turmoil—and how employees feel, too. Here's a snapshot from each of the five trends in this wave.
See all the infographics and insights from wave three of the Principal Financial Well-Being Index℠ (PDF). 
1. Business are growing despite inflation worries.
Staying strong in a tough economy, businesses report solid financials and rates of growth. Eight in 10 businesses are comfortable with their current cash flow, and 61% of businesses are experiencing growth—a recent high.
Good news: Most businesses report they won't reduce employee pay or benefits when tough economic times potentially come.
Businesses have done this
29% Reduce operating expenses
29% Increase cash reserves
26% Increase prices for products and services
Businesses would not do this
58% Reduce salaries
52% Reduce benefits offered
49% Reduce employer-paid portion of benefits offered
2. Employers and employees react to potential recession.
The concerns are still real, of course. Inflation and a potential recession are top of mind for employers and employees. Personal well-being concerns follow closely behind for employees, with the majority saying economic conditions affect their mental health.
67% of employees who think a recession is likely say these concerns negatively impact their mental health.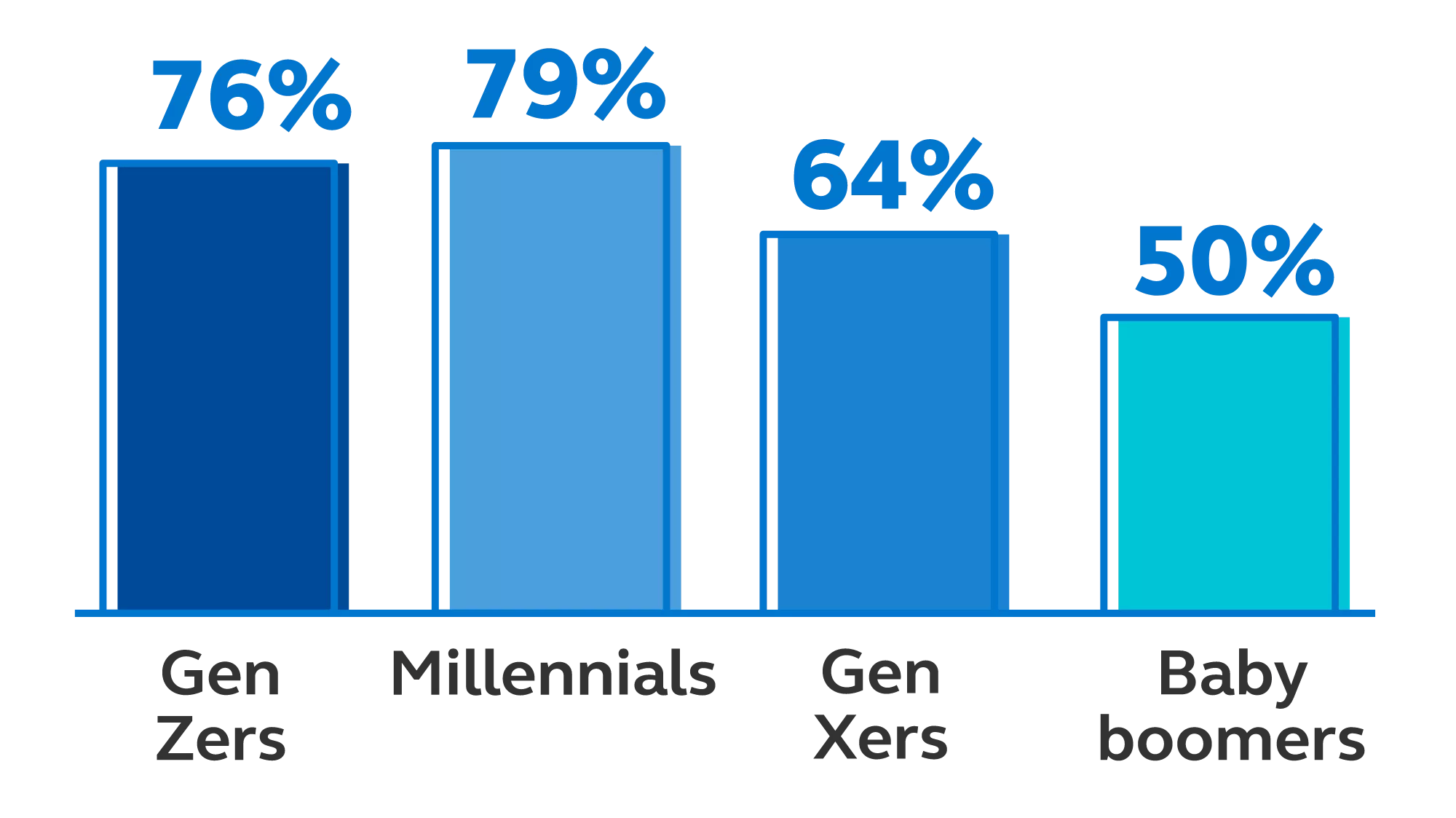 3. Businesses continue to focus on employee experiences and financial security.
Employers aren't sitting back as employees struggle with mental health and burnout. Trends show an increase in benefits to support their well-being and financial security.
Top 3 benefits employers expect to increase

Training and educational opportunities
39%


Mental health and well-being programs
36%
Other benefits employers plan to increase:
To improve employee satisfaction and well-being
Employer retirement plan contribution match
Emergency savings program
Health care benefits
To help employees during tough economic times
Long-term care insurance
Alternative retirement investment options
Employee student debt payoff assistance
To help combat employee burnout
Mental health and well-being programs
Flexible schedules
Option to work remotely
4. More employers are requiring employees to return to the office.
Thought remote and hybrid work were here to stay? Turns out, nearly three-fourths of all businesses have or will have mandatory back-to-office policies.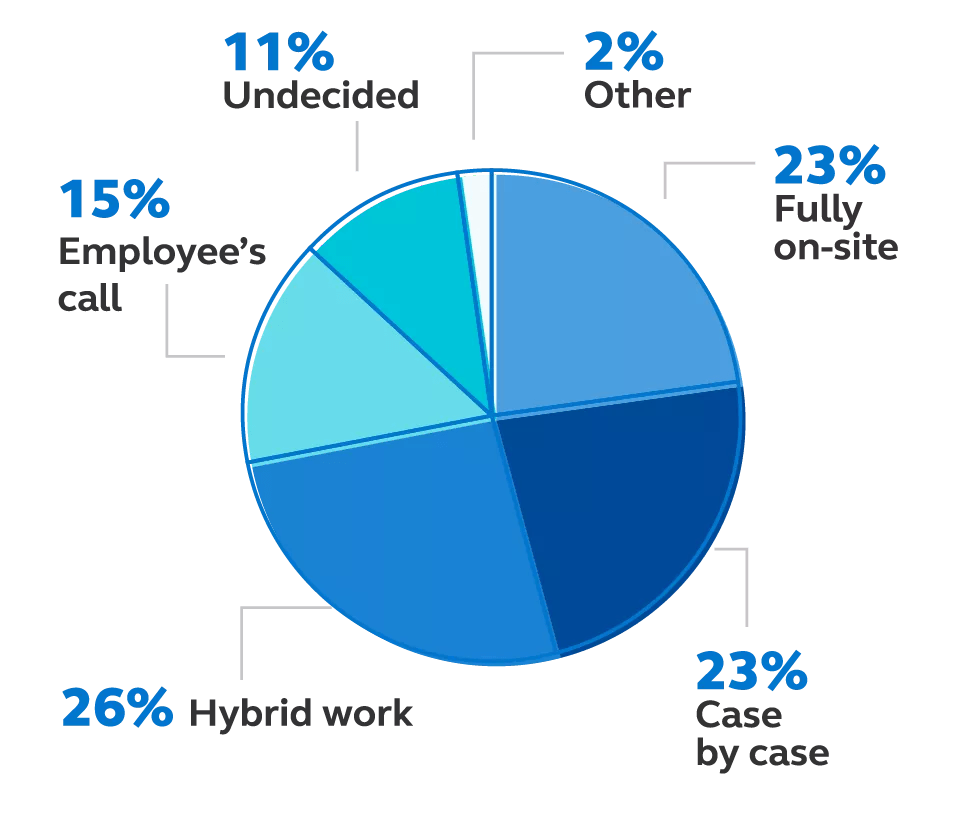 Full on-site: Formerly hybrid or remote employees must return to the office full time.
Case by case: Some formerly remote employees must return to office.
Hybrid work: Employees must come into office part time.
Employee's call: People can choose whether and how much they come into office.
Undecided: No mandates yet.
5. Businesses are making cybersecurity gains but falling short on their goals.
Cybersecurity hasn't fallen off businesses' radars. They report improved cybersecurity practices since this time last year. However, there's a gap between those goals and their current states.
Businesses with policy in place in 2022
Businesses with policy in place in 2021 or goals to implement policy in 2022

Gap: 12 percentage points
Secured network connections for all company-owned computers

Mandatory password changes

Gap: 10 percentage points
Two-factor authentication

Gap: 12 percentage points
Formal cybersecurity plan

Gap: 11 percentage points
---
The Principal Financial Well-Being Index℠ (October 6–16, 2022) surveyed 500 business owners, decision makers, and leaders at companies with 2–10,000 employees. Businesses must offer at least health insurance or retirement benefits. This wave also included input from 200 full-time employees, surveyed October 6–10, 2022.
The subject matter in this communication is educational only and provided with the understanding that Principal® is not rendering legal, accounting, investment advice or tax advice. You should consult with appropriate counsel or other advisors on all matters pertaining to legal, tax, investment or accounting obligations and requirements.