How business valuation and succession planning go hand in hand
Business owner Michael Cohen was better prepared for the pandemic thanks to the work he'd already done to modernize his operation, build his business value, and map out his succession planning.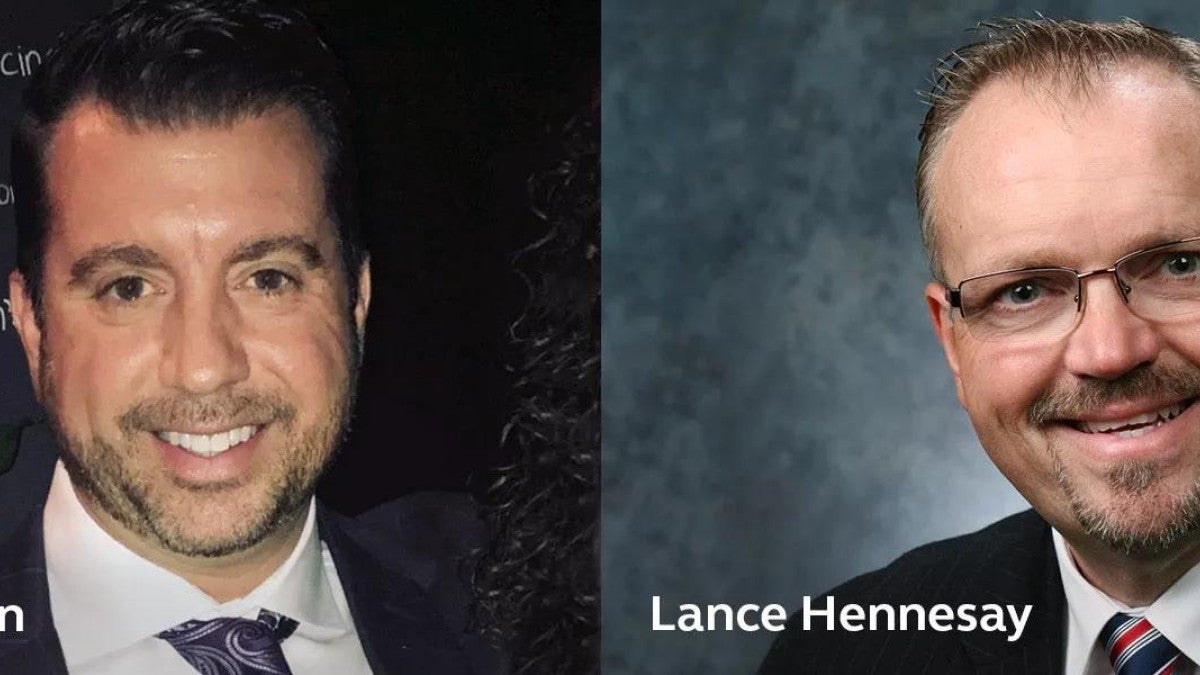 June 1, 2021
One man took over his father's business and one didn't—but both today are focused on effective succession planning for family business.
Michael Cohen, owner of DBL Center in New York, has spent 17 years in the niche insurance business where he succeeded his father, who died in 2017.
Lance Hennesay, advanced solutions director for Principal®, decades ago pursued his dream of earning a law degree instead of taking over his father's propane company in central California. But today he helps business owners of all types protect their business value and navigate successions and sales.
The challenge: How do you monitor and protect your business value while building a succession plan that balances price with personal goals?
Listen to the full episode or skip ahead to sections based on these timecodes:
How did Cohen's father get into the insurance business?
He was driving to dental school and got into a car accident with an insurance salesman—true story!
What was Hennesay's path from propane to business planning?
Hennesay grew up in the propane business with his father before he sat down over breakfast to tell his dad that his dream was to become a lawyer.
What's the first thing a business owner should have in mind when it comes to business succession?
Determine an accurate and up-to-date net worth for your business.
How do you stay current on your business value?
Monitor it at least on an annual basis.
How does an unpredictable year like 2020 affect the timing of trying to sell your business?
Buyers may treat a year like 2020 as an anomaly and still pay fair market value for the business. If you're looking to sell at your ultimate peak, this may not be the ideal time. Although if you can show a steady revenue stream in the pre-pandemic years, you still should end up with a good business valuation.
Do most business owners feel better about running daily operations than planning long-term?
According to our latest Business Owner Insights survey, only 31% of owners are confident about selling their business compared to the 72% who are confident about their ability to adjust to shifting demands.
Why did Cohen's father tell him, 'Stick to sewing'?
"As I get older it's a simple way to say don't be a jack of all trades," Cohen says. Focus on your core competency in your line of business.
How did Cohen modernize his insurance business to protect its value?
After his father's death in 2017, Cohen developed a proprietary broker digital dashboard and app to track revenue.
What other financial aspects impact business value?
Beyond sales and profit margins:
accounts receivable or payable,
assets and liabilities on the balance sheet,
key employee plans,
a cohesive management team, and
an overall clean business operation.
Who has an up-to-date succession plan?
While 60% of business owners have a succession plan, 32% of those haven't been reviewed in more than two years (according to Business Owner Insights). The last year probably has exacerbated that tendency and accelerated some owners' desire to sell and retire, Hennesay says.
What are some ways to customize a business owner succession plan?
A large company with an owner who wants to step back but remain involved might use an employee stock ownership plan (ESOP). A key employee equity compensation plan or a nonqualified deferred compensation plan could help create a down payment along with a buyout plan. Family businesses need to sync their succession and estate plans. Or a seller looking for an outside buyer can focus on those key employees and management team to retain the businesses' value.
What's Cohen's 'SMART' approach to business?
Any SMART business goal must be specific, measurable, achievable, realistic, and timely.
How does Principal usually begin succession planning?
With an informal valuation. Principal conducts hundreds of them annually. Many business owners plan to sell their business to help fund a comfortable retirement.
The DBL Center Ltd. is not an affiliate of any company of the Principal Financial Group.
The subject matter in this communication is educational only and provided with the understanding that Principal® and its employees are not rendering legal, accounting, investment advice or tax advice. You should consult with appropriate counsel or other financial professionals and other advisors on all matters pertaining to legal, tax, investment or accounting obligations and requirements.
Insurance products issued by Principal National Life Insurance Co. (except in New York) and Principal Life Insurance Co. Plan administrative services offered by Principal Life. Principal Funds Inc. is distributed by Principal Funds Distributor Inc. Securities offered through Principal Securities Inc., member SIPC. Affiliated companies are members of Principal Financial Group®, Des Moines, IA 50392.