The true worth of employee benefits
How robust incentive packages can help small businesses thrive.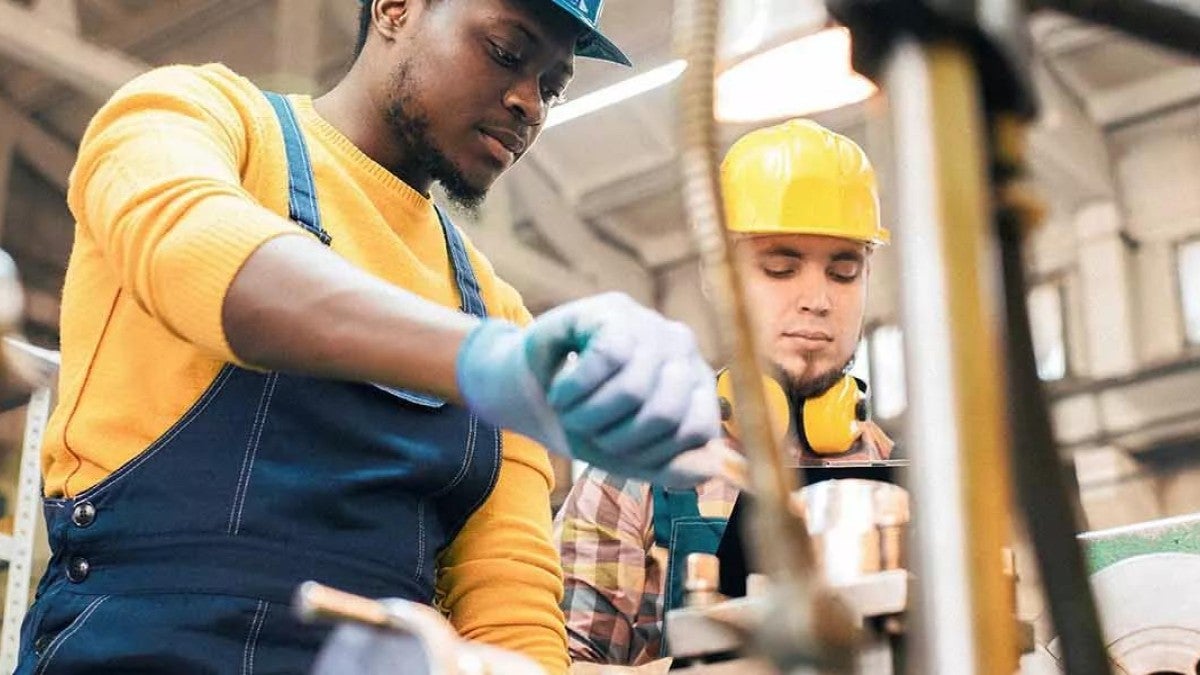 Warsaw, Indiana, is affectionally known as the "Orthopedic Capital of the World." Over a century ago, a young chemist started the world's first orthopedics company in the small Midwestern town. Since then, the industry has ballooned. Today Warsaw, which has a population of just 15,000, hosts numerous companies that focus specifically on designing devices that manage musculoskeletal problems. For employers, this clustering offers the promise of a skilled workforce that understands the industry. Yet it also presents an acute challenge: heated competition for that very labor.
This was the problem one firm was facing when they began working with Principal® in 2017. At the time, "it was not uncommon for employees to leave without notice for a competitor," says Kara Hoogensen, senior vice president of specialty benefits at Principal. This turnover wasn't just an inconvenience for employers who needed to find replacements; it threatened to undermine morale, operational efficiency, and growth.
The key issue, Hoogensen says, was benefits. With so many companies competing for a limited labor pool, every aspect of employment mattered. For the workers of Warsaw, incentives like health coverage and retirement plans had become key differentiators in terms of making choices about where to take jobs. Realizing that salary considerations alone were no longer sufficient to compete, the company began working with Principal to build out its benefits offerings.
"The group was trying to find a way to retain and recruit quality employees," Hoogensen says. "In recent years, they've grown and adapted their benefits to match what employees need." In that time, the company has been able to expand the number of employees enrolled in benefits.
How employee benefits help recruit, retain, and boost productivity
This effort isn't unique to one medical manufacturer in the Midwest. Across the country, companies, especially small and midsize businesses (SMBs), are realizing the value of investing in strong benefits offerings. These packages don't just provide generous perks for employees; they can improve recruitment, retention, wellness, and productivity.
"There's a bottom-line element to this," says Lori Lucas, president and CEO of the Employee Benefit Research Institute (EBRI), a nonprofit research organization.
Keeping employees on staff is incredibly valuable for businesses. Not only does retention help preserve institutional knowledge, but companies can minimize the cost of turnover. Simply hiring one new employee costs about $4,700 in processing—before you factor in any lost productivity or other factors. On a base level, strong benefits packages can help companies avoid these issues. Seventy-one percent of all business owners say their benefits package boosts retention, according to the 2022 Principal Business Owner Insights survey—rising to 92% among business owners with 50 or more employees.1
Yet the business value of employee benefits goes beyond staffing consistency.
Take employee performance. Sixty-seven percent of business owners in the same Principal survey say that employee benefits improve workforce productivity. Part of that may have to do with employees simply having more headspace to do their best work when their other needs are met, considering that 63% of employees in the United States feel stressed when thinking about their financial future, according to EBRI (PDF). So, expanding financial wellness benefits, such as with financial education, may lead directly to improved worker efficiency.
"I've seen some employers that have been able to come up with an actual dollar amount that they believe they can assign to improved productivity," Lucas says.
Employee benefits: A better value than many assume
Benefits may cost less than employers assume, both in terms of the sticker price and the return on investment.
"Our research indicates those who don't currently have any benefits may significantly over-estimate costs," Hoogensen says. "For a benefits package that costs about $2,000 annually per employee, some estimated it would be more than $10,000."
Because every business is different, there's not a standard cost for benefits. Companies can consider working with a financial professional, Hoogensen says, and focus on designing an incentive package that fits their needs. She encourages leaders to communicate with employees and ask what they value.
"Those conversations don't always mention specific benefits like disability or life insurance, but they open the door to employee concerns like paying the mortgage if they can't work for a while," Hoogensen says. "If business owners hear those cues, they may want to offer short-term or long-term disability insurance to help employees protect their paycheck, or at least offering accident or critical illness coverage to help fill financial gaps."
The pandemic also amplified the importance of mental health benefits. "More employees are looking to their workplaces to provide benefits that support not only their physical but also their mental well-being," says Hoogensen.
Principal solutions span business size and sectors, and Hoogensen sees how valuable benefits can be for larger and smaller employers alike. Many of the businesses Principal works with have fewer than 25 employees.
Benefits in many cases, Hoogensen says, are "no longer a nice-to-have but a need-to-have to gain and keep the talent needed for success."
1 Principal Business Owner Insights in January 2022 surveyed 1,018 United States business owners with fewer than 500 employees.
EBRI is not an affiliate of any company of the Principal Financial Group®.
This is a summary of the benefits that group insurance products provide, but there are limitations and exclusions. Costs and coverage details can be obtained from your financial professional.
Insurance products issued by Principal National Life Insurance Co (except in NY) and Principal Life Insurance Co. Plan administrative services offered by Principal Life. Principal Funds, Inc. is distributed by Principal Funds Distributor, Inc. Securities offered through Principal Securities, Inc., member SIPC and/or independent broker/-dealers. Referenced companies are members of the Principal Financial Group®, Des Moines, IA 50392.
© 2022 Principal Financial Services, Inc.