Grandparents raising grandkids: How to keep your savings plan on track
Whether it's an unexpected situation or you saw it coming, taking on a "second parenthood" can be a big change, and requires some careful planning.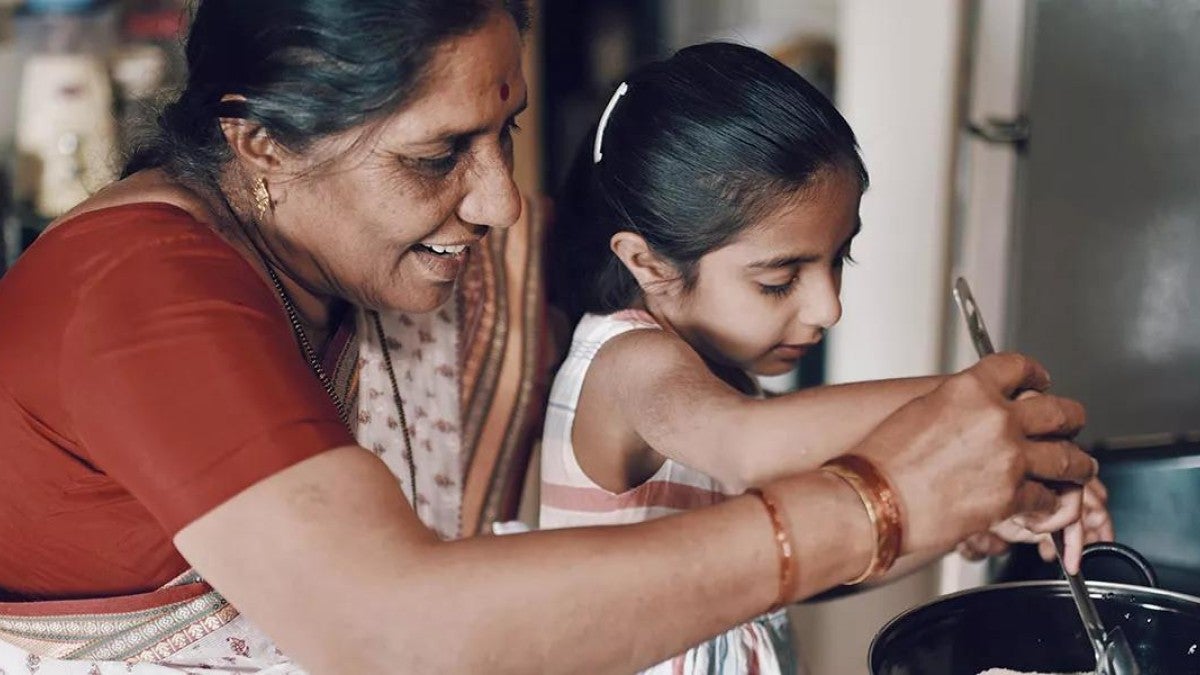 Whether it's an unexpected situation or you saw it coming, taking on a "second parenthood" can be a big change, and requires careful planning.
"Every situation is different, and that will drive the financial impact it has on you," says Matt Fitzgerald, a Principal® financial advisor in St. Louis, Missouri. "Is there a parent still involved in their lives? Are you already retired or still working? Do you have support or involvement from other family members?"
Managing the transition: 4 things to consider
If the kids take piano lessons or play club soccer or orthodontia is in their future, you'll have family lifestyle decisions to make and expenses to plan.
So as you become a "grandfamily," here are four things to help you keep your own saving and investing plans on track.
1. Avoid taking on new (or big) debts if you're in your 50s or beyond, if you can.
You're going to have new expenses now, so it's good to keep your eye on long-term goals. It's even more crucial if you have a limited number of years to continue working. Because those are the years you're trying to pay off debt and build up your savings.
2. Understand—and consider accepting—any federal or state financial assistance you may qualify for.
It could mean low-cost health insurance coverage or help with child care expenses if you're still working, for example. There may even be social resources and financial assistance programs in the state where you live. Depending on your circumstances, your grandchildren may be eligible for Social Security benefits.
Tip: Grandfamilies.org has a wealth of information to help you navigate what programs may be available in each state. The site also has a searchable database of laws and legislation affecting grandfamilies, and a listing of COVID-19 resources.
3. Try to preserve your retirement savings.
When it's time for college, the kids can typically get financial aid, student loans, scholarships, and work part-time. But you generally don't have those options to fund your retirement.
Look for ways to make other adjustments in your spending or find new sources of income, but try to stick with your long-term savings plan. If you want to take a look at your current budget and see where you could free up some money, use our downloadable budgeting worksheet (PDF).
Learn more about retirement income and savings:
4. Assemble a team to help you navigate this change in your lives.
Your accountant can make sure you're taking advantage of any federal income tax credits and deductions available.
A family law attorney can talk you through the pros and cons of getting legal guardianship, custody and adoption—and help you decide whether to pursue child support from the parent, if that's an option. An attorney can also help you review your will and make any needed changes. (Read about estate planning and personal trusts.)
A financial professional can help you make any adjustments to your financial plan. "Evaluate what's important to you and what goals you have for your grandchildren. Are you trying to get them through high school? Or college? How much can you afford to spend on raising them?" Fitzgerald says. "Then, review your numbers and adjust your investment strategy as appropriate."
A financial professional can also help you revisit your budget, and review your current life insurance policy, plan for unexpected expenses, and turn your retirement savings into income, when that time comes.
Start planning sooner, rather than later, for your new role as parent and grandparent. "Then, you can focus on caring for your grandkids who really need you right now," Fitzgerald says.
Grandfamilies.org is not an affiliate of any company of the Principal Financial Group. Link is provided as a courtesy only.
Matt Fitzgerald, Principal National and Principal Life Financial Representative, Principal Securities Registered Representative, Financial Advisor.
The subject matter in this communication is educational only and provided with the understanding that Principal® is not rendering legal, accounting, investment advice or tax advice. You should consult with appropriate counsel or other advisors on all matters pertaining to legal, tax, investment or accounting obligations and requirements.​
Insurance products issued by Principal National Life Insurance Co. (except in NY) and Principal Life Insurance Co. Securities and advisory products offered through Principal Securities, Inc., 800-247-1737, Member SIPC. Principal National, Principal Life and Principal Securities are members of the Principal Financial Group®, Des Moines, IA 50392.