How one man's simple money habits allowed him to retire early
Mark Timmerman's early retirement is teaching high school students the simple money habits that saved his family from ruin.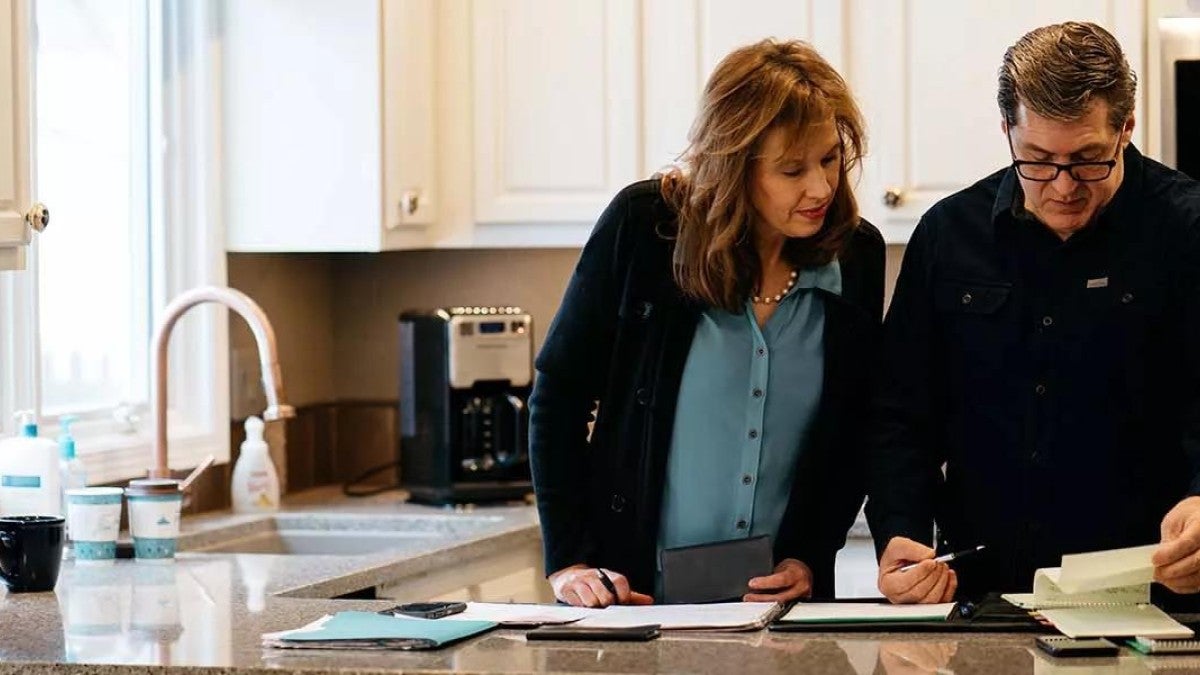 One thing that Mark Timmerman, 60, doesn't worry about in early retirement: money.
He's not a celebrity. He didn't win the lottery. He didn't inherit a fortune. He never earned a CEO's salary.
His family has even grappled with a few health scares—the kind that have devastated so many Americans' savings.
Yet he achieved the financial freedom—an emergency fund of five years' worth of living expenses, plus other savings—to retire at age 57 from his job as a financial professional at Principal®.
Now, two years into retirement—despite the turns in the economy and COVID-19 crisis, which impacted his family's income—he remains confident in his ability to fund what could be the next several decades of his life.
Timmerman simply planned and saved money and invested. Methodically. Incrementally.

Timmerman's tip:
Save more, step by step. Ease the pain of frugality with incremental savings. Every time you get a raise, bump up your saving, possibly through a 401(k) or IRA.
From scarcity and union strikes to a homespun household budget

Timmerman grew up in an unstable working-class family that scraped by with "scarcity and high inflation and strikes." A union strike at the factory meant a steady diet of peanut butter.
He started working while still in middle school, bagging newspapers before dawn. As he got older, flailing for a career plan, he enrolled at Iowa State University, only to flunk out after his first quarter. He later talked his way into the University of Northern Iowa, he says, by driving there, sitting down with the dean, and spinning a two-hour narrative of his hardscrabble upbringing.
In 1990, a degree and a few career changes later, he met Kelly.
She grew up in a small town in western Iowa and watched her parents toil in the appliance store and gas station they owned. The family businesses nearly folded during the 1980s farm crisis that drained Midwest main street economies.
But she earned a full scholarship and graduated into a lucrative job. The couple married soon after they met. Their relationships with money, she says, instantly changed.
Inspired by both the chaos of his childhood and self-taught financial fluency, Timmerman built a system of meticulous budgeting that he penciled into Steno notebooks—their homespun record-keeping endures to this day.

Timmerman's tip:
Find a budget system that works for you. Timmerman arranges specific "pots of money" to pay different categories of household expenses.
It helped enforce a frugality that remains one of the couple's cornerstones. They avoided moving into ever-larger homes or joining a country club. They didn't drive expensive cars. They cleared every card at the end of the month to avoid debt.

Timmerman's tip:
Don't give in to "lifestyle creep." Be frugal. Resist the urge to spend more as you earn more. Use your money to help spend time with the people you love, not accumulate things.
Another crucial step was the 1990s rise of online stock trading that put more investment options within Timmerman's reach. In 1998, he bought into what became the world's most famous retail coffee brand. In 2004, he banked on a fledgling mail-order DVD service that grew into a video-streaming powerhouse.
Sure, he also sank money into plenty of market dogs. But, he says, if you hit a 60% success rate, you're "doing great."
Waiting for that tree to bloom

Many household expenses—such as supporting the couple's son and daughter who graduated high school, respectively, in 2014 and 2016—were easy for Timmerman to anticipate in his budget notebooks.
But his savings system paid big dividends during emergencies. The Timmermans couldn't foresee the baseball-sized tumor lodged in Kelly's lower back. Just before the 2004 diagnosis, Timmerman lost his job with a pharmaceutical company; he remained unemployed to care for Kelly. The family's six-month emergency fund buoyed them as their financial "lifeboat." Timmerman felt thankful that he could look his kids in the eye and tell them that, although mom was sick, everything was going to be OK.

Timmerman's tip:
Prepare for the worst. Build up an emergency fund that could sustain months or even years of household expenses. The first time you dip into the fund to handle a crisis, however minor, will inspire you to keep going. Consider using a high-yield savings account to accrue more interest over time.
His priorities shifted during Kelly's recovery: He resolved to nurture the investment interests that had become such a lifeline and pursue the licensing to become a financial planner.
Then came a second blow. Just a month after Timmerman started his new job with Principal in 2005, Kelly was diagnosed with breast cancer. It required a double mastectomy, chemotherapy, and six weeks of daily radiation.
One winter morning toward the end of Kelly's chemotherapy, Timmerman coaxed her out of bed. Come on, I want you to look out the window.
The wintry suburban scene was frigid and barren, with the spindly bare ash tree in the family's front yard as its centerpiece.
Look at that tree, Timmerman said to his wife. It looks dead, doesn't it? It's not. It's going to have beautiful blooms in the spring. And so are you.
"You don't know how many days I stared out the window waiting for that tree to bloom," Kelly says.
She persevered and beat the cancer. Health insurance through work plus emergency savings prevented debt.

Timmerman's tip:
Pay off big bills. Timmerman felt more comfortable retiring early in part because he had paid off his house mortgage. One less big risk on the balance sheet.
Emerging from storms with optimism

Kelly's brush with death was a reminder to Timmerman: The reason they were saving all this money was to earn the freedom to live fulfilling lives despite inevitable shocks.
One of Timmerman's dreams? Teaching smart money habits to high school students, which he's pursued in the form of substitute teaching at the very school he once attended.

Timmerman's tip:
Pay ahead. Timmerman makes a point to make purchases with cash, not credit, helping avoid debt.
Kelly came out of her medical ordeals with her own dream job: running a nutrition and weight loss program that blends fitness with her faith.
The pandemic, of course, affected these endeavors—pausing in-person schooling and at least temporarily closing Kelly's business—not to mention its impact on the economy. Yet the Timmermans emerged from 2020 as financially secure as ever, thanks to their financial cushion and patience with the fluctuating market.

Timmerman's tip:
Stay invested. When the market sinks, emergency savings can serve as "bear market insurance," offering a financial buffer so you can ride out the downturn.
They intend to stay relatively frugal in what they hope is a long and fulfilling retirement.
Still no lake homes. Still no country club. But the Timmermans enjoy spending on experiences, like hiking trips out west and the occasional Cancun getaway.

Timmerman's tip:
Adjust your flow for retirement. The Timmermans withdraw retirement income from their mix of Roth and traditional IRAs. That helps continually replenish their five-year emergency fund and enable tax diversification. Converting the stock portfolio to more dividend-paying stocks also helps generate steady retirement income and possibly protects against inflation and taxes.
"Fear of loss is way more powerful than the joy of gain," Timmerman says when explaining what motivates the average stock investor. He could just as well be talking about life in general, or his path from precarious childhood to secure retirement.
Meanwhile, in the Timmermans' front yard, an ash tree prepares to bloom.
Get started on your path to early retirement
The subject matter in this communication is educational only and provided with the understanding that Principal® is not rendering legal, accounting, investment advice, or tax advice. You should consult with appropriate counsel, financial professionals, or other advisors on all matters pertaining to legal, tax, investment, or accounting obligations and requirements.
Insurance products and plan administrative services provided through Principal Life Insurance Co. Securities offered through Principal Securities, Inc., 800-547-7754, member SIPC and/or independent broker-dealers. Principal Life, and Principal Securities are members of the Principal Financial Group®, Des Moines, Iowa 50392.
Principal, Principal and symbol design and Principal Financial Group are trademarks and service marks of Principal Financial Services, Inc., a member of the Principal Financial Group.