How this senior found his passion volunteering in retirement
Bill Warren worked and saved so he could devote his retirement to watching over his community.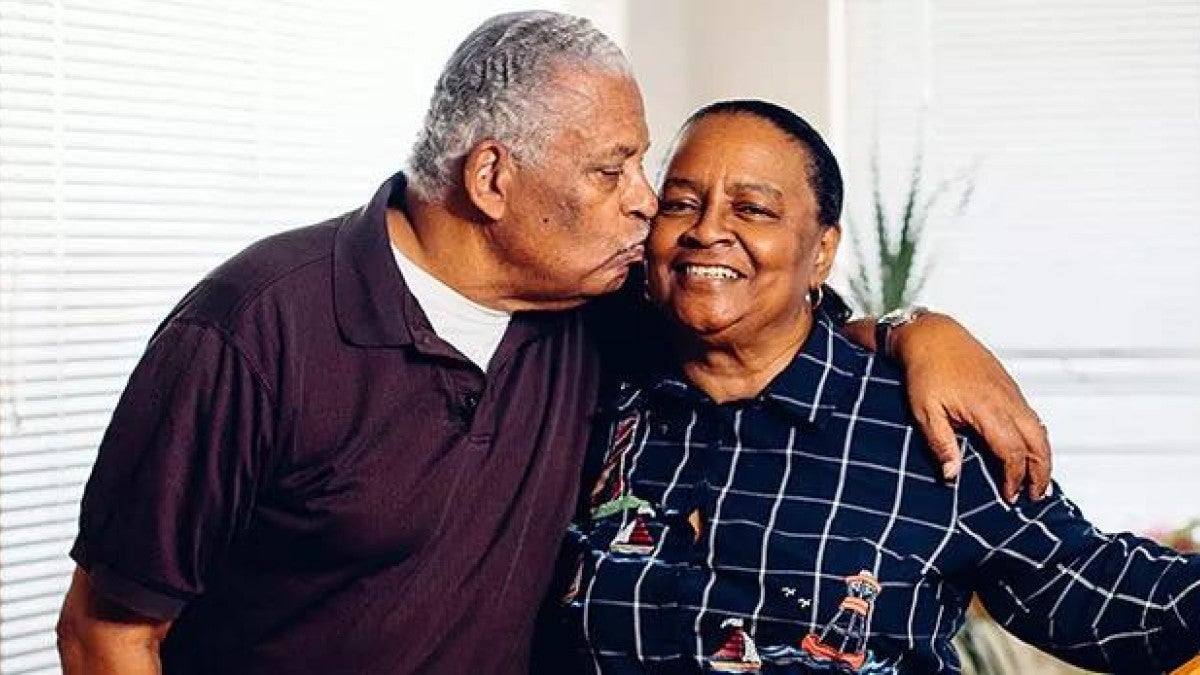 Bill Warren has no interest in sitting around throughout his retirement. Instead, he spends his time—many thousands of hours, in fact—volunteering for his county sheriff's department.
"I have to give back," Warren says. "I don't know if I can explain it. It's an inner thing."
The work provides him a purpose, on top of other benefits, such as the tendency for retirees who volunteer to be healthier.1
An active, fulfilling retirement
For nearly 10 years, Warren, 78, has crisscrossed the streets of his California high-desert community with a local Citizens on Patrol program. He's tracking to reach 120 hours this year—down from 600–700 a year pre-COVID.
Warren and his fellow volunteers are trained to help the sheriff and deputies with routine tasks that free up officers' time to focus on policing. Volunteers are unarmed. They don't make arrests. They serve as support, a visible presence, and watchful eyes.
"We're mainly just observing, making sure there's no one who needs any help," he says.

Warren's tip:
Some of the best ways to cut back and save money in retirement are the least expected. For instance, Warren's patrolling doesn't earn income, but he and his fellow volunteers regularly receive free breakfasts at local restaurants and hotels.
You might find Warren directing traffic around an accident, delivering documents to the courthouse, or conducting a security check on a home for residents away on vacation.
"He's always been a person who wants to help," says Bill's wife, Lucille. "This was a good thing for him because it aligns with who he is. As he's gotten older, it seems like his heart has gotten bigger."

Warren's tip:
Know when it's time to cut a large expense, even if you love it. A few years into their retirement, the Warrens gave up the cost and care of the small herd of horses they corralled in their backyard, after enjoying the Appaloosas for decades.
The benefits of volunteering in retirement
Warren has many peers among Citizens on Patrol. And they find the volunteer work bodes well for their well-being.
Statistically, it's true: Volunteer opportunities for seniors boost health. AmeriCorps sites decreased depression and feelings of isolation—and much better health—among senior volunteers.1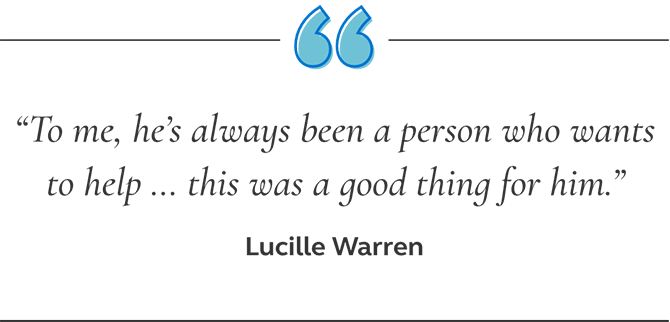 "It's not a good thing if you retire and your mind goes to sleep, too," Warren says.
Plus, there are the less quantifiable benefits of simply being appreciated. While patrolling, volunteers get all sorts of thanks and even hugs.
For love or money
Warren's career savings make it possible for him to act on his ideals in retirement rather than worry about earning extra income to supplement his household budget.
"We have enough to live within our means," he says, "and I think that's a very important part of retirement. Because you don't get raises. You need to watch your dollars."

Warren's tip
Start saving young—10–20% of your income. Warren says he would've started saving sooner if he could do it all over.
Sometimes the neighbors Warren and his colleagues serve ask if they think they should get paid for what they do. He'll chuckle and deploy his handy punchline: "Sure, just add another zero onto my paycheck."
The joke belies what can be a hard adjustment for retirees, says Heather Winston, assistant director of financial advice and planning for Principal®.
"During your working life, even a routine job provides the tangible value of a paycheck," she says. But retirees who volunteer must be prepared to both wean themselves off the clock and rethink how they measure the value of their time.
The hours Warren volunteers each year could be spent at a part-time job. But he's in it for other reasons.
"Why be selfish?" he says. "I got the time, and I can go home when I want to. I couldn't do that when I was working."
As for his intended legacy: "Here's a guy who helped people," he says. "Simple as that."
1 AmeriCorps Seniors, benefits of serving as a volunteer
AmeriCorps and United Way are not affiliates of any company of the Principal Financial Group®
The subject matter in this communication is educational only and provided with the understanding that Principal® is not rendering legal, accounting, investment advice or tax advice. You should consult with appropriate counsel or other advisors on all matters pertaining to legal, tax, investment or accounting obligations and requirements.
Guarantees are based upon the claims-paying ability of the issuing insurance company.
Insurance products and plan administrative services provided through Principal Life Insurance Co. Securities offered through Principal Securities, Inc., 800-547-7754, member SIPC and/or independent broker-dealers. Principal Life, and Principal Securities are members of the Principal Financial Group®, Des Moines, Iowa 50392.