How you (and your kids) can pay for college
One family's higher ed search helped them figure out the true cost of college. What did they pay for, and what would you do for your own kids?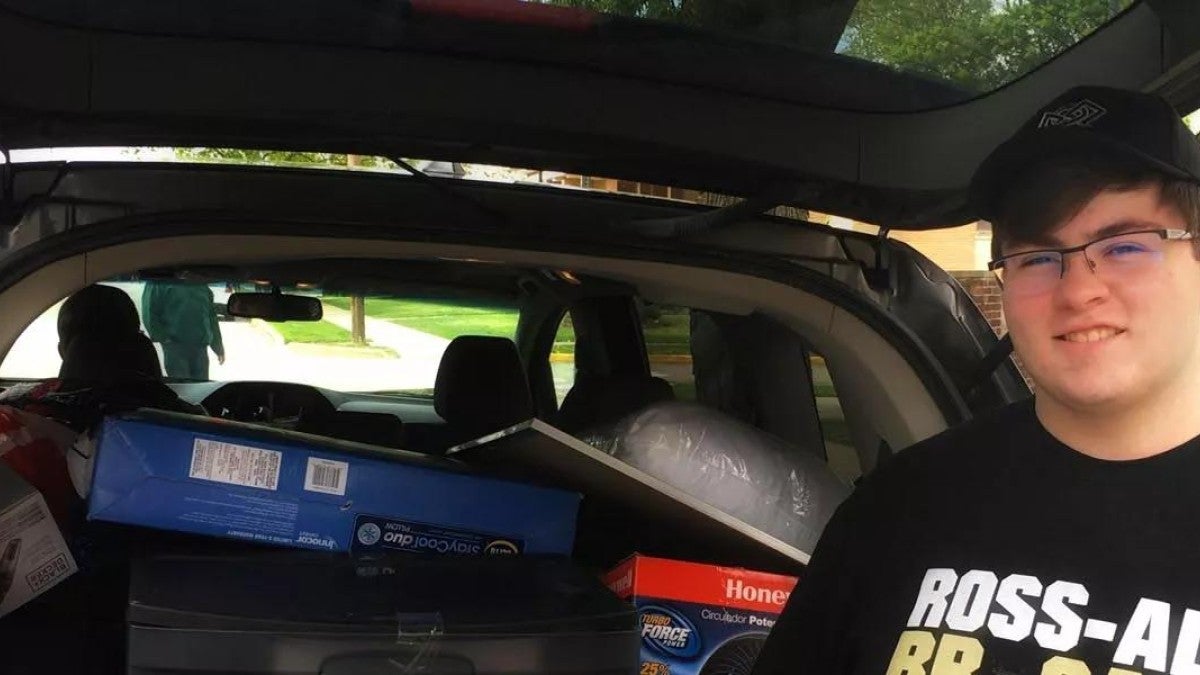 About 20 million students enroll in college every year.1 That's 20 million families balancing the costs and benefits of postsecondary education.
A few years ago, Francie Peterson, financial writer at Principal®, was one of them. She and her husband and son debated the merits of a range of universities, and in the process learned a lot. Her insights may help you figure out the cost of college for your own kids.
Learn as much as you can about the cost of college.
Peterson found that online resources were a wealth of information on:
the cost of public vs. private universities,
costs for in state vs. out of state,
costs for community college/trade school vs. four-year schools, and
how to qualify for financial aid and merit scholarships.
Some schools may also offer "how to pay for college" meetings for parents and teens.
Be clear about how much you will and won't pay for college.
There are multiple ways to pay for college, from parents or students covering the bill to some sort of split. In Peterson's case, her son applied to and was accepted at an expensive private school. Ultimately, he didn't receive enough merit aid to justify the cost. "My husband and I weren't willing to spend more on four years of college than we spent on our house," Peterson says.
Here's what the final college bill might entail, discovered Peterson.
| | |
| --- | --- |
| Tuition | Cost for classes; varies based on major, credit hours taken, and in state or out of state |
| Room and board | On or off campus (including rent/meal costs) |
| Fees | Some mandatory, some optional; may include tech and rec center, student health, and other activities |
| Books and course materials | Varies widely by major |
| Personal expenses and entertainment | Laundry, phone, haircuts, food and drinks, tickets, for example |
| Transportation | Commuting, parking fees, travel home |
Share your financial specifics with your child.
As Peterson's son approached his senior year of high school, she and her husband reviewed their income, assets, and financial goals with him. It allowed them to frame college as an investment their family would make—in him. That's an approach advocated by experts: Start early, talk often.
"Don't wait until applications are due to jump into the conversation," says Heather Winston, assistant director of financial advice and planning at Principal®. "Start small. Ask what they're considering and have them research options. Seek to understand their goal. Then you can move onto whether that goal is realistic."
"Don't wait until applications are due to jump into the conversation."
Heather Winston, assistant director of financial advice and planning
Ask your teen to help.
That doesn't always come in the form of paying a bill for college, but it might. Here are some considerations.
Good grades and test scores might equal merit aid. Starting freshman year, high school teachers for Peterson's son emphasized the importance of GPA.
Advanced placement and dual enrollment courses might offer college credit.
Federal student loans are in your child's name so the investment should be worth it in terms of return (future career salary). "Just because you can take out a loan for a big dollar amount, doesn't mean you should," Winston says. That goes for co-signing a loan (Parent PLUS loan), too; you can generally only be released as a co-signer after certain requirements are fulfilled.2
Parent PLUS loans and private loans can affect your debt-income ratio.
Financial aid and merit scholarships may change from year to year and full rides are hard to come by.
Attending community college for a year or two may cost less, enabling your child to possibly save and then transfer to a four-year school.
Long shots and dream schools are good to discuss, but ultimately need to be balanced with real-world college costs. "I used to tell our son that the best 'fit' isn't just a school that's a good fit academically, but also financially. He heard me say many times, 'Love the school that loves you back,'" Peterson says.
"I used to tell our son that the best 'fit' isn't just a school that's a good fit academically, but also financially."
Francie Peterson
College aid resources
FAFSA4caster: A free early estimate of your eligibility for federal student aid. In the fall of your child's senior year, you'll use the Free Application for Federal Student Aid (FAFSA®) form to apply for aid. (The earlier you complete the process, the better.)
Collegeconfidential.com: Forums to connect with families and information about schools, financial aid, test prep, and more.
Collegedata.com: Helpful tools to keep track of deadlines, find your college match, track admissions and financial aid, find scholarships, compare financial aid awards, and more.
The College Board: Free info including College 101, college costs, Financial Aid 101, paying for college, and more.
Khan Academy: Free lessons and videos about paying for college.
The Consumer Financial Protection Bureau: Offers a helpful online tool to compare financial costs and offers for up to three schools.
1https://nces.ed.gov/fastfacts/display.asp?id=372
2https://studentloanhero.com/featured/student-loan-cosigner-release-a-parents-guide/
The views and opinions Francie expresses are her own and are not necessarily those of Principal Financial Group® or any member company. Links to resources are for informational purposes only and Principal does not endorse any of the organizations or their products and/or services.
The subject matter in this communication is educational only and provided with the understanding that Principal® is not rendering legal, accounting, or tax advice. You should consult with appropriate counsel or other financial professionals on all matters pertaining to legal, tax, or accounting obligations and requirements.