Should you give money to your kids or save for retirement?
It takes balance and planning to save for your own retirement and help your children or grandchildren with big goals such as college.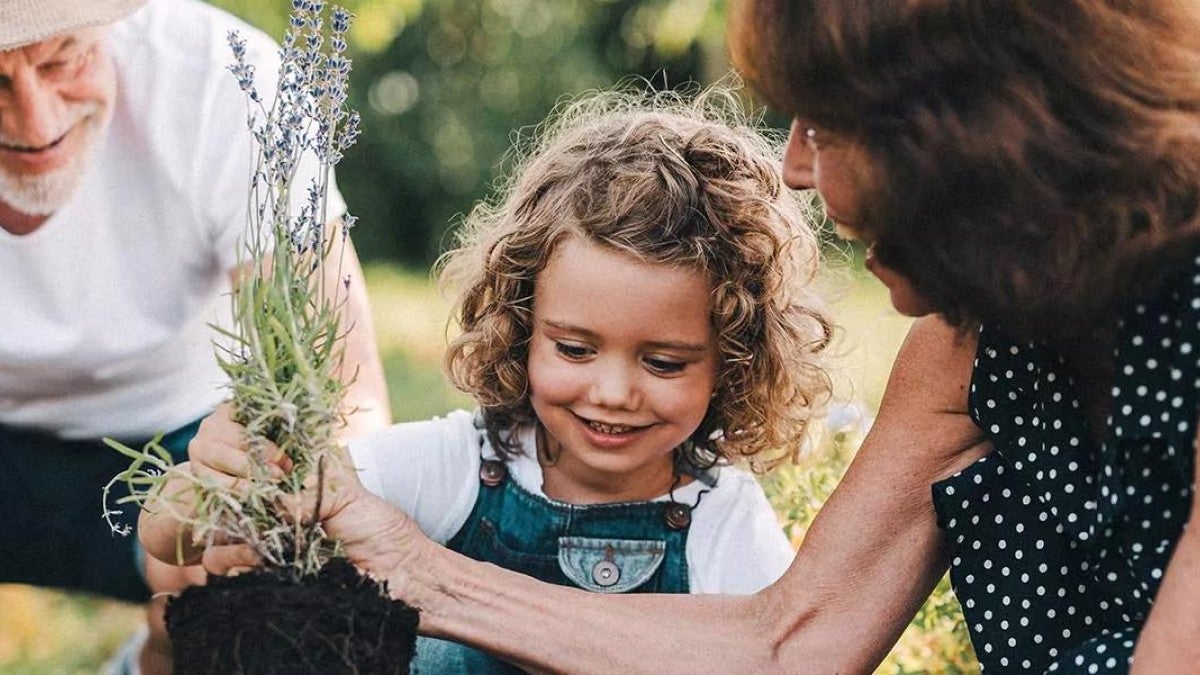 You've probably had many stages in your family's life. Maybe you're past the little kid stuff and your now-big kids are ready for college. Perhaps your adult kids have children of their own.
Whatever your current family situation, you've probably thought about how to help your loved ones with their financial goals. For many, that means sorting out if you should give money to the kids now or save for retirement.
With a little planning you may be able to do both. The keys are flexibility and goal setting.
Here are some things to consider.
Retirement can be lengthy (and expensive).
Retirement averages about two decades, with costs that vary from year to year. That's why many people try to start saving as early as they can, even if the total they save varies from year to year.
The same can be true of college savings. If one of your priorities is to help your children or grandchildren pay for college, putting away money when they're very young gives those savings time to grow.

"It's really about what's important to you and your family, while also realizing that you need to prioritize multiple savings goals, including retirement," says Stanley Poorman, a financial professional with Principal®. "You don't have to pay for all of college, and there's the old saying about school that students should have some skin in the game. The question is, how much?"
There are multiple ways to save for retirement, and multiple ways to pay for college.
Many people adjust the amount they save for retirement when they have a lot of expenses—for example, deferring enough to get the employer match when they also have out-of-pocket childcare. Strategies such as catch-up contributions as you near retirement can help make up any difference. And there are ways to lessen the costs (and the potential debt) for college-age kids and grandkids, too, while you still maintain retirement savings.
3 ways to help pay for college
Start and use 529 plan savings; even adding a little over 18 years adds up.
Practice cost sharing (parents pay one-third, student pays one-third, loans for one-third).
Ask your student to consider a lower-cost community college for a year or two.
3 ways to help catch up on retirement
You'll have expenses before retirement—and during, too.
Parents and grandparents may want to help kids in ways other than college costs such as a down payment on a home. It's great to help, though not at the cost of your own retirement security. Expenses in growing households can add up—but they can add up in retirement, too. Here are some comparisons.

Big expenses such as a down payment and college costs may be different than small, one-time asks when life throws your children or grandchildren a curveball, such as a pandemic-related job loss.
Just aim to keep a healthy balance, especially with unknowns in your own plans, such as health care costs in retirement.
"You can't take a loan for retirement. It's all a balance of being able to help without sacrificing your own future," Poorman says.

1 https://www.sofi.com/learn/content/typical-retirement-expenses/#:~:text=Average%20Retirement%20Expenses,older%20spend%20to%20%2441%2C471%20annually
2 https://educationdata.org/average-cost-of-college
3 https://educationdata.org/average-cost-of-college
4 https://www.fool.com/retirement/2018/02/24/heres-the-average-length-of-retirement-will-your-m.aspx
5 https://post.edu/blog/speeding-up-the-process-how-long-does-it-have-to-take-to-earn-a-bachelors-degree/#:~:text=The%20National%20Center%20for%20Education,to%20get%20a%20bachelor's%20degree, https://www.bls.gov/cex/tables/calendar-year/mean-item-share-average-standard-error/cu-size-2019.pdf, https://www.nerdwallet.com/article/finance/monthly-expenses-single-person-family
The subject matter in this communication is educational only and provided with the understanding that Principal® is not rendering legal, accounting, investment advice or tax advice. You should consult with appropriate counsel or other financial professionals on all matters pertaining to legal, tax, investment or accounting obligations and requirements.
Insurance products and plan administrative services provided through Principal Life Insurance Co. Securities offered through Principal Securities, Inc., 800-547-7754, member SIPC and/or independent broker-dealers. Investment advisory products offered through Principal Advised Services, LLC. Principal Life, Principal Securities, and Principal Advised Services are members of the Principal Financial Group®, Des Moines, Iowa 50392.