What to do with your tax refund? 5 ideas
It can be tempting to splurge with your whole tax refund. We've got five ideas that keep the "fun" in your "refund" while helping you be responsible and strategic with your money, too.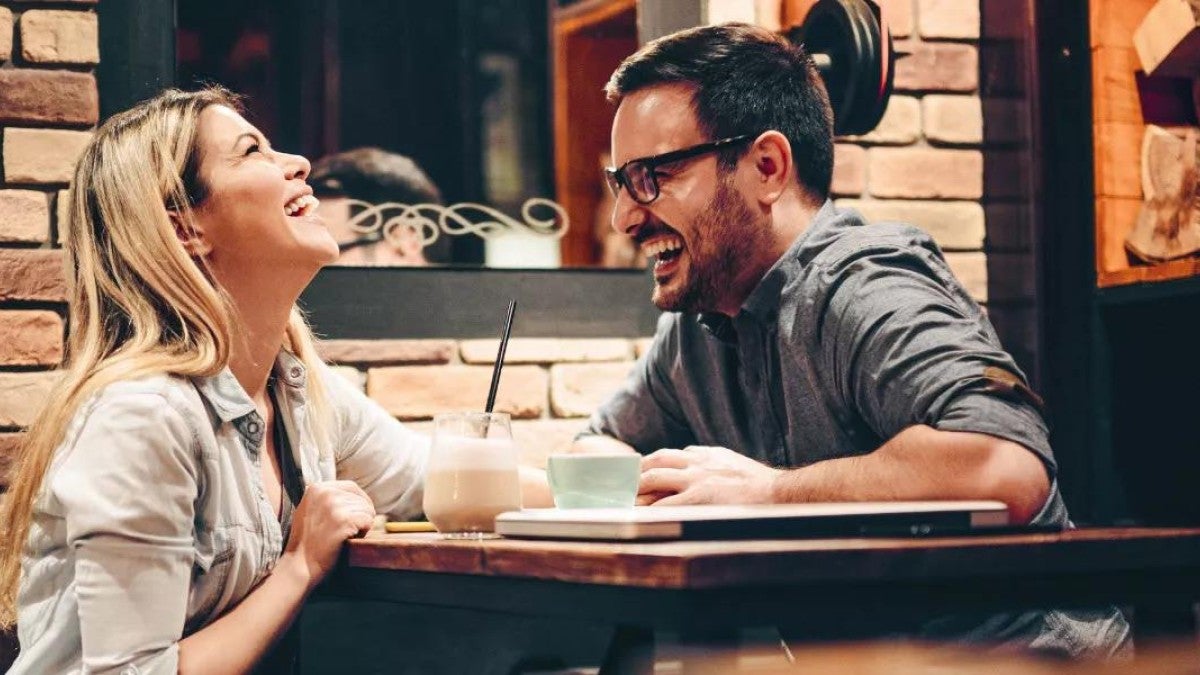 Whether your tax refund is big or small, it's tempting to splurge. These five ideas can help you keep the "fun" in your refund while being mostly responsible and strategic with your money (we'll call it fun-sponsible).
The key to fun-sponsible is using a small portion—say 10%—for fun. Then use the rest to get ahead on one of your financial goals. Last year's average refund, according to the IRS, was more than $2,800. The fun portion of that could be about $280. The other 90%—$2,520—can be your responsible money.
Let's look at some examples for inspiration.
1. Have a date night/debt night.
Fun: How long has it been since you and the significant other had a date night? Use your fun money to do something special for yourselves. A small refund may mean takeout from your favorite local bistro, or a bigger one can cover a night away at a nearby vacation rental. (No significant other? Treat yourself and a friend!)
Responsible: Log in and use your bank's bill-pay function to tackle debt. Regardless of how much you got back, consider focusing on paying down a higher-interest debt, rather than spreading the money around. "When you pay off a higher-interest-rate debt, it generally gives you more long-term purchasing power," says Heather Winston, assistant director of financial advice and planning at Principal®. Maybe your focus is credit cards or student loans. Just take a chunk out of a high-interest monster for some potential financial breathing room.
---
---
2. Save for a rainy day.
Fun: Been saving up for a getaway? Use some of your refund for those plane tickets, a hotel room upgrade, or new outfits for the trip.
Responsible: Many financial experts agree that you should have an emergency fund to help pay for unexpected expenses; three to six months of regular expenses is a great target. But don't worry: "You don't have to fully fund your emergency account all at once," Winston says. "Set a small, attainable amount that you can contribute consistently, and then use your refund toward that."
---
---
3. Treat your (future) self by opening an IRA.
Fun: Want to get a grip on calligraphy? Maybe a knitting class to stitch together your Etsy dream? Or a vegetarian cooking course to heat up those culinary skills? Enroll to learn something new that'll bring you pleasure for years to come.
Responsible: While you're investing in yourself, don't forget Future You. One option is to use the rest of your tax refund to contribute to a traditional IRA or a Roth IRA. Your traditional IRA contribution may even be able to lower your 2022 taxable income. And by the time you retire, that $2,520 could turn into an extra $14,500 in your IRA (not including any additional contributions).1 "Your future self will thank you," Winston says.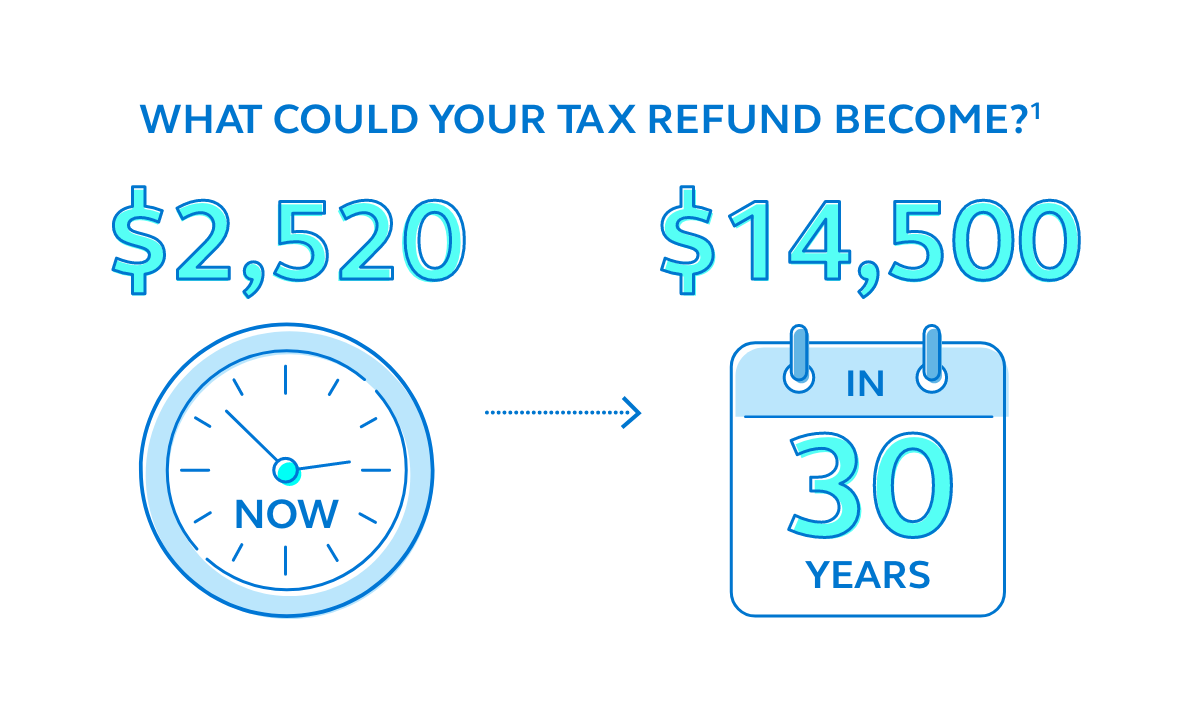 Bonus: You could also invest in the next generation. If you've got kids, start or contribute to a Custodial Roth IRA, a custodial Brokerage account, or 529 plan to help with their future college expenses.
---
---
4. Cover your bases with life insurance.
Fun: Springtime opens baseball season. What better way to use your refund than by heading to the ballpark?
Responsible: Help take care of yourself and the people you love by using your refund to fill in any disability and life insurance gaps. Thinking about what would happen to your family if you're not around or if you're too sick or injured to work isn't fun, but it may help to put the appropriate amount of protection in place, for you and your loved ones' futures.
---
---
5. Put your tax refund to good use in your community.
Fun-sponsible all in one: While it's exciting (and important) to treat yourself and get ahead on your own finances, maybe you're sitting well and looking to help others not as fortunate. "The past few years have been challenging for everyone," Winston says. "Consider using your refund to support a local small business or nonprofit. Helping others—in big or small ways—can be incredibly rewarding."
1 Assumes a 6% annual rate of return. With 30 years to grow, $2,294 could turn into $13,176. The assumed rate of return is hypothetical and do not guarantee any future returns nor represent the returns of any particular investment. Amounts shown do not reflect the impact of taxes on pre-tax distributions. Individual taxpayer circumstances may vary. This is for illustrative purposes only. 
The subject matter in this communication is educational only and provided with the understanding that Principal® is not rendering legal, accounting, investment advice, or tax advice. You should consult with appropriate counsel or other advisors on all matters pertaining to legal, tax, investment, or accounting obligations and requirements.
Investment advisory products offered through Principal Advised Services, LLC. Des Moines, IA 50392.