Preparing to buy a home? 5 financial tips to get you started
These five tips take the financial stress out of your house hunting journey.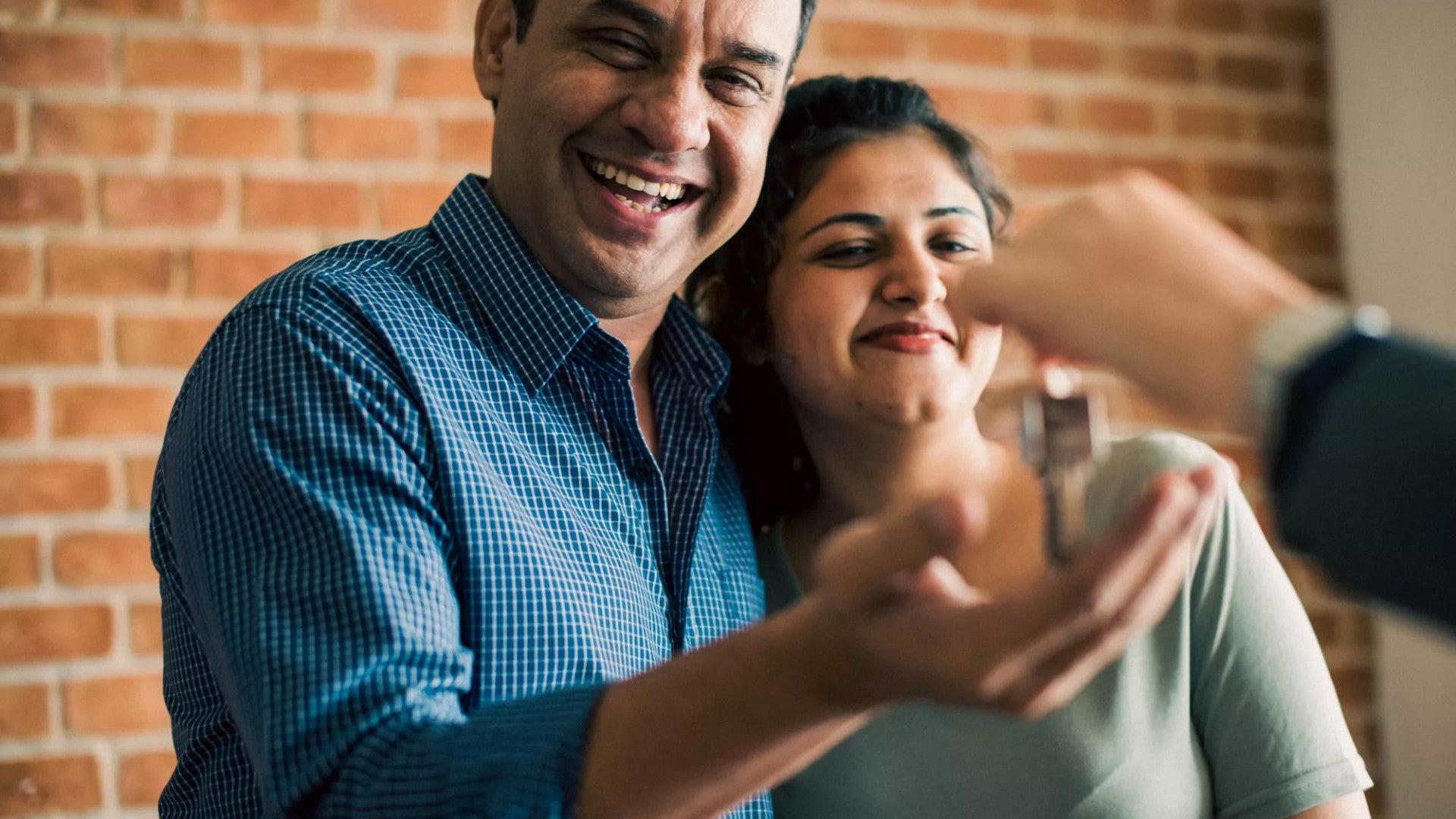 5 min read

|
Buying a home can be exciting—and overwhelming. Especially if you're tackling it for the first time or the housing market is super competitive. Feelings of doubt can be quick to creep in. Have you done the right prep work? Does your choice suit your budget today and your long-term financial goals?
The best way to stamp out doubt is to gain a clear understanding of the financial essentials when purchasing a home. Here's what to consider in five steps.
1. Dig in to your debt and credit score.
Reducing overall debt and boosting a credit score take time but help you get a loan with a better interest rate.
Debt and budget
A careful review of your current and future spending can help you determine what home you can afford. Start with the industry recommendations: Total debt payments, including a future mortgage, should be less than 36% of your pre-tax income. Total monthly housing costs should be less than 28% of your pre-tax income.1
| Household income | Total monthly debt payments (36%) | Total recommended mortgage payment (28%) |
| --- | --- | --- |
| $75,000 | $2,250 | $1,750 |
| $100,000 | $3,000 | $2,333 |
| $150,000 | $4,500 | $3,500 |
If your debt total currently exceeds that recommendation, you may want to focus on paying off what you can before you start house hunting.
---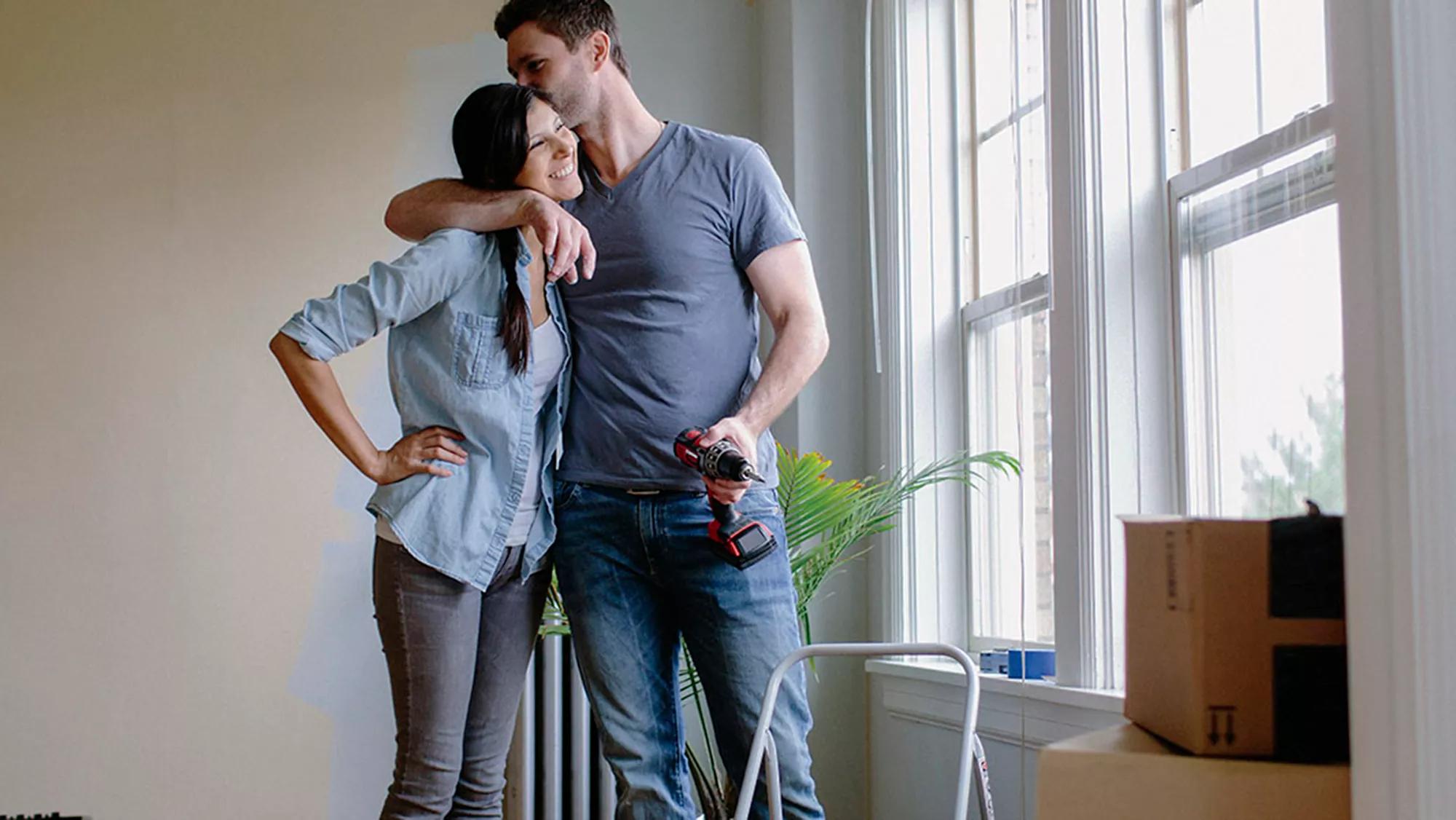 3 min read | July 14, 2021
---
Credit score
Your credit score directly impacts the interest rate you'll get. In general: The higher the credit score (aim for over 700), the lower the interest rate. Each year, you can get a free copy of your credit report.
Tip: Live with a future house payment for a few months to test out your potential home budget. For example, if your current rent or mortgage is $1,000 a month and the mortgage and maintenance you think you can afford is $1,500 a month, deposit that extra $500 in a savings account. Are you able to live life as you want and still meet other financial goals?
2. Build a down payment and emergency fund.
Emergency fund
If you've been renting and your dishwasher breaks, it's the landlord's responsibility. Once you own a home, it's yours. Unexpected expenses—in the home and elsewhere—can quickly upend a budget, so having a cushion is important. Learn how to build your emergency fund.
Down payment
The more you have saved for a down payment, the more mortgage options you'll have. And if you're able to get to 20% down, you'll avoid paying monthly private mortgage insurance (PMI). PMI protects the mortgage company if you default on your loan, and typically costs 0.05%–1% of the entire loan amount on an annual basis. You'll continue to pay PMI until the total equity in your home reaches 20%.
3. Plan your home financing.
Lenders and interest rates
All sorts of financial institutions, from mortgage brokers to banks and credit unions, offer mortgages. Button up your financing as you get closer to looking for and making an offer on a home.
Paperwork
Gather everything you need ahead of time to avoid a last-minute scramble. A list to get you started:
Income documentation
Two most recent state and federal income tax returns
Two months of pay stubs (for job and income verification)
If you're self-employed, a freelancer, or independent contractor:
A year-to-date profit and loss statement
Two years of records, including the Form 1099s to report income and file taxes
Expense and debt records
Two months of bank statements
List of all current debts, including account numbers, contact info for the creditor, loan balance, and minimum payment amount
Investment info
Most recent quarterly statement for IRAs, investment accounts (stocks and bonds), and CDs
Most recent quarterly statement for 401(k) showing the vested balance
Tip: Closely monitor your spending when you start the home buying process. Lenders check your account balances when you submit your initial paperwork for a loan. They'll check them again before you close.
4. Sketch out home-related expenses. 
There are two types of expenses to think about when you're house hunting:
One-time expenses
If you've been a renter, chances are you don't have some of the necessary tools that you need, like a lawnmower. If you're moving from a small home to a big home, you may need more furniture. Those things can add up.
"Some of this you purchase over time, and some is about what you want to prioritize," says Stanley Poorman, a financial professional with Principal®. Poorman experienced this firsthand when he and his husband bought their most recent home. They knew interior paint and an outdoor fence were musts and planned accordingly.
There may also be one-time costs associated with a home purchase, such as an inspection. "It's always better to over plan with expenses and come in below, versus the opposite," Poorman says.
Ongoing expenses
Some expenses such as homeowners' insurance may be obvious. Others, not so much. For example, will your utility costs take a big jump if your next home is significantly larger?
"If the property is part of a homeowners association, your budget should include monthly fees and possible assessments for shared spaces, like a community pool or landscaping," Poorman says.
Research the local and state property taxes so you understand the impact those will have on your budget. And think about protection from the unknown, too. For example, disability and life insurance can help your family pay for your mortgage if you become injured or too sick to work, or if were to die. (You can use our disability insurance calculator to assess your coverage needs.)
5. Negotiate and note the details.
Double-check these last two things when you get serious about your house hunt.
Legal details
Carefully review the deed and title on any purchase to ensure ownership is clearly outlined.
Your emotions
Try to separate them from negotiations. "You're in a business transaction," Poorman says. "The seller doesn't care about your emotional attachment to the house. Focus on whether this is this best decision for your family."
What's next?
If you don't already have a financial professional, consider getting one. We can help you find one near you. A financial professional can help you plan ahead and ask the right questions as you take on new chapters in life.