Holding ourselves accountable
Commitment to sustainability
At Principal®, we're guided by a common purpose—to foster a world where financial security is accessible to all. We seek to help people today by advocating for security and inclusion and creating opportunity for future generations.
We live in an economic system where many feel excluded or left behind. Our call to expand the number of financially secure people guides us every day in our work with customers, investors, communities, and employees.
In 2021, we solidified our environmental, social, and governance (ESG) strategic pillars and announced multi-year corporate responsibility commitments focused on employee empowerment, financial inclusion, and sustainability. You can learn more about them in our 2021 Sustainability Report, found in our ESG data center. We also made considerable progress on integrating these commitments into our ongoing business operations, strategy, and decision-making.
Our corporate sustainability report (due in May) will highlight the full details of our ESG strategies and related results. Below, we showcase specific ways sustainability is transforming our business.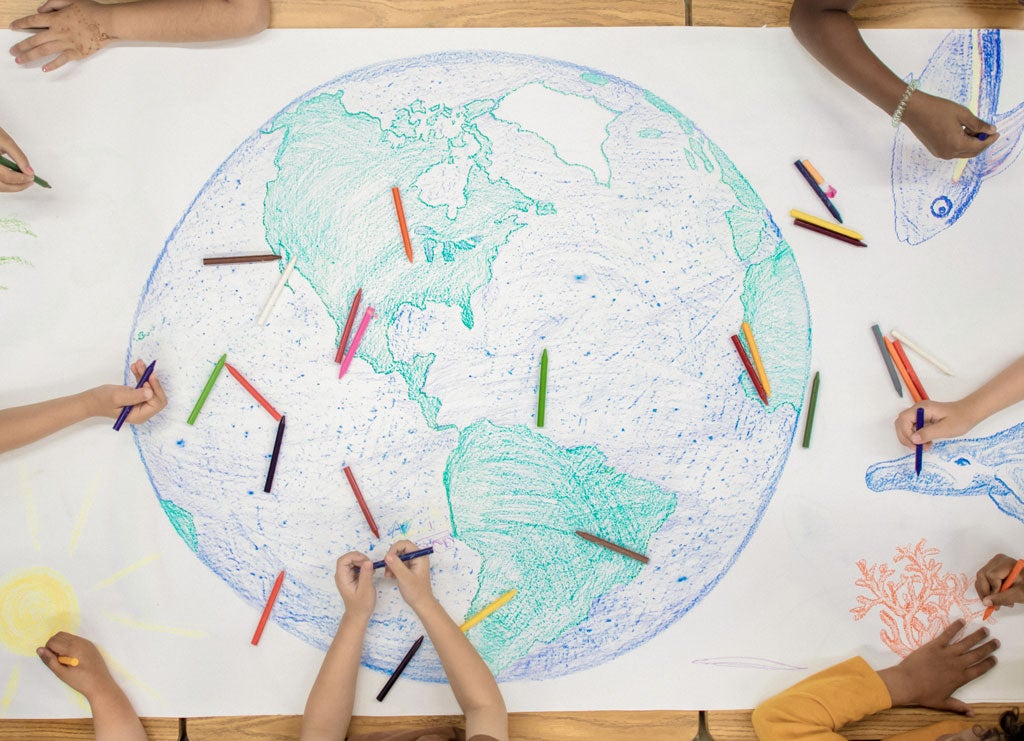 Environmental
We create sustainable practices through long-term responsible actions—taking a comprehensive approach to align business decisions, values, and ethics with ESG considerations.
Reducing our impact on climate
To combat the climate crisis, we remain dedicated to taking actions to mitigate our climate impact and create climate positive outcomes. In 2020, we exceeded our goal of reducing our Scope 1 and 2 United States greenhouse gas emissions by 30% over our 2010 baseline; instead we reduced it by 48%. By 2035, we aim to reduce our U.S. greenhouse gas emissions by another 40%, and by 2050, we aspire to achieve net-zero carbon emissions.
In 2021, we continued to measure our Scopes 1 and 2 greenhouse gas emissions for all U.S. owned and controlled operations. We're proud to share that for the third year in a row, we had a net reduction in our emissions.
Improving our corporate footprint
As part of our strategic renovation of our world headquarters in Des Moines, Iowa, we improved the efficiency and work environment in many of our existing buildings. Two buildings on our campus had come to the end of their lifecycle. Because we no longer needed the office space, we demolished them.
During demolition, we were mindful of the environment, recycling 81% and 94% of the demolition waste, respectively. Collectively, the greenhouse gas reductions totaled 2,320.5 metric tonnes of CO2e—the equivalent to removing 505 passenger vehicles from the road. Better still, one building has been replaced by an attractive greenspace where employees planted 50 trees, further improving the aesthetic and carbon sequestering power of this new outdoor area. Plans for the other site are still pending.
Considering supply-chain impact
We're cognizant of the social and environmental impact our supply chain creates. We're an active member of the Financial Services Roundtable for Supplier Diversity, benefiting from its benchmarking survey and supplier-development committee. We're working to establish targets we can aspire to as we seek to make conscientious purchases.
As part of our future strategy, in 2022 we plan to update our Supplier Code of Conduct by integrating more comprehensive sustainability related guidelines, encouraging our suppliers to remain committed to positive social and environmental performance. We're also working to research and evaluate supply-chain management solutions to help manage supplier risk, environmental performance, and human rights going forward.
Finally, we're committed to continuing our diversity and inclusion efforts by purchasing from vendors owned by women and people of color.
Governance
We seek to be a good steward of the resources entrusted to us—to operate in an ethical way and with our core value of "do the right thing" always top of mind.
Strengthening our commitment to human rights
Respecting human rights is a core value at Principal. As a participant in the United Nations Global Compact, we're committed to the Ten Principles on human rights, labor, environment, and anti-corruption. Our new Human Rights Statement strengthens our existing commitment by uniting previously disparate human rights policies under one cohesive statement. The new statement, affirms our support.
We value having diverse representation of experience, knowledge, and background within our Board of Directors. In addition to other considerations, when recruiting new Directors, the Nominating and Governance Committee reviews the Board's diversity. Characteristics for diversity include—among other criteria—age, race, gender, national origin, backgrounds, experiences, and areas of expertise. The current Board reflects these values. As of Dec. 31, 2021, 62% of the members of our Board of Directors identify as women or people of color.
Attracting and retaining diverse talent
Having a diverse workforce is also critical to our ability to serve our 51 million customers around the world. Our Diversity Index is comprised of 17 metrics, measuring our ability to attract, engage, promote, and retain diverse talent. Our performance over the last year tells us that we're making genuine progress on hiring, retaining, and promoting women and people of color across the organization. We;ll keep going.
Investment approach
We're driving our ESG impact through our investment options.
Issuing our first sustainability bond
We issued our first sustainability bond in August, as part of our commitment to integrating and advancing ESG practices into our business. The bond—issued in the amount of $600 million—will finance eligible initiatives such as green buildings, renewable energy, sustainable water practices, clean transportation, financial inclusion, affordable housing, socioeconomic advancement, and more. This is a critical step in advancing our support of United Nations Sustainable Development Goals, and it exemplifies our commitment to making financial security accessible to all while doing right by our customers, communities, and the planet.
Integrating ESG into our investment philosophy
In 2021, we formalized our ESG integration strategy. This is the practice of incorporating ESG information into investment decisions to help enhance risk-adjusted returns—regardless of whether a strategy has a sustainable mandate. Embedding ESG integration into our fundamental investment analysis makes it an inherent part of our investment philosophy.
Strong progress, continued commitment.
We're making measurable progress on our ESG commitments and—most importantly—we're seeing how ESG informs more and more of our business decisions and contributes to our success. This is good news for us, our stakeholders, our communities, and the world at large.