Our commitment to sustainability
Global Inclusion
Fostering a culture that empowers our employees and demands the best of our leadership by attracting and retaining great talent and fostering innovation while building a more inclusive, diverse, and engaged workforce and providing clear pathways for development, growth, and mobility.
Read about global inclusion
Financial Inclusion
Helping individuals and businesses gain access to useful financial products and services to meet their needs—from savings, credit, and insurance to education and advice—and delivering these resources in a responsible and sustainable way.
Read about financial inclusion
Sustainable Investing
Principal is committed to meeting our global clients' values and sustainability preferences by making savings and insurance products, services, and resources more accessible to individuals and businesses, while delivering investment solutions aligned with their unique sustainable investment goals.
Read about sustainable investing
Environmental Impact
Ensuring responsible environmental management actions, sustainable procurement programs, and good governance fueled by a culture of ethics and the responsible management of business and climate-related risks
Read about environmental impact
The path to progress benefits our customers and the planet.
Our sustainability strategy
We help people today by advocating for security and inclusion, creating opportunity for future generations.
Our commitments contribute directly to the following UN Sustainable Development Goals:
Our activation pillars
People

Harness the power of our people
Practices

Embed sustainable practices
Products and services

Develop accessible products and inclusive services
Letter from Dan Houston—chairman, president, and CEO
Our purpose guides what we do and how we do it. We offer meaningful products and services to help customers in ways that are convenient and accessible. We work to increase financial inclusion around the globe, helping more people gain access to useful and affordable financial products and services to meet their needs—from savings, credit, and insurance to education and advice. And we weave sustainability into our business to help build a more inclusive and resilient world.
Read the full letter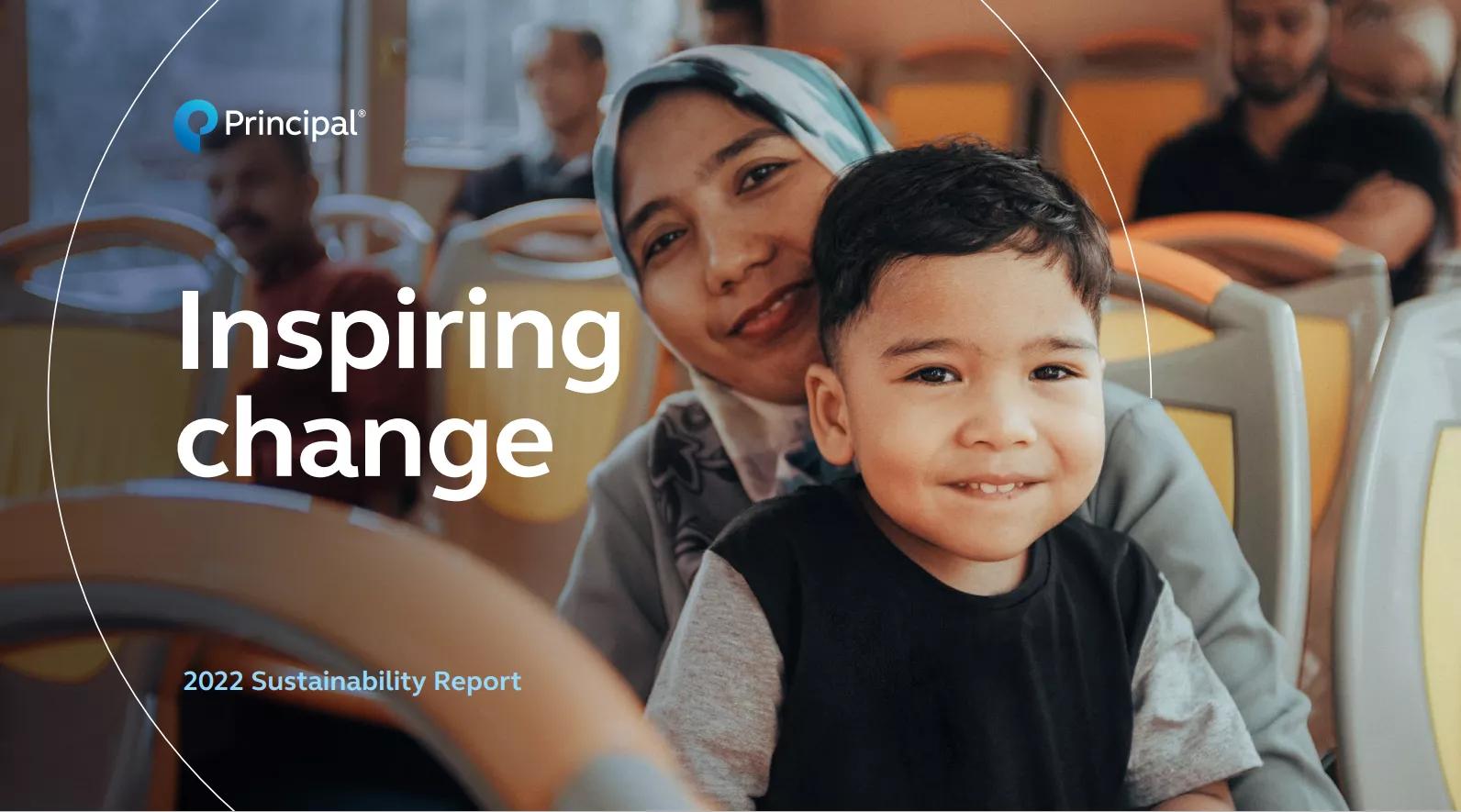 ESG Data Center
Access our sustainability report for comprehensive details, or review highlights within the ESG Data Center.
Explore the ESG Data Center
Related topic
Our Sustainability Strategy
People live their best lives when they feel secure. We know this extends beyond financial stability.