Åsa Norrie: "Everything is possible."
When Åsa Norrie was named regional CEO for the Principal® Global Investors European money management business in June 2021, she took stock of the challenges.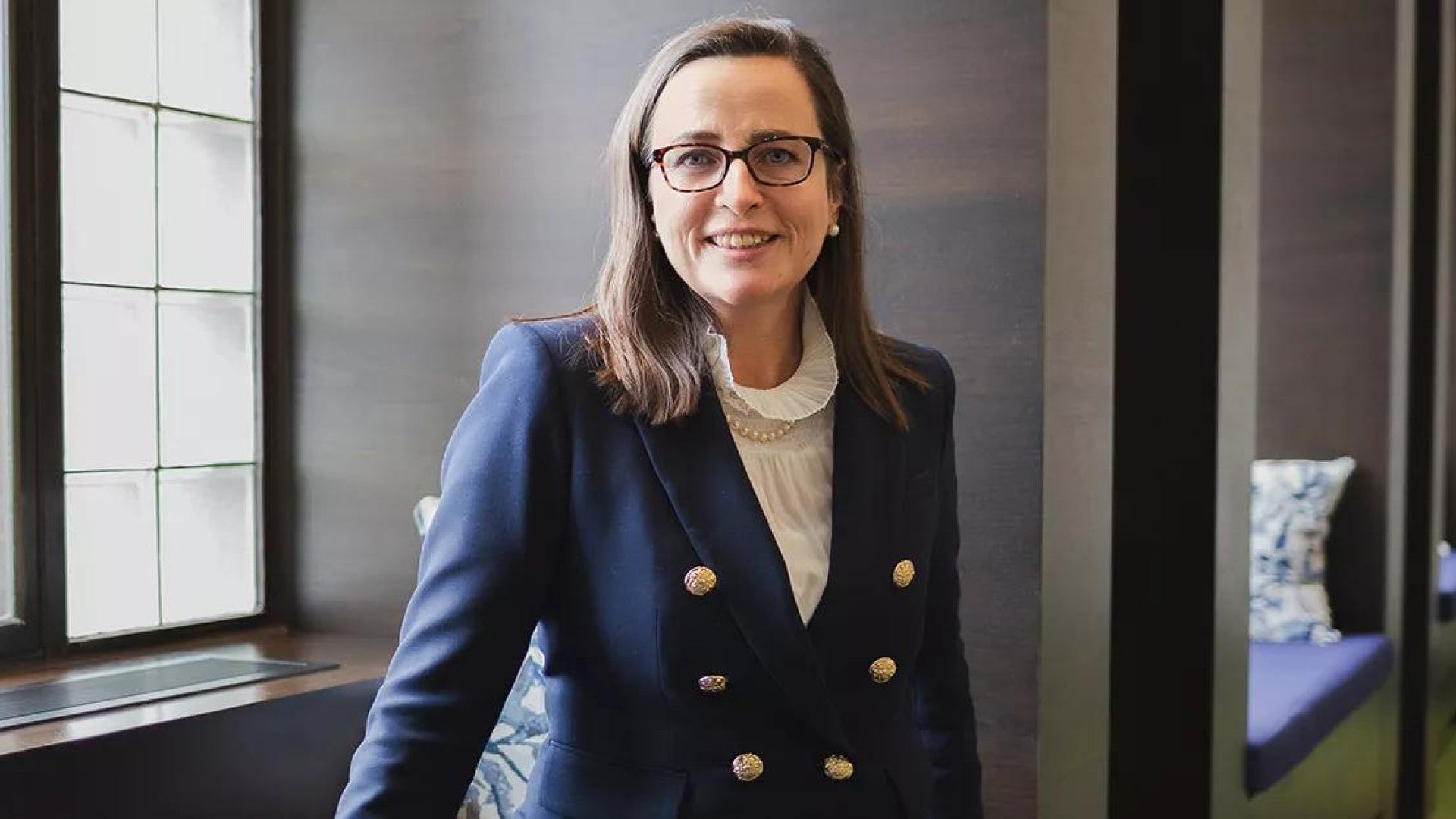 4 min read

|
When Åsa Norrie was named regional CEO and regional head of distribution, Europe, for Principal Asset ManagementSM in June 2021, she took stock of the challenges. Unlike her counterparts in the United States, Norrie's team worked across 11 languages with investors in 16 countries, each with its own regulatory framework—think 16 different federal treasury departments, for example.
No matter, thought Norrie. "I always say that, as a CEO, I need to know a little about everything we do, but I have a very experienced and capable team around me with deep subject matter experts who know a great deal about everything we do," Norrie says. "I empower people to bring their whole selves to work and drive our business forward."
It's a business approach that Norrie, a native of Finland, has been honing since childhood. "I don't shy away from challenges," she says. "The seemingly impossible might take a little longer, but to me, everything is possible."
Maybe the first, not the last.
After finishing her secondary education, Norrie worked in fashion and ran her own company, then attended university. In January 1995 she moved to the United Kingdom on an Erasmus Scholarship. Her goals were to improve her language skills by living in an English-speaking country and obtain a master's degree in economics; she's lived in the U.K. ever since.
Norrie spent her formative work years moving up the ladder in two industries—fashion and finance—that have historically been challenging for women in leadership. That only added to her determination. "I've always been conscious that you need to earn your place around the table," she says. "The fact that you're the first female to do it doesn't mean you should be the last one. Pull someone else up behind you on the ladder so they can grow."
Focus first on the team.
Finance is, of course, global. But a firm's headquarters present unique opportunities for development. For example, a company located in France will have a different approach to the European market than one originating in Switzerland.
Prior to joining Principal, Norrie worked at a London-based global firm. "I've seen the 360-degree view of how a European business is run by a U.K.-headquartered firm," Norrie says. "With Principal, I was incredibly curious about putting my experience in Europe to work to shape and drive a growth plan by a U.S.-headquartered firm."
When she visited Des Moines for her interview, the area—mostly flat, lots of farmland—reminded her of where she grew up in Finland. "Everyone is super nice," she says. "It felt like coming home."
One of the keys to Norrie's CEO role is how to address European market fragmentation while partnering with Des Moines to grow the business. "That's something I'm really excited about," she says. "It's about having a strategy, structure, process, and plan, and being clear with internal stakeholders what success looks like."
To relieve some of that fragmentation, Norrie created asset class specialists around the 15 investment hubs, each led by a champion and aligned by country or region, not business channel. "Before, you could have had people in the same city engaged in wealth advisory or institutional without any reason to connect," says Norrie. "Anyone who works within that area now feels they are first and foremost part of a team."
"It's our success."
Finnish independence was a long struggle, beginning in the early 1900s and continuing through World War II. Norrie's father and his twin brother didn't see her grandfather—away fighting in the Finnish military—until they were five years old. "My grandmother just raised those boys by herself," Norrie says. "She had to."
In the late 1960s when Norrie was born, mothers returning to work was very much not the norm in Scandinavia, but Norrie's did. "My mother had a successful career and she and my grandmother worked very closely to make sure she could continue on," she says. "It was a team effort to make sure my sister and I were happy, and she could fulfill her potential."
Both stories offered foundational lessons for Norrie. "I was very much brought up with, the world is your oyster, you decide where you go and what you want to do and how you want to build your career," she says.
She models that idea at work, for everyone: You have potential, regardless of who you are, and the more smart, motivated people you bring to the table, the better your work will be. "I'm passionate about diversity of thought and inclusivity to create a dynamic workforce," Norrie says. "It's not my plan, it's not my success, it's our success. We're all in it together."