Erlin Kakkanad: Be yourself, every day.
Erlin Kakkanad has spent most of her adult life figuring out that the quickest way to get comfortable with new challenges is to bring every part of who she is to the table.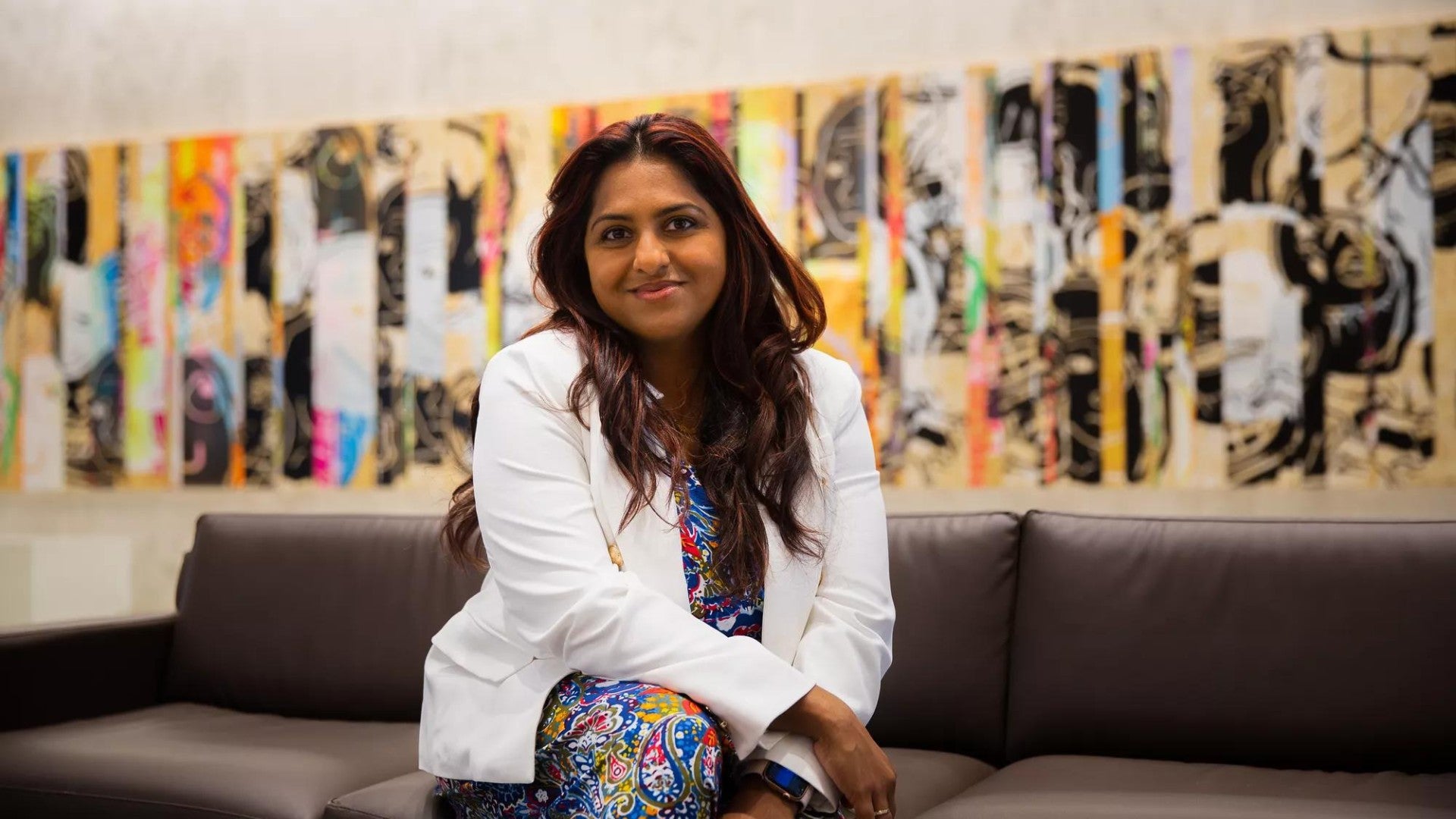 4 min read

|
When Erlin Kakkanad decided to apply for a position at Principal®, she brought with her an impeccable resume: a computer applications education, years of experience at global companies, and training credentials including a Master Black Belt Lean Six Sigma (a process improvement leadership program). On paper, she was a slam dunk. "I really wanted the role," Kakkanad says.
But pre-interview, Kakkanad had one big worry: She was visibly pregnant with her second child. Would that hurt her candidacy?
Turns out, not at all. Neither she nor the interview team missed a beat. "I saw a diverse panel from a gender perspective, and thought, This should be OK," she says.
It wasn't the first time that Kakkanad faced a big, life-changing problem and used her background, education, or abilities to move forward. "I've stepped out of my comfort zone a lot," she says. "Joining Principal, people have both respected and challenged my views and I've done the same.
"I can be me every day when I come to work."
For every challenge, an opportunity
Born in Dubai, Kakkanad left the United Arab Emirates country at a young age to attend boarding school in her parents' native India. Ultimately it was good for her, but it was hard. "In middle school, kids have different milestones and developmental stages—almost like you're a blank canvas, and you need your parents for different reasons," she says. "It was very emotionally challenging to be away."
But with challenge came opportunity: She experienced personal freedom and had to learn how to find support from her family's nearby relatives. "I had to build bonds with them," Kakkanad says. "When you step out of your comfort zone, you meet and learn from different people, and you grow."
Post-college and with an IT background, Kakkanad began her career in Mumbai, rising through the ranks of a contact center and moving into tech-focused projects and process improvements for HP, Dell, Verizon, and Wells Fargo. She picked up six languages along the way, and her French fluency allowed her to take a posting in 2007 in Canada for a year and a half. There, she visited the United States for the first time; eventually Kakkanad and her spouse, who were married in 2012, moved to Arizona, then to Des Moines in 2013. In 2018 she interviewed for that position at Principal.
Making things easier for employees and customers
Kakkanad, of course, got that job at Principal, worked for several weeks, then went on maternity leave. "It's a big testament to the team how they welcomed me back and never treated me differently," Kakkanad says. "They were very patient, and I owe a lot of my success to them."
As Director of Operation Excellence at Principal, Kakkanad focuses on improving the efficiencies of the business and its operations. But really, it's about problem solving: What steps along the way are hard for employees and customers, and how can process changes make it easier?
Innovative work behavior—what's possible and how do we get there sustainably and competitively—is Kakkanad's passion. "Process thinking isn't just how we administer and serve, but asking what the customer wants today and anticipating what they want in the future," she says.
She's now adding to her professional growth with the next challenge: a Ph.D. in organization effectiveness and innovation. "Principal really seems to be a leader in utilizing process thinking and innovation, and where I come from in a community of practitioners, I don't hear a lot of others doing that," she says.
Making things easier for parents
Kakkanad had to confront a new problem when she and her husband relocated to the Midwest. Not yet fully plugged in to local social networks, it was hard to choose childcare. "There's no Yelp for it," she says.
But why not, Kakkanad thought. If she could order from a restaurant with the click of a button, shouldn't she be able to figure out childcare without a whisper network? "I have a process improvement background," she says. "I wanted to figure out what I could do to help other parents."
The resulting website, KidsCareShare.com, lists all licensed childcare in the state; Kakkanad hopes to add parent reviews in the future. "If just one person finds it useful, it'll be a success to me," she says.
Decades ago, Kakkanad left her home and her family, no guidebook in hand. She's made her way in the tech world, which can present challenges for both women and people of color. She's found that Principal recognizes and supports each piece of who she is.
"I've worked across the globe and sat in meetings for other companies where I was the youngest or the only woman or the only person of color and I didn't have a voice," Kakkanad says. "At Principal, my intersectionality, race, background, and gender are all recognized and appreciated. I'm comfortable in my own skin and can be me every day when I come to work."
Read more: A high school retreat changed Principal EVP and chief information officer Kathy Kay's life.
What's next?
Learn more about getting the most from your education and skills with a career at Principal: Principal.com/careers.