3 ways to keep your finances on track during the holidays
Holiday budgets, big events, and end-of-year overspending can quickly upend your short- and long-term financial goals. These tips can help you enjoy special times and stay on track.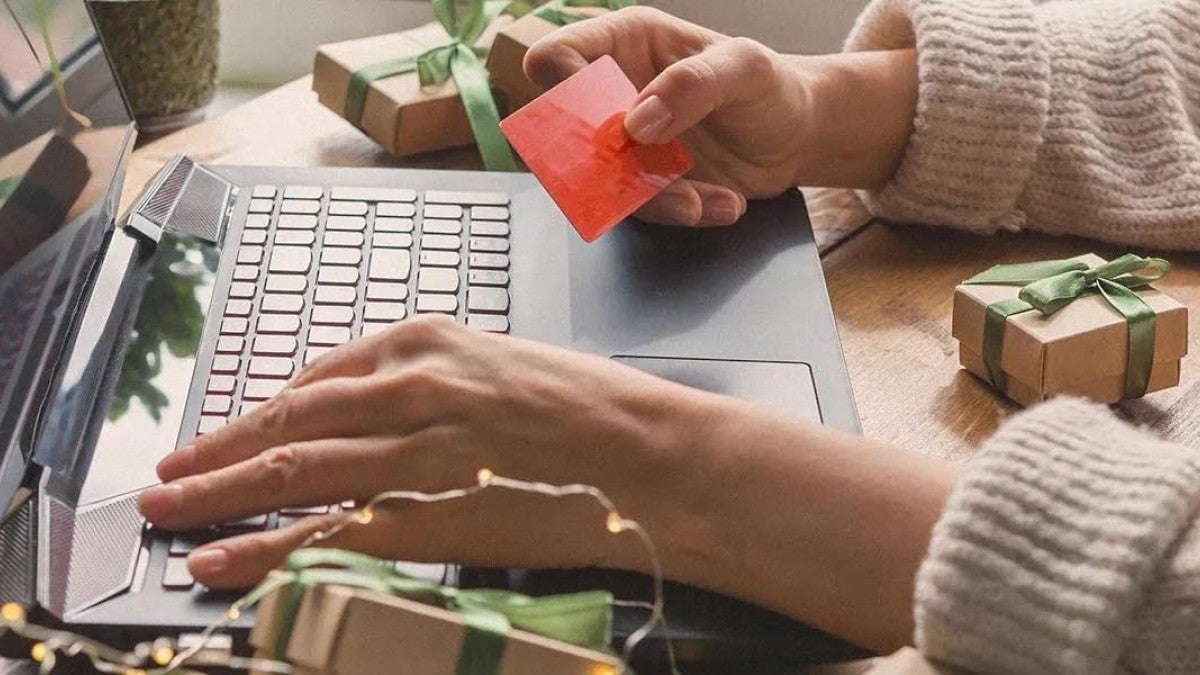 Holidays can be costly. Take gift giving at the end of the year: The average American spends between $1,000 and $2,000.1 But the consumer debt most Americans carry? More than $90,000.2 And recent creeping inflation and messed-up supply chains carry real risk of wreaking havoc on your budget.
Building those special moments into your spending plans can help keep your financial goals on track. But what if you haven't been able to save as much as you like this year?
There are still ways to enjoy the holiday season without turning your financial goals upside down.
1. Create a quick holiday budget.
Start by designating what you can reasonably spend without falling into major debt. You may need to pare down your gift-giving list or get creative with giving.
"Can you put a hobby to use, such as cooking, and deliver a meal to a friend?" says Heather Winston, assistant director of financial advice and planning at Principal®. "In place of giving a gift to every member of your extended family, perhaps your group exchanges names instead."
Or, if you've spent less than you planned in one category of your yearly budget, you might want to allocate those funds to another (like the holidays). Use our budget worksheet (PDF) to keep track.
2. Make a triage plan for new debt.
If you've ever spent more than you planned, you're not alone. During the holidays, about 7 out of 10 Americans go over their budget.3 And the average overspending for a year (on anything) is about $7,400.4

Let's say you haven't been able to save what you wanted for gift giving or the holiday party. You end up spending more, and now you have some debt. That doesn't mean you've failed; you just got off track. "Don't let stress cloud your judgment or the good decisions you've made this year," Winston says.
Your challenge is to create a plan to get back on track as soon as you can. For example, will you receive a tax refund, raise, or bonus? Can you put that toward whatever you overspent? Learn about three debt pay-off strategies that can help.
3. Include holiday spending in your future financial wellness goals.
Maybe you like giving a lot of gifts at the holidays or you enjoy throwing an annual holiday party for friends and family. Create a financial plan with a budget that accommodates these yearly big spends while also allowing you save for other short- and long-term needs such as retirement.
Perhaps you establish a special savings account just for holidays and other special events, and you fund it with an automatic deposit.
"By avoiding or minimizing debt, you may be gifting yourself a more secure financial foundation and longer-term financial security," Winston says.
Next steps
Pay yourself first. Have a retirement account through Principal? Log in to see where you stand.
1 https://www.foxbusiness.com/economy/average-american-spending-holiday-gifts-2020
2 https://www.debt.org/faqs/americans-in-debt/demographics/
3 https://www.affirm.com/press/releases/affirm-consumer-holiday-survey-2021
4 https://www.cnbc.com/2019/12/26/consumers-overspend-by-7400-a-year-here-are-weekly-trouble-spots.html
The subject matter in this communication is educational only and provided with the understanding that Principal® is not rendering legal, accounting, investment advice or tax advice. You should consult with appropriate counsel or other financial professionals on all matters pertaining to legal, tax, investment or accounting obligations and requirements.
Insurance products and plan administrative services provided through Principal Life Insurance Co. Securities offered through Principal Securities, Inc., 800-547-7754, member SIPC and/or independent broker-dealers. Investment advisory products offered through Principal Advised Services, LLC. Principal Life, Principal Securities, and Principal Advised Services are members of the Principal Financial Group®, Des Moines, Iowa 50392.