May economic outlook: A summertime step-back from the news
Ready for a vacation from economic predictions? Here's why the next month or two may be a good time to reframe the financial news trying to grab your attention.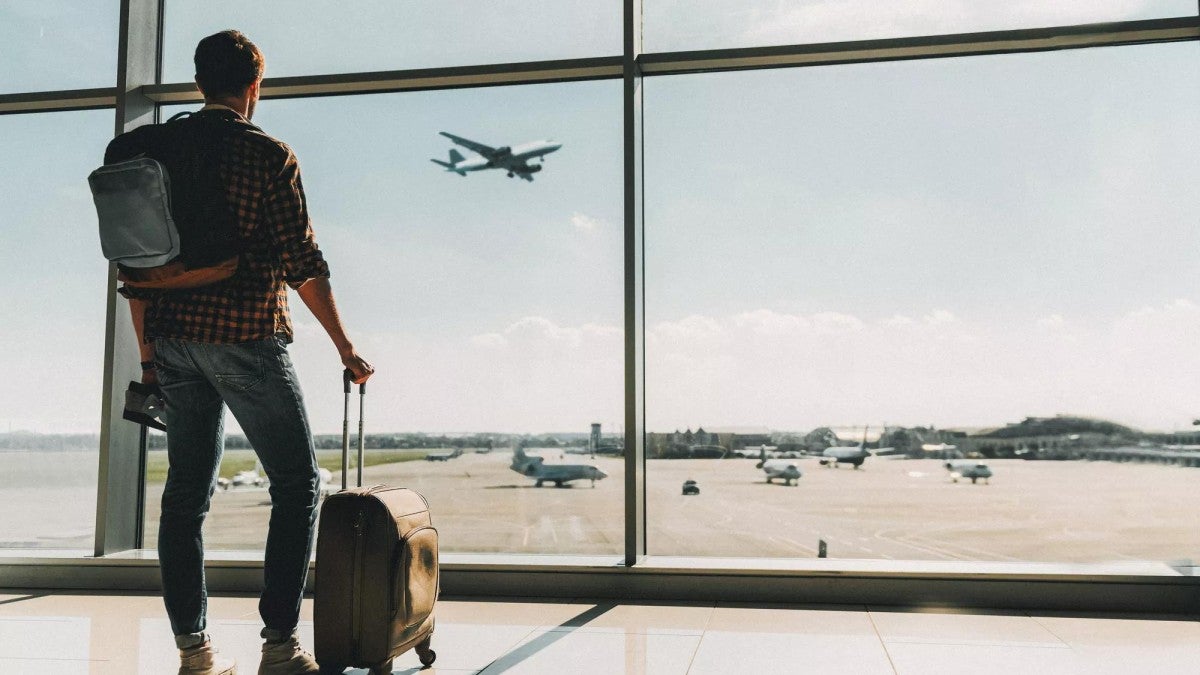 Sometimes, the economy takes up a lot of our emotional and mental bandwidth. In March 2020, for example, millions of people were plunged into joblessness and billions across the globe were gripped by a sense of fear and uncertainty.
But sometimes, the economy feels like the adage, Same story, different day. That doesn't mean everything is great—but it doesn't mean everything is not great, either. Right now, that's where a lot of signals point: no drastic pivots, lots of business as usual, and maybe, just maybe, a bit of news relief—a summertime-inspired vibe for the economic set. Framing it that way might give your emotional and mental bandwidth a well-deserved vacation, too. Here's why.
Sell in May, go away.
In the late 1700s, the wealthy ruling class in London, at the time the financial center of the world, decamped from the city to country manors. There were horse races to follow, lounging to embrace, heat and disease to escape.3 Many also took seriously the notion that they should sell their shares in the stock market, only to rebuy them when they came back to the city in September. (The timing of Sell in May, go away coincides with the end-of-summer horse race the St. Leger Stakes, the last race in the British Triple Crown.)
Of course, very few of us—then and now—can afford to chuck it all for months at a time. But there's a nugget of regular-folk wisdom buried in that bourgeois mindset: Respite from economic news, however you can take it, is a good thing.
"When we get to this time of the year, I think it's OK to give yourself permission to partially step away, to focus on other things, to not think about some of the economic factors that might have worried you," says Heather Winston, financial professional and product director for retirement income solutions at Principal®.
Take the goings-on in Washington, D.C.: Congress embraces a summer mindset of its own, spending big chunks of June, July, and August solidly out of office.4 Campaigns won't really ramp up yet in this off-election year. The Fed, of course, holds a couple of summer meetings,5 but most pundits expect them to hold steady to one or possibly two more interest rate jumps this by August. (They've told us as much, and we should believe them.)
All that is to say, it's probably fair to assume that any economic data you're tuned into may hold mostly steady for the foreseeable few months. While inflation isn't resolved to the level the Fed would like, it's cooling a little. Lots of people continue to have jobs, and hopefully some of the wage growth many have experienced may help with household budgets.6
Here's the upside: If you can free up your focus from the big-picture things you cannot control, you may be able to turn to fixing a personal economic pressure or making progress toward a goal. "Is there anything immediate you have to do? Are there things you haven't done that you want to take care of?" Winston says. "When it comes to the economy, you can decide what your summer vibe is going to be."
Does the 24/7, 365-day news cycle have to matter so much?
There will, of course, be economic news this summer, even if it's more background noise than lead vocals. JP Morgan is taking over First Federal, in what regulators hope is an end to the banking pressures of the past few months. Corporations will release earnings reports; some will meet or exceed expectations, and some will not. There may be layoffs for some businesses or industries, and the stock market will probably move a little up and a little down. Even if politicians take a break from active legislating, they'll still swipe at one another.
All of those things are certain; your involvement in them is not.
"It's important to understand that the machine doesn't stop turning because of a date on the calendar," Winston says. "The stock market won't just stop trading, companies don't stop investing, and economic data will continue to come in."
There's plenty on the horizon after summer that's going to grab our economic interest—the debt ceiling fight in Congress comes to mind. "A lot has been churning, and there are lots of potential outcomes and pieces of the economic puzzle still moving," Winston says. "How have you been reacting to the last few months, and what do you want to change? Your answer is one way to figure out your response to the next month's economic news."
1 Kiplingers
2 Federal Reserve Bank of Atlanta
3 Corporate Finance Institute
4 U.S. Senate
5 Federal Reserve
6 Axios
The views and opinions expressed are for informational and educational purposes only as of the date noted and should not be considered investment advice. No forecast based on the opinions expressed can be guaranteed and may be subject to change without notice. No investment strategy, such as diversification, can guarantee profit or protect against loss.
Investment advisory products offered through Principal Advised Services, LLC. Principal Advised Services is a member of the Principal Financial Group®, Des Moines, IA 50392.