How to talk with family about money
Mixing family and money can be difficult and emotional—but it's inevitable. Here's help for beginning (and continuing) family finance talks.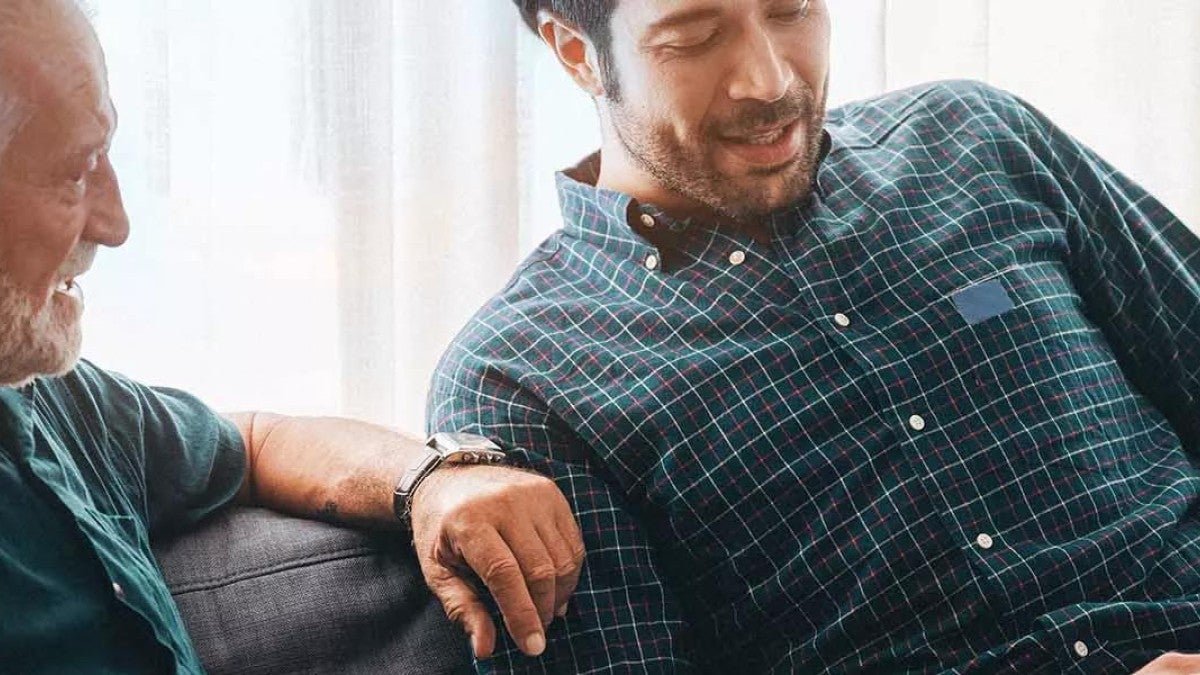 When's the last time you had an honest conversation with a family member about money? Turns out, many of us don't even have open discussions with our household about finances: 44% of adults hide an account or a debt from their partners.1
"An old adage says money, religion, and politics cause arguments," says Heather Winston, assistant director of financial advice and planning at Principal®. "Of those three, money gets talked about the least in a family."
But talking about money—what we do with it, what our plans are for it, whether we need help with it—is important, and probably doesn't happen enough.
Take making a will: Only one-third of adults have one.2 But without it, you may lose control: A local probate court—not you—will follow state laws and a public trustee will decide what happens to your assets.
"To some people, money feels intensely private. You add in potential emotions like guilt and shame over past decisions and the fear of the conversation only intensifies," Winston says.
To figure out how to talk with family about money, these tips can help break the cycle of overheated conversations.
1. Make the family and money conversation a meeting.
It may seem strange to set up a time and a place to begin conversations about money. But having a surprise chat can lead to unintended friction.
Timing is important. Avoid pairing these conversations with big events such as holidays—those can be stressful enough on their own. "Pick a moment when you anticipate that everyone will be at ease and calm, not in the midst of a loss or crisis," Winston says.
4 tips for a successful family finance talk
Schedule it.
Start small; assume you'll have multiple conversations.
Choose a comfortable place.
Limit the people at first.
2. Narrow the first conversation.
Ultimately what you're worried about may be big. But to start, keep the topic simple: The easier it is, the more confidence you will have in the discussions.
For example, if you need to talk about long-term care plans for aging parents begin with a basic conversation about options and coverage they may have, if any. To talk about college costs (and payments) for your kids, start with a list of ways to pay and ideas that might work for your family. Instead of reviewing dollars and cents saved in retirement accounts, you could open your first family finances meeting with a conversation starter, says Winston. "If you come from a point of curiosity and not judgement, it lays a foundation."
And in case you're catching anyone off guard, choose a place that is comfortable and private (think a living room, not a restaurant) with a focused, smaller audience. In an initial conversation with your parents, perhaps it's just you and your siblings with no spouses.
"It's always a good idea to have anyone who may be playing a role—guardian, executor of your will, health care proxy, for example, included," Winston says. "That way you won't have to have multiple conversations on the same topic."
3. Keep your own emotions in check.
That can be hard to do. Many people talk about money when they're facing a crisis or having end-of-life conversations. "Talking about your finances at this stage is forcing you to face your own mortality, and that's never comfortable for anyone," says Stanley Poorman, a financial professional with Principal.
How to keep emotions manageable during family money discussions
Write down talking points or an agenda before you meet.
Take notes (yes, for real).
Avoid labels. Just because a sibling made a choice you disagree with, for example, doesn't mean it's OK to call them irresponsible.
Listen. Then listen again.
End the meeting early, if needed. "Our natural inclination is to cover as much ground as possible in the moment," Winston says, "but be willing to hit pause and recognize if it isn't working or productive."
4. Meet as often as you need to.
With every successful conversation you have, set a time and a topic for the next discussion.
It's not about being wishy-washy in your first conversation, says Winston, but deliberate, specific, and supportive. "The goal isn't to have this be the only conversation, but the first conversation," she says. "Your listening skills are incredibly important."
5. Find neutral help if needed.
Poorman helps other people with their money for a living. Still, it can be hard for his own family members to come to him for insight. "Sometimes I just put it out there that I can help if they want, and let them come to me," Poorman says.
That's because learning how to talk to family about money is hard. "You won't get it right 100% of the time, but simply starting from a place of good intentions is important," Poorman says.
Talking to your parents about money: Conversation starters
It can be hard to talk to your parents about money, especially if discussing family finances hasn't been a habit in the past. Here are some open-ended, simple suggestions.
| | |
| --- | --- |
| If you're unsure about retirement plans | "What does retirement look like for you?" |
| If long-term care may be an issue | "What worries you about money?" |
| If you don't know what their legacy plans are | "Do you have any goals you're working toward?" |
| If you think they may have financial concerns about income or expenses | "Are you comfortable talking about your money?" |
If you feel like you're not getting anywhere or creating more tension, it may be helpful to suggest a neutral third-party, such as a financial professional, for insights. "Sometimes it's easier to have the conversation with someone who isn't emotionally invested in the outcome," Winston says.
1 https://www.usatoday.com/story/money/2020/02/05/personal-finance-nearly-half-americans-hide-financial-secret/4658317002/
2 https://www.parents.com/parenting/money/family-finances/why-every-parent-should-have-a-will/
The subject matter in this communication is educational only and provided with the understanding that Principal® is not rendering legal, accounting, investment advice or tax advice. You should consult with appropriate counsel or other advisors on all matters pertaining to legal, tax, investment or accounting obligations and requirements. 
Insurance products issued by Principal National Life Insurance Co (except in NY) and Principal Life Insurance Co. Plan administrative services offered by Principal Life. Securities offered through Principal Securities, Inc., 800-247-1737, Member SIPC and/or independent broker/dealers. Principal National, Principal Life, and Principal Securities are members of the Principal Financial Group®, Des Moines, IA 50392.