Investment flexibility for the future
We know life can change fast, and you need to change with it. That includes adapting your financial plan to accommodate different life circumstances. Principal® Pivot Series Variable Annuity (Principal Pivot Series) can help you do that.
Choose your investment strategy
Principal Pivot Series is an investment-focused variable annuity with over 90 investment options to choose from. They're managed by well-known investment managers and represent a variety of asset classes. The diversity of choices means you can design a portfolio that fits your goals – whether that's pro growth, risk averse, or cost conscious.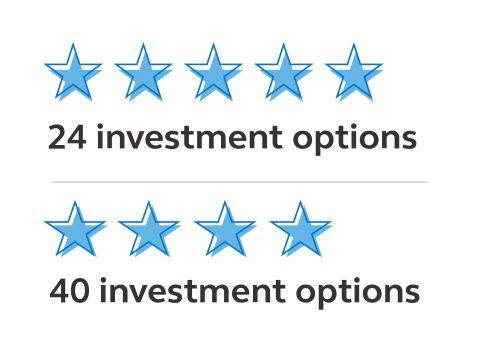 Quality investments
Our investment options have a proven history in the market--71% have an overall Morningstar Rating™ of 4 or 5 stars.1,2,3
You are free to choose your own investments, including a 100% equities strategy. We also offer guided strategies based on your comfort level with investment risk. 
Lower cost
If fees are a concern, we offer many affordable options that allow you to keep investment costs down. 
Flexibility
When your financial goals change, so can your investments. Move money between your subaccount investments at any time, with no penalties or taxes.
Benefits of Principal Pivot Series
Tax-deferred growth.
No contribution limits on after-tax money.
Design a personal investment strategy, including 100% equities.
No taxes or penalties for moving money between subaccounts.
Can be used to create a financial legacy.
Some factors to consider about a variable annuity: There are potential surrender fees and penalties for early withdrawal, and fees are typically higher on variable annuities than on fixed annuities. Please discuss the pros and cons of a variable annuity with a financial professional to see if it's a right fit for your financial plans.
How Principal Pivot Series works
Principal Pivot Series is a long-term investment that allows you to grow money tax-deferred, create a generational financial legacy, and even create a source of guaranteed income when you retire. Most importantly, it's designed for flexibility and can help you adapt to changing financial goals.
A tax-smart way to invest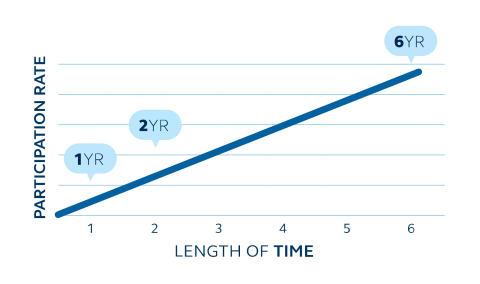 Principal Pivot Series offers a variety of ways to create a tax-efficient financial strategy—now and in the future.
Your investment is tax-deferred, and you only pay taxes when you withdraw money.
By reinvesting potential tax-deferred earnings you experience compounding growth.
Withdraw money over time to spread out your tax obligation.
No contribution limits on investing with money you've already paid taxes on (nonqualified).
Planning for your family's future
Principal Pivot Series provides opportunities for you to leave a financial legacy for your loved ones, or for a favorite charity.

A standard death benefit is automatically issued with the contract. There are no monthly premiums and no underwriting is required. 

You can also choose from two different enhanced death benefits at an extra cost.4
Proceeds will pass outside of probate, so your beneficiaries will get their inheritance quickly.5
Retire with guaranteed money
You have the option to use money in your variable annuity to create a source of guaranteed income at no extra cost. This feature, Flexible Pension Builder Rider, can be used for retirement income or to create an income bridge to Medicare, Social Security, or other short-term needs.6
This income stream is protected and not affected by market volatility.
Money not converted to guaranteed income remains invested for further potential growth.
Is Principal® Pivot Series right for you?
This could be a good investment for you if you want:
To design a plan that's right for your goals—whether that's creating a low-cost plan, investing in highly rated funds, or even a plan that's 100% equities.
The flexibility to a change your strategy when your goals change.
To keep your money growing tax-deferred.
To set up a financial legacy for your loved ones or for a cause you care about.
The option to create guaranteed lifetime income if needed.
Talk with your financial professional to learn more and decide if Principal Pivot Series is right for you.