Black History Month: 'Building an inclusive culture with care and consideration'
Black History Month helps employees and workplaces of today focus on learning history and celebrating accomplishments.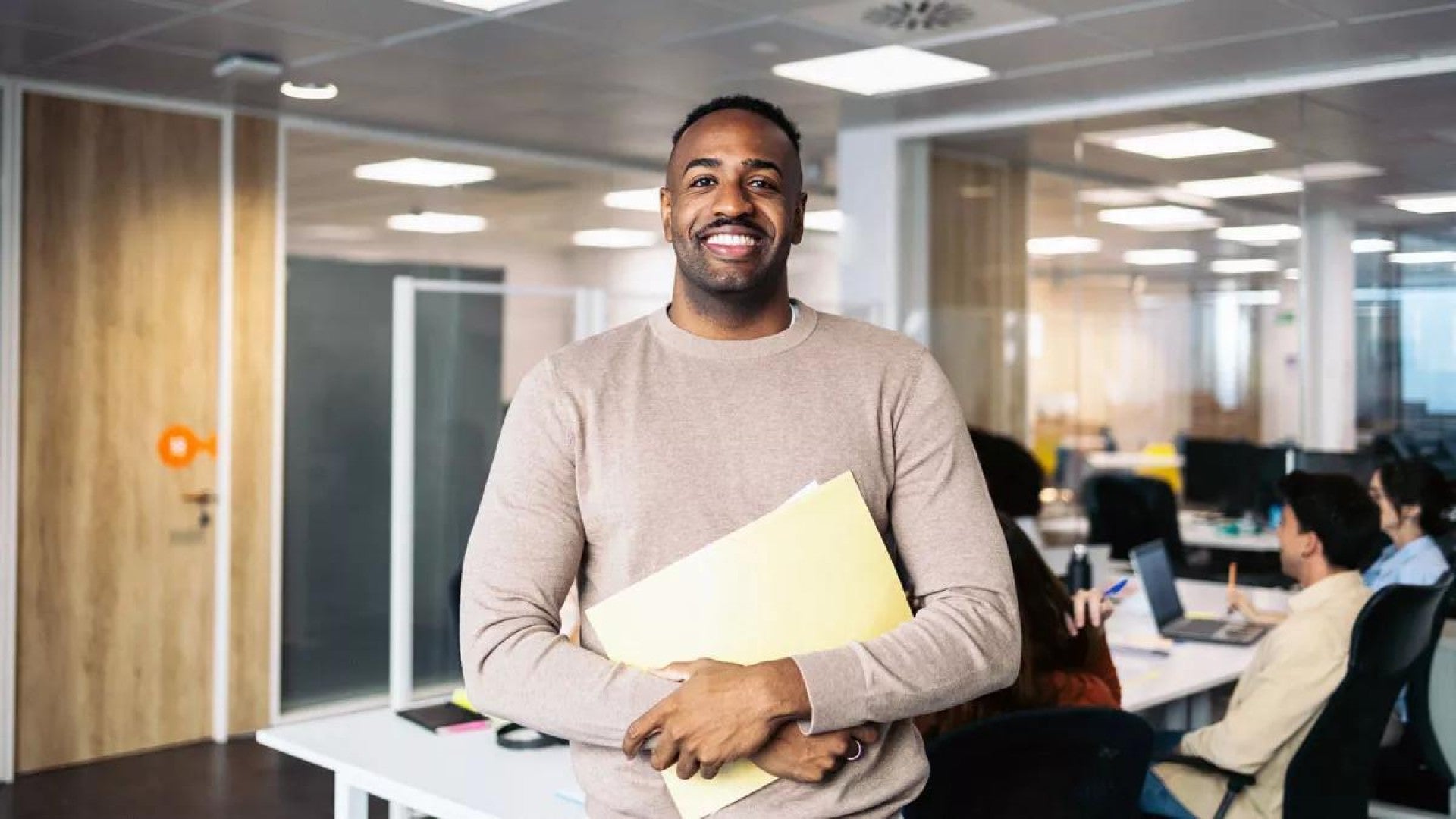 5 min read

|
Growing up in a mostly Black church, Capris Olson recalls gospel songs and programs that filled up February in recognition of Black History Month. "These memories are special to me because they show the lasting impact of celebrating Black History Month with children at a young age," says Olson, who manages individual life new business teams at Principal®.
While Black History Month began as mostly a school-focused learning experience, in the last few decades, workplaces like Principal have also provided opportunities for marking the month. Through them, employees can learn, connect, and engage to drive action and change.1
From the classroom to the office 
Like Olson, Durant Knox has memories of education intersecting with Black History Month.  
"I recall working on school projects that involved researching African Americans that have had a significant impact on the world, and one was scientist and inventor George Washington Carver," says Knox, who manages a customer care group at Principal. "Reflecting on Carver's accomplishments, along with those of many other great people, helped me to see that I can achieve anything I set my mind to with the correct support system in place." 
Even with those school efforts, there were and still are shortfalls. "Much of Black history has not been taught in our public schools, and as individuals we must actively seek it out," says Teresa Hassara, senior vice president with Principal.  
Hassara tries to take time throughout the month to expand her understanding of the Black experience in the U.S., "so different than my own," she says. Last year, she read The Burning, about the Tulsa Race Massacre (see "Tulsa Race Massacre and Black Wall Street," below). This year, she's participating in Rachel Cargle's #DiscoverOurGlory 30-day challenge.  "I believe to be a better ally, friend, and colleague, we need to invest in learning more about each other, and that deeper knowledge can lead to more empathy, equity, and inclusion." 
Helping change systems for good 
Support systems, of course, also haven't always functioned well—or at all—for Black people.  
Take generational wealth: Redlining, segregation, and legislation were just a few obstacles that historically stood in the way of the American dream of home ownership. The effects are apparent today: Home ownership rates for Black Americans and home ownership values in predominately Black neighborhoods are significantly less than those for white Americans and in predominantly white neighborhoods.2  
That, in turn, influences U.S. generational wealth gaps. The average Black household in the United States owns only 15 to 20% as much net wealth as white Americans.3 This disparity is exacerbated by the fact that Black communities in the U.S. find it harder than white communities to access financial products, tools, services, and advice, according to the Global Financial Inclusion Index. 
There are, however, innovative efforts to build (or rebuild) support systems and affect positive change. For example, groups like 1863 Ventures, a national business development non-profit, received funding in 2022 from Principal® Foundation. The group, in turn, extended support to Black business owners like Kimberly Evans, who received a grant to build her venture, Just Her Rideshare. "I wanted to build a community of women taking care of each other, but I'm also an entrepreneur," Evans says. "I wanted to build something good but leave a legacy, too." 
Creating those support systems doesn't start—or stop—with Black History Month, of course. Workplace education and planning can also help.  
At Principal, there is a February event, but there is also an employee resource group, created to support African American/Black employees, that meets year-round. Members network, learn at a monthly series, and connect outside work through community education, to name just a few. "It's been impactful for me to see culture here at Principal being built with care and consideration for all people regardless of their backgrounds," Knox says. 
Turning vision into reality 
Committing to opportunity for all can be meaningful and tied to business goals. "It takes business leaders to sustain this work. Inclusion isn't a human resources initiative," says Miriam Lewis, chief inclusion officer at Principal. "It's a business imperative." To that end, in 2022 the Principal Foundation:  
joined other financial services companies to launch the NY Small Business Funders Collective to improve access to capital and technical assistance for people of color in New York City, 
awarded a grant to the Cities for Financial Empowerment Fund to help entrepreneurs and small business owners improve their personal finances, and 
provided programmatic funding to World Central Kitchen to support nutrition security and small business. 
Carter G. Woodson, the founder of what would become Black History Month, envisioned a future when the celebration would no longer be necessary.4 That world isn't there yet, but Black History Month offers an opportunity to look back and forward—and then act.  
And for some, his vision is reality. 
"In my eyes, every month is Black History Month. Every day I reflect on the many contributions and positive change that African Americans have made throughout time, including today," Knox says. "It's important to maintain a sense of identity to remember where my ancestors came from—West Africa—and how, through their hard work, dedication, and beliefs, I have the opportunity to be where I am today." 
Tulsa Race Massacre and Black Wall Street
Post Civil War, segregation limited where Black Americans could live, work, shop, socialize, travel, and relax. In Tulsa, Oklahoma, Black residents created their own thriving neighborhood, Greenwood, sometimes called Black Wall Street. But on June 1, 1921, it was destroyed at the hands of a white mob in less than 24 hours. It remains the nation's deadliest massacre: Hundreds were killed, hundreds more wounded, and 1,250 homes destroyed. Many families fled, leaving behind lives, livelihoods, and property. The story of the Tulsa Race Massacre remained mostly lost to history until a comprehensive book was published in the late 1980s.5 Today, visitors can experience some of the history of Greenwood in Tulsa at Greenwood Rising.