How Principal champions financial equity for women every day
From capital-funding to employee resource groups, Principal helps advance women's financial equity worldwide.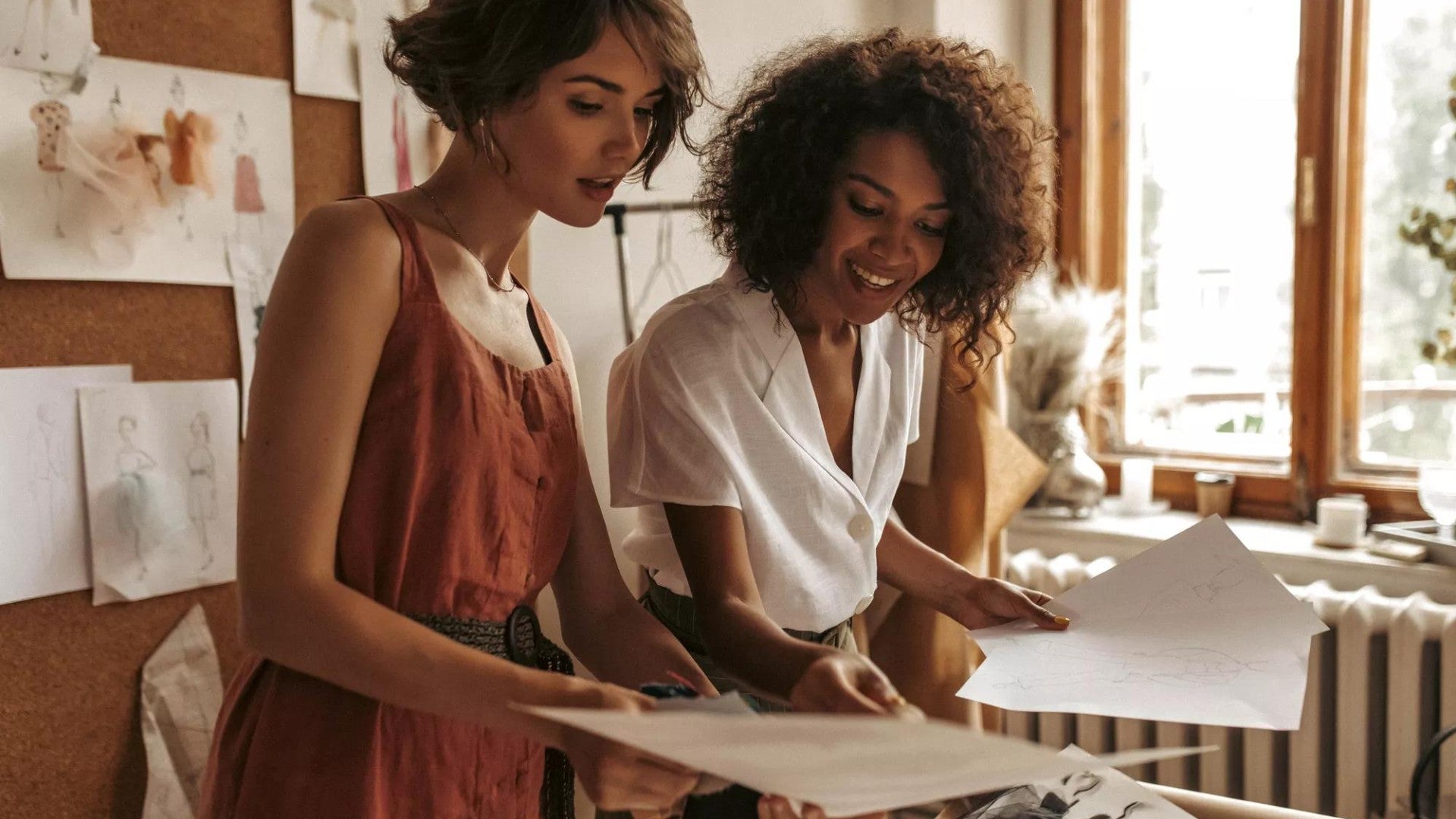 4 min read

|
The number of women who own small businesses is increasing, making up a total of 1.24 million of employer businesses (those with employees), according to the U.S. Census Bureau.
And women are hungry for financial education: Investing is the second most popular topic among female customers of Principal®.1
So why do women still face worse financial outcomes than men in both the marketplace and the workplace?
Our research shows that women report they have less access to financial products, tools, services, and safeguards than men.2 This disparity in access extends to female-led businesses seeking capital to start or grow their enterprises.3
Principal can help.
Advancing financial inclusion for women globally
Before someone can find a sense of financial security, they must first be included in the system.
With this in mind, we are taking action to help ensure women have an equitable opportunity to succeed by removing barriers and providing financial tools they need to succeed—particularly when starting and running a business.
In 2020, we committed to doubling the number of businesses we support owned by women and people of color, by 2025. We're making meaningful progress toward this goal:
Principal provides capital to fuel growth for women-owned businesses as a First Women's Bank Mission Partner. 
In Singapore, Aidha, a Principal® Foundation grantee, provides financial education and skill-building to migrant domestic workers and lower-income women.
With support from Principal Foundation, FreeFrom builds an ecosystem of support to intimate partner violence survivors. By providing basic needs, access to capital, and professional skill-building through Gifted, their social enterprise, FreeFrom removes financial security barriers unique to survivors.
Principal also helps customers improve financial wellness through useful products and resources, personalized information, and tailored education—including webinars specific to women's financial challenges and goals.
"If the problems are varied and systemic, the chasm can feel unbridgeable," says Jo Christine Miles, director of community relations and Principal® Foundation. "But it's not. Policy changes, combined with focused, innovative, capacity-building programs, and expanded access to capital could help more women-owned small businesses and aspiring entrepreneurs thrive."
Fostering a deep sense of belonging among women in the workplace
Driving change, of course, starts with core values and aligning employer practices.
In 2022, we conducted a global pay equity study with a third party focused on race and gender. The results: Our management of pay equity ranks best in class among financial services companies reporting pay equity data. We also require all leaders to take unconscious bias training and apply their learnings in everyday decision-making.
Additionally, this is our third year on the Bloomberg Gender Equality Index (GEI), which measures companies on key factors including leadership and talent pipeline, equal pay and gender pay parity, inclusive culture, anti-sexual harassment policies, and external brand. Of the 153 financial companies evaluated for their work in 2022, we scored higher in seven out of eight categories.
"These are just a few examples of how we've continued to reinforce a culture of inclusion at Principal," says Miriam Lewis, chief inclusion officer for Principal. "It's feeling you can be your authentic self while at work. When you have that, you have the license to bring your ideas to the table and can focus on the business itself—because you're not thinking about covering up. You're thinking about financial security for all."
That deep sense of belonging is something women at Principal can tap further into as part of the Global Women's employee resource group (ERG)—providing opportunities to connect, develop, empower, and support one another across departments and countries. This newly launched group brings together existing women-focused initiatives and groups under one umbrella to provide greater, unified support and development for women at Principal. The Global Women's ERG kicked off in 2023 through a virtual event in celebration of International Women's Day, March 8.
Empowering more women at Principal
Women make up 54% of our global workforce and 46% of our leadership.4
And when employees need more specific support, they can also access one of six niche women's networks which are supported through the Global Women's ERG such as Women in Technology, Women in Sales, and EnablHER (Women in India).
Women in LatAm, one of the newest networks, focuses on developing women employees in Latin America while providing tools and resources to promote a more inclusive culture. Since their inception in 2021, they've increased the number of job vacancies filled by women by 6% and the percentage of women in executive leadership positions from 36% to 38%.
"Bias, attitudes, and beliefs are the main barriers to female professional development," says Marcela Blaquier, LatAm Strategy and Project Manager for Principal who co-leads the group. "Raising awareness about shared behaviors is a necessary first step toward making change."
Ultimately, our global practice of including women in everything we do is helping us reach our highest potential as a company.
"That's how we get the best out of every employee," Lewis says. "Varying backgrounds and perspectives lead to innovations and better outcomes and solutions for our valued customers."