Julie O'Hara-Harvey: 'You have to find your way.'
Helping others navigate the transition to a new job gives Julie O'Hara-Harvey's work life a purpose.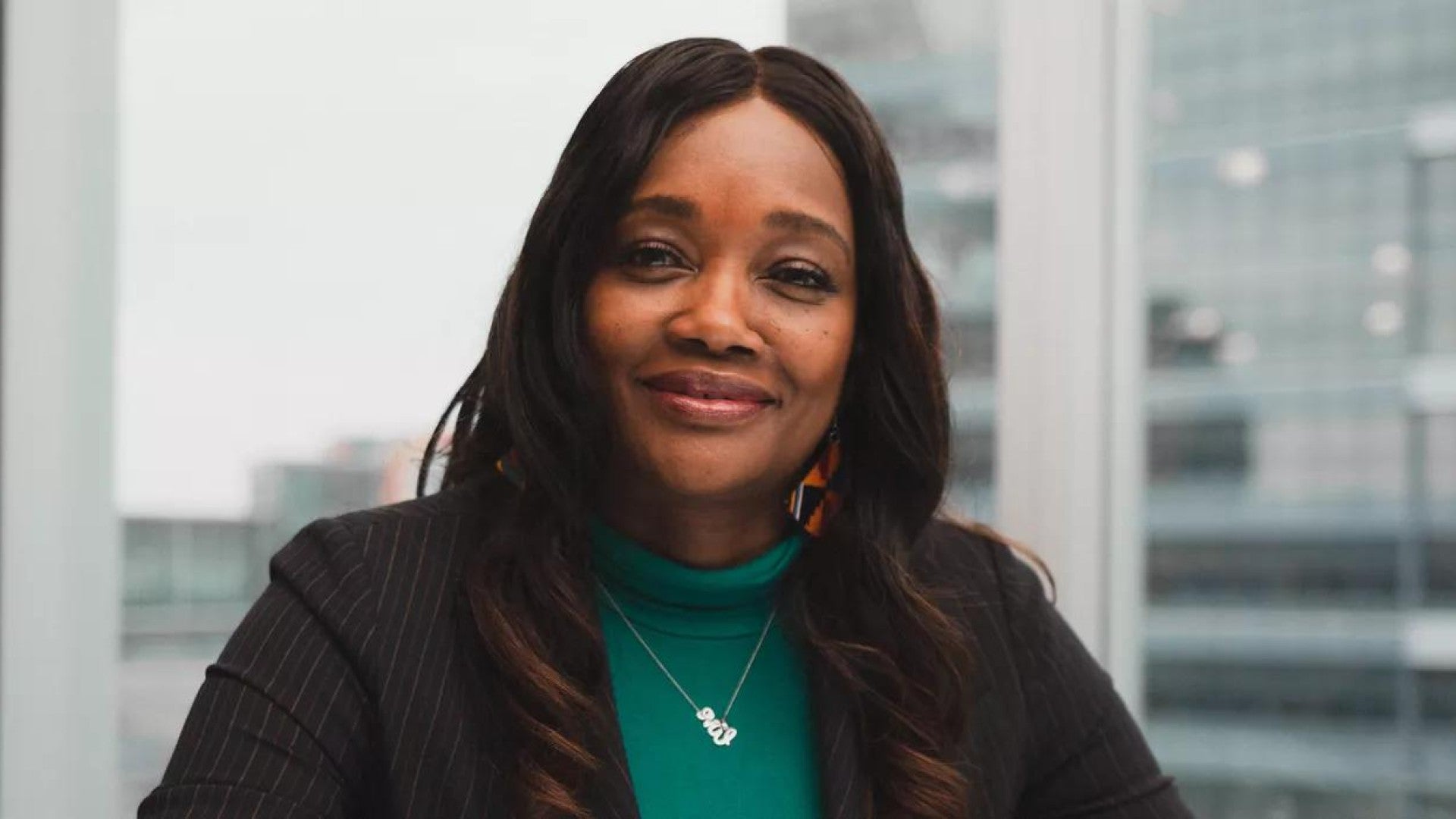 5 min read

|
When Julie O'Hara-Harvey joined Principal®, one of her first to-dos was to spearhead the creation of the Pal Program. The program pairs new employees with a mentor for 60 days to help connect with peers, company culture, and engagement opportunities.
In some ways, it's a culminating project of O'Hara-Harvey's life experience. She's familiar with navigating big life events without a playbook. That suits her role as senior affirmative action/equal employment opportunity program manager and diversity consultant at Principal. "I want to help people figure out how to get in where you fit in and find your way," she says.
Finding your grip
Post high school graduation, O'Hara-Harvey served in the United States Army. Assigned to a military police company, O'Hara-Harvey "didn't know the desk sergeant codes, so I made this little cheat sheet to learn on the job," she says. "The military would throw you in and you had to find your way. That's true in corporate America, too—sometimes you just have to figure it out."
And then O'Hara-Harvey's mom died unexpectedly. At 25, she quickly pivoted, adopting her 14- and 16-year-old siblings and becoming both their sister and mom while caring for two children of her own.
There wasn't a playbook for her position in the military, nor was there a playbook for taking care of her sisters. But there was wisdom from her mom. "My mom did a good job teaching me to be a leader," she says. "When you have obstacles like that, you can't feel sorry for yourself. You have to pick yourself up and find your grip."
Opportunities for every veteran
O'Hara-Harvey served in the U.S. Army from 1987 to 1995 during Desert Storm, with four years in active duty and four years in the reserves; she was discharged due to military trauma. Living in Charlotte, North Carolina, O'Hara-Harvey continued to make progress at home and in her career. But she and other veterans face unique challenges on the road to financial security.
For example, women who served after 9/11 experience higher unemployment than male veterans, and homelessness rates twice that of non-veteran women.1 They're also more likely to be single parents than non-veteran counterparts.2 Only one in four veterans has a post-military job at the ready.3 "Sometimes companies don't think of military service as traditional work," says O'Hara-Harvey, who started as a credit counselor, got her masters, and became an affirmative action consultant while also advocating for veterans both locally and nationally.
In a previous position, O'Hara-Harvey co-led a buddy program to pair new veterans with an employee with a year or more tenure. She also challenged businesses to think differently about both the unique needs and strengths of veterans as potential employees. "I don't want it to be the same way for other veterans as it was for me," O'Hara-Harvey says.
A home at Principal
A few key people—her own informal version of a Pals Program—convinced O'Hara-Harvey that Principal was where she could next put her equal employment advocacy skills to use. "Larry Twitty, senior diversity talent consultant, shared the Principal journey with diversity, equity, and inclusion," she says.
As part of the Pal Program at Principal, three new employees are grouped together with a mentor, growing a friendship and helping transition to work life at Principal. "This brings the workforce together, to activate them as more of a family," she says.
She's also looking forward to the challenge of helping ensure the Principal of the future mirrors its customer base and society at large, from the top down. "We can continue to cast our nets further and wider, to reach more diverse applicants intentionally and strategically," O'Hara-Harvey says.
O'Hara-Harvey didn't get a playbook for all those difficult life pivots, but she determinedly created one of her own and has found her full stride with Principal.
"When I came on board, the team made me feel like I was at home," she says. "They let me know I had made the right choice to join Principal. I truly feel for the first time that my voice—Black, female, a disabled veteran—really does count."
What's next?
Learn more about getting the most from your education and skills with a career at Principal: principal.com/careers.