5 ways to help aging parents who haven't saved enough for retirement
If your parents need assistance near or in retirement with finances, you can help protect them and your own well-being, too.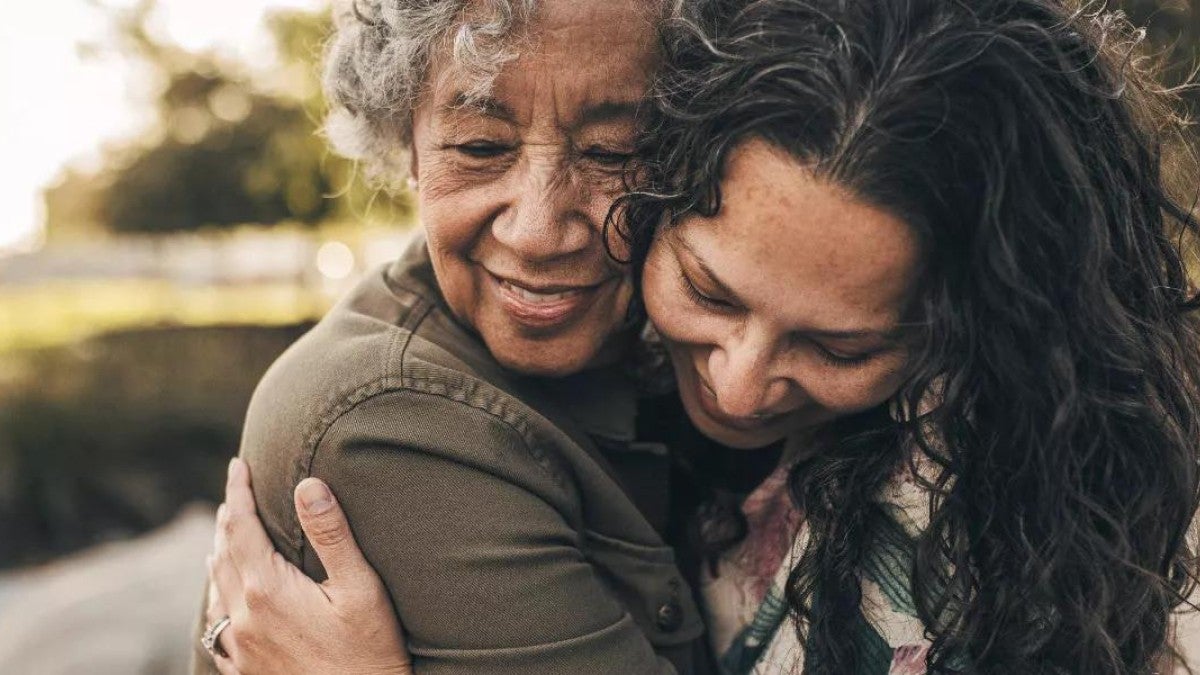 When it comes to average retirement savings, Americans aged 65–69 have about $206,000.1
But when you look at the median retirement savings for that same age group—where half of the people are on one side of a number and half on the other—the picture is more sobering: It's just $28,000.1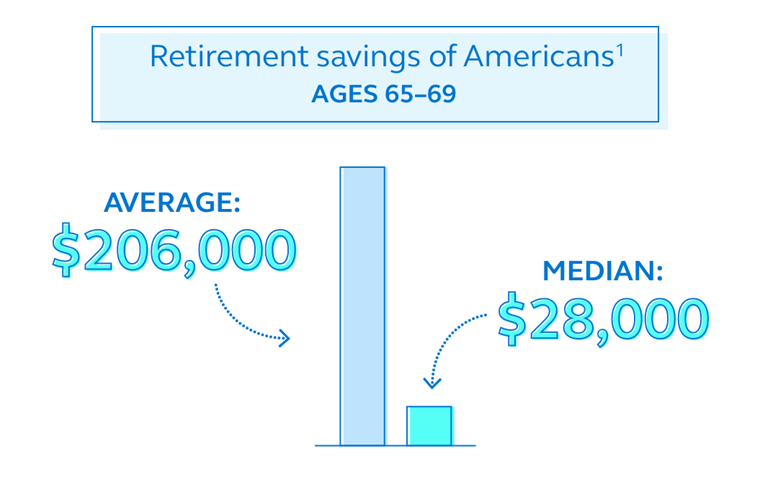 You may have an aging loved one who has saved less than planned and needs some (or a lot of) financial help.
Can you do that and still progress toward your own savings goals?
Yes, you can.
But it takes conversation, balance, and planning.
1. Look for signs of financial worry in your aging parents' behavior.
Perhaps you're proactively planning for what your parents' retirement might look like. Or maybe there's been something from them that's prompted concern, such as:
unpaid bills,
stacks of unopened mail,
changes in financial habits (i.e., they used to pay for a meal or send a birthday check and now don't),
swings in health habits such as weight loss, an empty pantry, or spoiled food in the fridge, or
mentions of unusual, out-of-character donations.
Whatever the case, talking with them can help you figure out if they do indeed need help.
2. Jumpstart the conversation.
You won't truly understand the scope of your aging parents' financial needs unless you talk about it. But sitting down and doing that? "No one likes to have those difficult conversations," says Heather Winston, assistant director of financial advice and planning at Principal®. "But you have to otherwise you may end up having the conversation at an inopportune time."
Tiptoeing into your aging parents' financial picture can be fraught. You're essentially reversing roles—overseeing, evaluating, and making suggestions as they did with you when you were young. "You're talking about topics that are embarrassing, challenging, scary, and oftentimes sad," Winston says. "The more matter-of-fact and the less judgmental you can be, the better."
Check out a few family finance conversation starters for help.
3. Learn more about your parents' financial picture.
Financial assistance for an aging loved one may not mean taking care of all their bills, all at once. There may be things causing them undue financial stress that you can help with. For example, maybe your parents are spending a lot on take-out meals because cooking feels overwhelming. Maybe their prescription medical expenses have increased because they're not aware of generic options. Maybe the house is in disarray because it's simply too big for them to manage.
"If you notice your parents having a hard time with one thing, it might come from a different cause," Winston says. "Those conversations can help you understand where your parents are today, what they want, and what may be needed in the future."
Tip: Use these conversation starters to help evaluate your aging parents' finances.
Do they have enough retirement income to pay monthly bills?
Do they have health insurance that provides for adequate care?
Do they have extra funds to assist with any tasks or chores they can no longer manage?
Use this retirement budget worksheet (PDF) to get started.
Financial challenges happen to all sorts of people for all sorts of reasons. Knowing some things to pay attention to with your aging parents can help.
Financial warning signs
A way to help
Your parents have enough retirement income to pay bills but keep getting past due notices.

A cosigner on bills

Autopay enrollment
Your parents have been the victim of fraud.

Alerts on new charges

An annual credit report
Your parents are falling behind with daily needs.

Grocery delivery

Cleaning or upkeep services

Physical therapy to help with strength and mobility

Dog walking or pet sitting service
Your parents are losing the ability to participate independently in activities.
Regular car-share or taxi rides
4. Regroup often to reassess.
Very often with older adults, needs can change quickly. Winston advises a six-month review, at a minimum, for any plan. "What works at the outset may not work for long in the future," she says. "It can be dramatically different within a matter of weeks sometimes."
The progression of age looks different—physically and financially—for every person. "Many people just think, Oh I'll have someone come in and help me, but they don't understand costs associated with those services," Winston says. "Acknowledging the unknown is hard, but the best you can do is look at your family's history, their current health, and financial means, and then plan for as much as you can."
Housing options for aging loved ones
| Housing option | Independence and care level | Cost |
| --- | --- | --- |
| Aging in place | Remain living in current home. Adaptations and assistance may be needed for mobility, safety, etc. | Varies depending on current living situation and adjustments needed. Home health aid fees based on need; average $4,000/month.2 |
| Living with a relative | Independence varies. Nursing service visits or physical therapy may help with care. | Varies; some insurance may help with additional needs. |
| Continuing care community (includes independent living) | Various types of retiree housing communities (independent, assisted, skilled). Scaled services and amenities like meals, social activities, and non-denominational church services are typically included. | Entrance fee typically serves as prepayment for operating costs. Monthly fees, too, plus costs scale up with services and amenities. |
| Assisted living community | Smaller residential communities. Blend some independence with some assistance. | Move-in fee plus rent and services fees; packages or flat fees typical. Cost of care averages $4,300/month.3 |
| Nursing home/skilled care | 24-hour care for residents. All services are provided; most residents generally unable to fully care for themselves. | Costs for private room average $8,821 per month, with additional services possible.4 |
---

---
5. Assess your own financial well-being.
If you do have to help your parents financially, the basics such as meals and cleaning may not make a huge dent in your budget. But sometimes your aging parents' financial needs are more serious, such as a difficulty with housing costs. If you need to contribute, you'll have to make room not just in your budget, but in your time and energy. Leaving the workforce for a time, for example, could impact your own retirement savings goals. Paying for their care may mean it's harder to balance your own income and expenses.
"There will be some things you wish you had done sooner, but you do what you can," Winston says. "It's a hit to your parents' independence to have to acknowledge they're struggling. The best thing a child can do is to be thoughtful and understanding."