Do you need a financial professional? What to consider
Discover whether a financial professional (aka financial advisor) is right for you—and how to go about finding one you trust. Or, whether a DIY approach to managing your money works for you.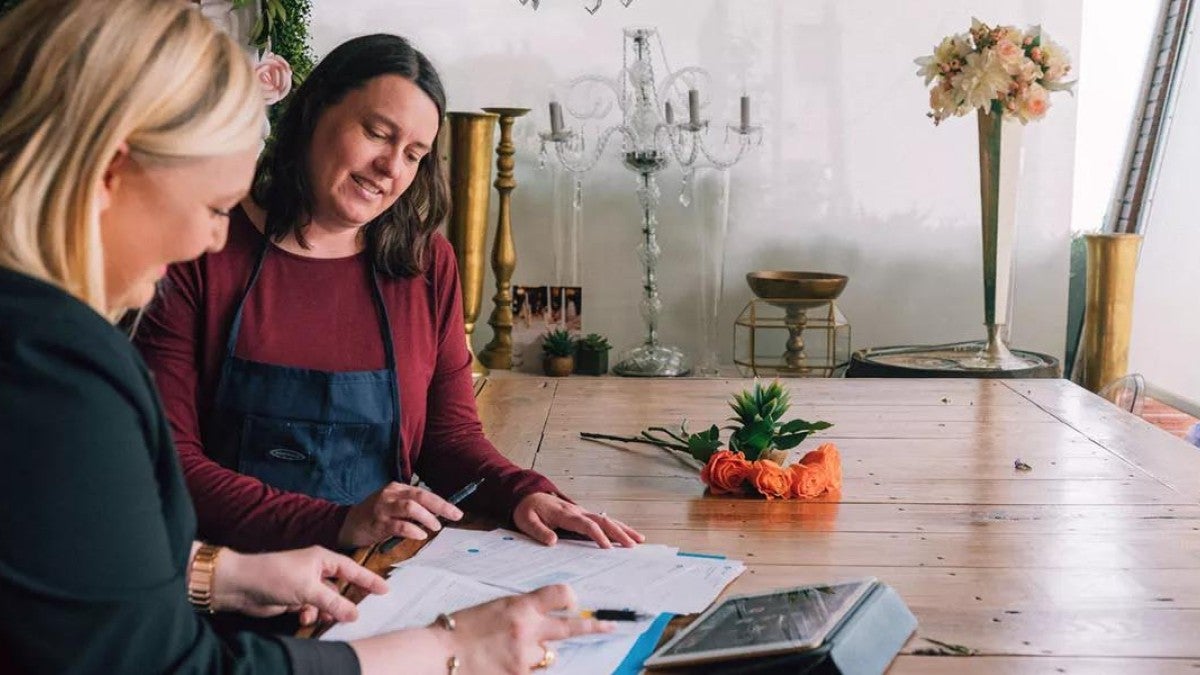 Assembling a financial plan is a key step in taking control of your short- and long-term goals. Whether you're just getting started or already have a pretty detailed plan, we have ideas to keep the money stress to a minimum.
One option is to use a financial professional (or you may know of them as financial advisors). They can help you sort out your wealth and advise on how to grow it—in ways that are worth it to you.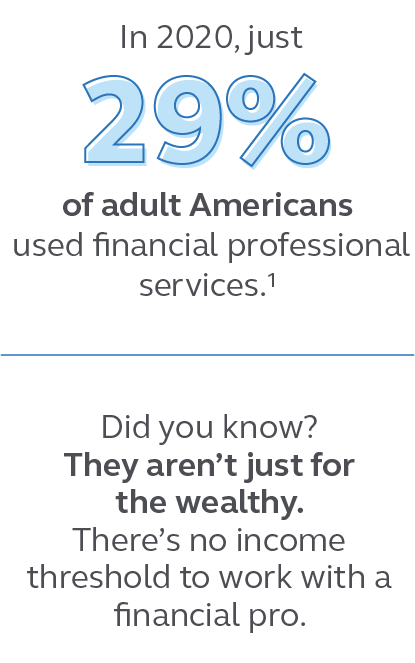 Do you need a financial professional?
"When you decide to manage your money, you're standing at a fork in the road," says Heather Winston, assistant director of financial advice and planning at Principal®. "Your options revolve around three main things: time, complexity, and resources."
You can DIY a financial plan.
But if you want personalized advice on specific actions (investing, estate planning, reducing debt), help navigating current legislation and multiple options for financial planning, or just validation from someone you trust, working with a financial planner may be right for you. They can help you:
assess your current finances,
set realistic—and achievable—goals,
build a financial strategy,
put that plan into action, and
keep you on track over time.
DIY alternatives to working with a financial professional
If your motivation is hands-off investing, you may not need to go straight to a financial professional. A managed investment account is typically overseen by a professional investment manager. There are also digital products where you provide a few inputs and the portfolio is personalized and maintained for you. You can open these types of accounts yourself.
Going for it? Here's how to find a financial professional.
The good news: You may already have access to one.
Some investment accounts (such as Principal managed accounts and SimpleInvest IRAs) offer access to financial professionals via email or phone. They can generally answer questions about your investments or provide guidance on other financial topics life throws your way. Your employer may also offer services like this, potentially through your retirement savings plan. Check with your account holder or HR department if you're unsure.
You can also ask family and friends if they're working with someone already. And don't hesitate to request a quick interview with your top candidates.
5 questions to ask when choosing a financial professional:
How long have you been doing this work? Do you value someone who's been in business a long time and has lots of experience? Or someone with recent training who's more open to new products and ideas? Think about what matters more to you.
What are your credentials? Look for the appropriate insurance licenses and securities registrations, as well as any professional designations, such as Certified Financial PlannerTM (CFP®).
What financial products can you offer me? It's important to have access to a broad range that may suit your evolving needs over time, from mutual funds (which let you invest in a pool of stocks, bonds, and more in a single transaction) to managed portfolios (where the financial professional makes decisions on your behalf).
How do you like to work with clients? Will they review your whole financial picture and build a comprehensive strategy—or just try to sell you a product? Can you commit to following their process?
What are your fees? Everything has costs. Be sure to ask about what you're paying for beyond their compensation: Do you get a regular update? Access to tools or an app? A special website?
---

---
"No matter which path you choose—doing it yourself or getting help from a financial professional—money decisions and what you focus on are unique to you," Winston says. "Your approach can always change as your life changes as well."
What's next
Ready to get started? Check with your HR contact to see if your company's retirement savings plan offers financial professional services. Or, we can help you find one near you.
If you're a Principal® SimpleInvest customer, our team of experienced financial professionals are here to provide guidance on your account, saving and spending strategies, and more. Log in to your account to chat or call 800-412-0770.
1 Statista, Share of Americans who work with a financial advisor in 2020, November 2020.
Investing involves risk, including possible loss of principal.
For more information on this or other plan investment options, log in to your account on principal.com, or call 800-547-7754.
If investment options are listed, should included following as well:
Investment and Insurance products are:
Not Insured by the FDIC or Any Federal Government Agency
Not a Deposit or Other Obligation of, or Guaranteed by Credit Union or Bank
Subject to Investment Risks, Including Possible Loss of the Principal Amount Invested
The subject matter in this communication is educational only and provided with the understanding that Principal® is not rendering legal, accounting, investment advice or tax advice. You should consult with appropriate counsel or other advisors on all matters pertaining to legal, tax, investment or accounting obligations and requirements.
Insurance products and plan administrative services provided through Principal Life Insurance Co. Securities offered through Principal Securities, Inc., 800-547-7754, member SIPC and/or independent broker-dealers. Investment advisory products offered through Principal Advised Services, LLC. Principal Life, Principal Securities, and Principal Advised Services are members of the Principal Financial Group®, Des Moines, Iowa 50392.