5 questions to help figure out if a financial professional is right for you
Discover whether a financial professional is right for you and how to find one you trust.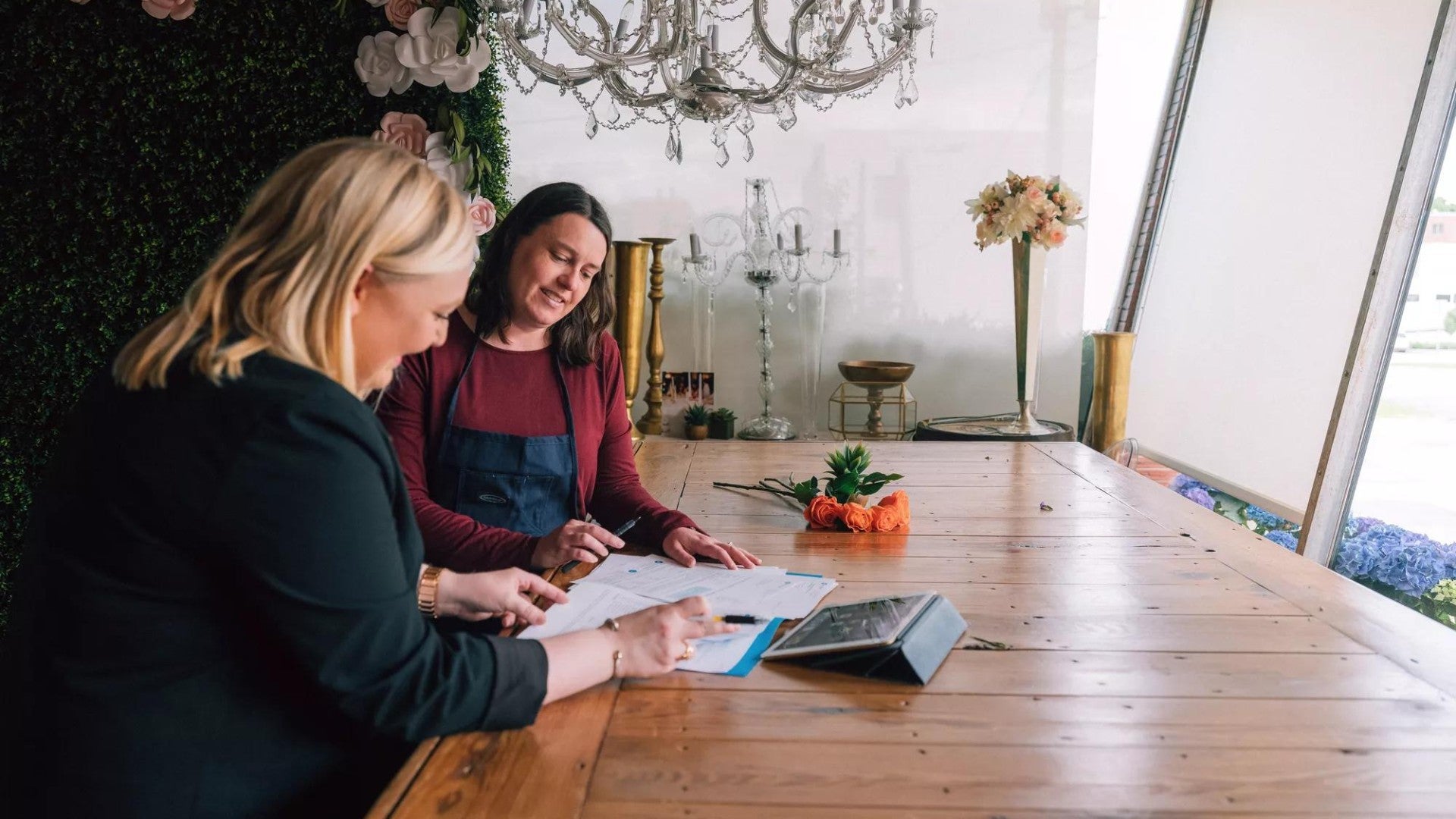 4 min read

|
If you've already begun saving money and investing for your future, do you ever question whether you're making the best decisions for your unique circumstances?
If so, you may be ready to reach out to a financial professional. They can help you make sense of your financial life and offer a sympathetic ear for the financial worries that may keep you up at night. By helping sort through dense documents and regulations, a financial professional gives you more time to spend with the people and things you love.
"If you're considering taking advantage of the insight of a financial professional," says Heather Winston, product director at Principal®, "base your decision on three main things: time, resources, and complexity. If you're challenged by any one of those, a financial professional may be right for you."
A financial professional can be incredibly helpful when it comes to:  
personalized advice on investing, estate planning, debt reduction, or other specific actions,
help navigating new legislation, or
weighing multiple outcomes for your broader financial plan.
For these reasons and more, 35% of Americans work with a financial professional.(Statista, "Share of Americans who work with a financial advisor in 2022") They can help you handle complexity as well as provide reassuring validation from someone you trust.
Here are five key questions to ask a financial professional to help determine if they're the right fit for you:
1. How long have you been doing this work?
You may value someone who's been in business a long time and has lots of experience, or you may prefer a less established financial professional who's more open to new products and ideas. By asking for their time on the job, you can also sort out how they think about the work.
2. What are your credentials?
Look for the appropriate insurance licenses and securities registrations, as well as any professional designations, such as Certified Financial PlannerTM (CFP® ). For instance, a CFP must meet minimum standards for holistic financial planning education, have at least two years of work experience, follow a clear code of ethics, and answer not only to their company but a CFP board.
3. What financial products can you offer me?
It's important to have access to a broad range of products that may suit your evolving needs over time, from mutual funds (which let you invest in a pool of stocks, bonds, and more in a single instrument) to managed portfolios (where the financial professional makes decisions on your behalf).
4. How do you like to work with clients?
Some financial professionals will review your whole financial picture and build a comprehensive strategy; others may be motivated to try to sell you a product. Some are great relationship builders, some are collaborative, and some prefer to focus on investment performance. All financial professionals have a process, so ask questions to learn what it's like and whether that process fits your needs and personality.
5. What are your fees?
Everything has costs. Be sure to ask about what you're paying for beyond their compensation: Do you get a regular update on your financial status? Access to tools or an app? A special website?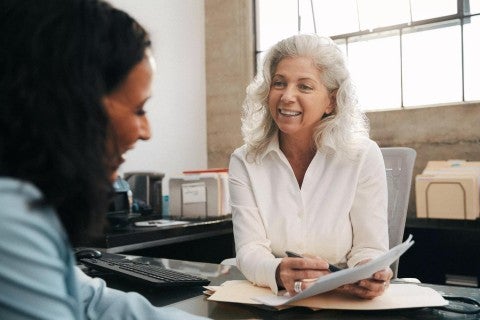 You may have access to a financial professional and not even know it.
Some investment accounts (such as Principal managed accounts and SimpleInvest IRAs) offer access to financial professionals via email or phone. They can generally answer questions about your investments or provide guidance on other financial needs that life throws your way. Your employer may also offer services like this, potentially through your retirement savings plan. Check with the firm where your account is or HR department if you're unsure.
You can also ask family and friends if they're already working with someone.
"Money decisions and what you focus on are unique to you," Winston says. "Answering all the financial questions that appear throughout a lifetime can be difficult, so don't be afraid to ask for help along the way."
What's next?
Ready to get started? Check with your HR contact to see if your company's retirement savings plan offers financial professional services. Or, we can help find one near you.
If you're a Principal® SimpleInvest customer, our team of experienced financial professionals are here to provide guidance on your account, saving and spending strategies, and more. Log in to your account to chat or call 800-412-0770.