A financial checklist to prepare your kid for college
Preparing for college costs doesn't start when your child is a senior in high school. Use this financial guide to help with what you need to know (and when you need to talk to your kids, too).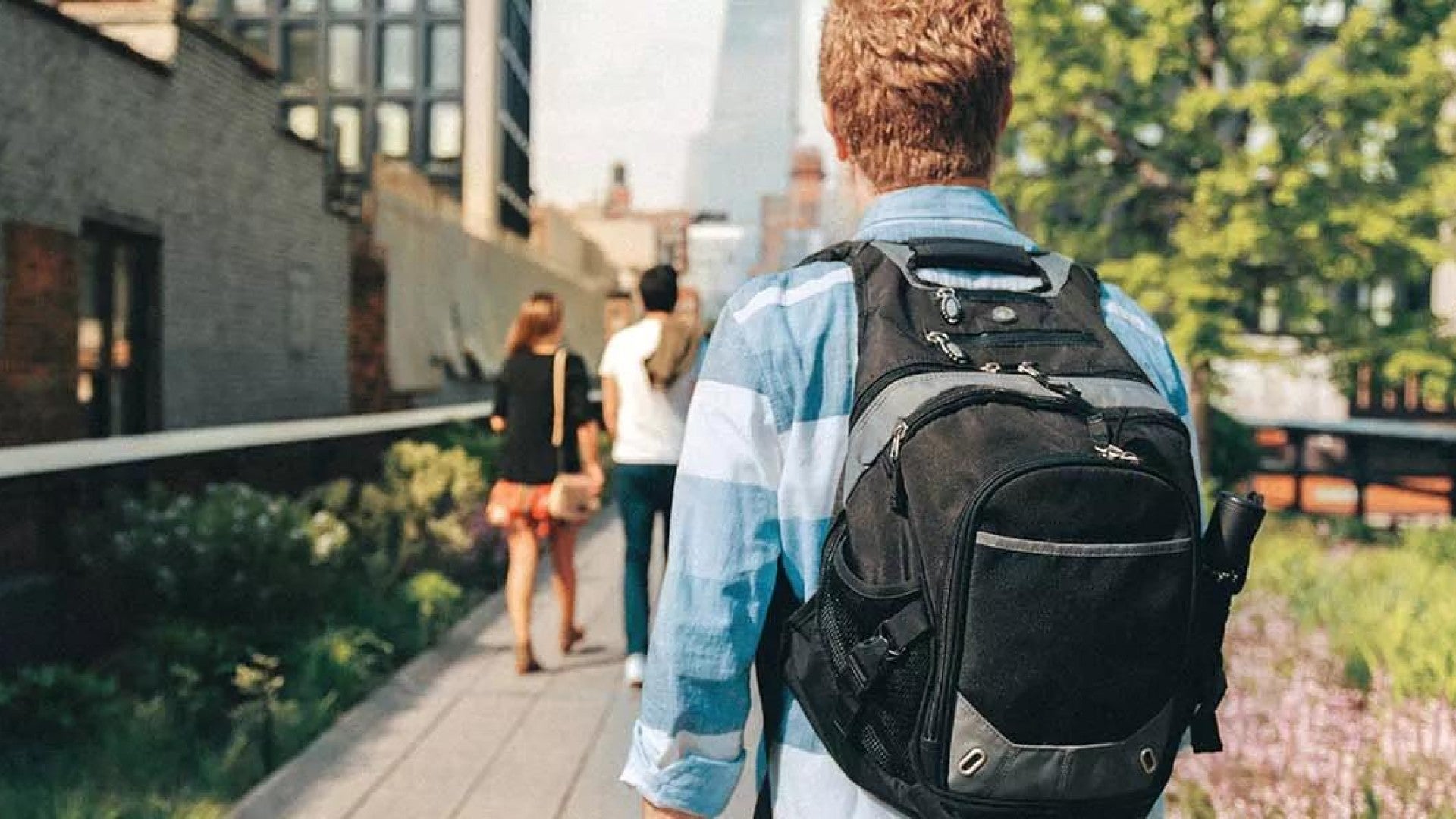 6 min read

|
Helping your kid launch financially into college or another learning program takes time (and lots of conversations).
This financial checklist for college offers ways for you to make saving and spending strategies that balance everything from your budget to your kid's goals. And the planning and prep you do with your kids doesn't start in high school, but well beforehand. "It's like trying to teach any other life skill," says Heather Winston, assistant director of financial advice and planning at Principal®. "Break the lessons up over time, repeat them, and build on them.
While we've offered some general timing tips, detours happen. Do what you can, when you can. Here's how to get started.
Ongoing: Set up and consistently add to a college savings plan.
You can start saving at any point in your child's life. Many families ebb and flow how much they put away depending on other needs and goals. "Just try to create a good habit and be consistent at whatever pace makes sense for you," Winston says.
There are a couple of different ways to save for education. Probably the best known is a 529 college savings program. These are offered by many states and some provide state tax breaks, too. Some other options include pre-paid tuition programs, Coverdell Education Savings Accounts (ESA), or a custodial Roth IRA.
Ongoing: Help your kid learn to budget and manage money.
The earlier you kickstart financial lessons with your kids the better—you don't have to wait until they're college bound. "Teaching your children about the value of money is a skill they'll have for their whole lives," Winston says.
Start with whatever tools fit into your money philosophy, from paying for chores to saving birthday gifts. By the time your child is in high school, you can dive into the "hard" costs of college, including tuition and room and board, and "soft" costs such as activity fees, tickets, and dining out.
Throughout high school: Apply for scholarships.
There are all kinds of scholarships for all kinds of students. Some are renewable, while others require a certain GPA or number of credit hours. And not all are for 4.0 students. Dig around locally and nationally, and you may find aid for a particular field or trade, first-generation students, kids of union members or veterans, state students with high test scores, or those with a family member affected by cancer.
Junior and senior year: Run a net price calculator (NPC) for colleges on your teen's list.
Training and apprenticeship programs, community college and four-year degrees: They all have a cost. Wherever your child's interests land, the last two years of high school are time to compare costs. Any school that participates in federal student aid programs is required to provide information about its cost of attendance and offer an NPC on its website. (The NPC for some schools even estimates potential merit scholarships.)
Tip: In the last year or two of high school, develop your own system to track all the deadlines related to applications, scholarships, and aid.
October 1 of senior year: Submit the FAFSA® and the CSS Profile.
Whether or not you'll qualify for federal aid, fill out a Free Application for Federal Student Aid, or FAFSA. The sooner the better; it's what you need to get your expected family contribution (EFC). And some scholarships require it. (Some good news: Retirement assets aren't counted in the formula on FAFSA.)
The CSS Profile is used by a smaller number of schools, most of them private, and it takes additional information into consideration. Generally, colleges that require you to file a CSS Profile are hard to get into and have a high cost of attendance but can also be generous with financial aid.
To learn more, visit the College Board (for the CSS Profile). You can also watch a video that explains types of federal student aid to better understand options.
Fall and spring of senior year: Dive into all college costs and student loan options.
As you help your child narrow choices, consider:
tuition and room/board, including cost increases while they're in school,
additional tuition/fees for your student's area of study,
costs to travel home for weekends or breaks,
jobs on or near campus and local internships,
credit (and tuition saved) for Advanced Placement or dual enrollment courses at a community college,
four-year degree completion date,
advanced degree needs and costs, and
the college cost versus the total cost of the degree.
Many families consider loans to pay for some or all of college. These details are important:
Spring of senior year: Find out your expected family contribution.
EFC is just a number used by a school to calculate your kid's eligibility for institutional, state, and federal student aid (loans, work study, grants), and what the amount may be, if any. It can change from year to year and is determined by a formula that considers your taxed and untaxed income, assets, and benefits (such as unemployment or Social Security). The size of your family and the number of family members who will attend college during the year are also factors.
Late spring of senior year: Clarify and compare financial award letters.
These generally arrive by April 1 and they are not standard from school to school. The College Board tool can help sort it out, and if you feel the award is in error, you can appeal to the school for help.
Before your child leaves for college: Review your disability and life insurance.
If you become too sick or have an accident that prevents you from working, adequate disability insurance can help you continue to pay college expenses. Life insurance can help your children complete an education if something unforeseen should happen to you. If you have permanent life insurance that has cash value, you may be able to take a loan against the policy to cover college costs, or even withdraw funds.
No matter your financial circumstances, preparing for when your child launches into their next steps can feel overwhelming. The better you can plan ahead, together, the more confidence you and your child can both have with their next steps.