What's in my retirement plan?
Find out where all those investment choices in your retirement plan came from. This quick story helps clear up the confusion.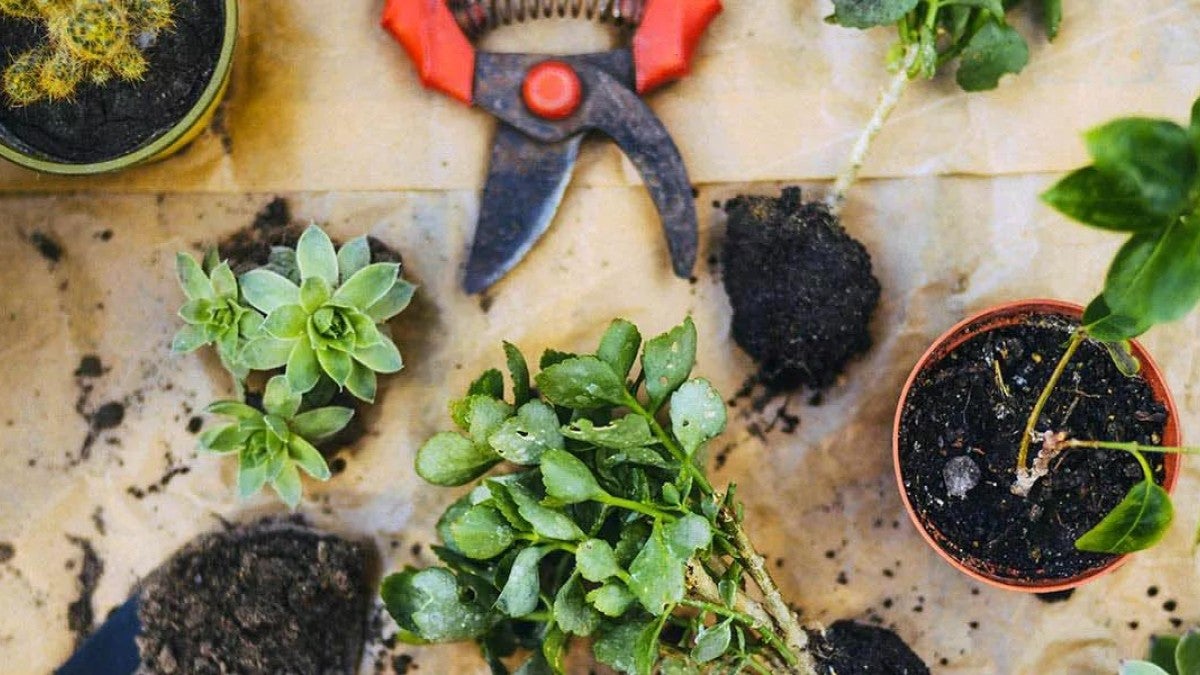 There's no single "right" way to save for retirement. Some people build their own individual retirement accounts using IRAs and Roth IRAs. Others rely on retirement plans provided through a workplace that may include 403(b)s, 401(k)s, and IRAs.
No matter how you build savings, it's important to understand investment options available. "Your plan for retirement should be designed to meet your needs and wants in the long term," Heather Winston, assistant director of financial advice and planning at Principal®, says. "But more than that, your plan for retirement is uniquely yours."
Your plan for retirement is uniquely yours."
Heather Winston, assistant director of financial advice and planning
Mapping it all out can be intimidating—but it doesn't have to be. Here's what you need to understand to build your plan for retirement.
Does my retirement plan need more than one account?
You need as many ways to save and plan for retirement as feasible to help you get to your goals. That's why you've probably heard experts advocate for diversity in savings products, which in turn can provide diversity in retirement income.
Social Security is one piece. But it may not provide enough income after you're done working to live the life you want. Adding a retirement income option, such as an annuity, can offer a guaranteed monthly income. An IRA, another saving alternative, can grow over time and help to round out your potential retirement income. (Get help figuring out the income you may need with this retirement calculator.)
How is the money in my retirement accounts invested?
Money that you save in both 401(k)s and IRAs is invested in a variety of investment options. Those investments typically represent different parts of the market, called asset classes. There are two main asset classes: fixed income and equities.
In general
Typically more stability over time
Typically more growth with more risk
What they are:
Purchasing a bond is like loaning a company (or the government) money and, in return, receiving a rate of return.
Growth engine of an investment portfolio made up of company stock shares
Made up of:
Bonds and other investments: income through regular interest payments
Short-term funds: includes CDs (typically FDIC insured unlike other investments), lower interest rates
Longer-term funds: higher interest rates but more risk, such as loan default
When you own stock, you own a little piece of a company, entitling you to a share of company profits and potentially dividends.
Important to know:
Less volatile than equity, but perhaps less growth; can lose value, including principal amount invested
More growth potential also equals more volatility and risk; can lose value, including principal amount invested
Tip: Learn more about interest rates—both earning and paying interest.
Why do we have different investment options for retirement?
Because not all investments move up (or down) in tandem, diversification matters. That may mean owning both fixed income and equity investments, domestic and international investments, big and small companies, and short- and long-term bonds. Over time, diversification may help your portfolio grow steadily without as many wild swings up or down. Put differently, diversification may smooth the ride.
Can I decide for myself what's in my retirement plan?
Depends on the account. In a 401(k) for example, the choices of investments are typically determined by the plan sponsor—or, in other words, the employer or group that sets up the retirement account. In an IRA, you get to decide the company, which purchases an IRA and the specific fund to invest in. You typically have options to delegate the ongoing management of those assets to a separate investment manager in both of those accounts, too.
So yes, you can decide for yourself what direction to go. That said, you could find it overwhelming to pick various stocks or bonds and what percentage to allocate to each for your retirement account.
What if I don't really want to spend a lot of time choosing investments?
That's OK too. In fact, many employer-sponsored plans and IRAs allow you to pick a portfolio based on a target date or by how much risk you want to take. Then you can check your accounts periodically and adjust if needed. Funds like these are typically structured in one of two ways:
A target date fund: This lets you pick a date—generally based on your age at normal retirement. The target date fund is set up to adjust the investment mix to generally become less risky as the fund get closer to the target date, which can be your retirement date.
A target risk fund: The mix of investments in these funds, in contrast, is tied to a specific risk category. Some take more risk (and use more equities) and some take less risk (with more fixed income). If your risk tolerance changes, you can change your fund, too.
Whether you want to be more active or passive in your retirement plan strategy, you can work with a financial professional, robo-advisor, or other asset manager to put together a customized investment mix tailored to your financial goals. Some online managed account options help personalize your investment mix (PDF) based on age, goals, and risk tolerance.
Next steps
Connect with your financial professional (or find one) to see if you should make any changes to your investment mix based on your goals or your current situation.
Haven't started saving for retirement yet? Talk to your employer about your retirement plan options. If you're thinking about an IRA, here are three steps to start one.
About target date funds
Target date portfolios are managed toward a particular target date, or the approximate date the investor is expected to start withdrawing money from the portfolio. As each target date portfolio approaches its target date, the investment mix becomes more conservative by increasing exposure to generally more conservative investments and reducing exposure to typically more aggressive investments. Neither the principal nor the underlying assets of target date portfolios are guaranteed at any time, including the target date. Investment risk remains at all times. Asset allocation and diversification do not ensure a profit or protect against a loss. Be sure to see the relevant prospectus or offering document for full discussion of a target date investment option including determination of when the portfolio achieves its most conservative allocation. 
Carefully consider the fund's objectives, risks, charges, and expenses. Contact your financial professional or visit principal.com for a prospectus, or summary prospectus if available, containing this and other information. Please read it carefully before investing.
Important information
Investing involves risk, including possible loss of principal.
Asset allocation and diversification does not ensure a profit or protect against a loss. Additionally, there is no guarantee this investment option will provide adequate income at or through retirement. Equity investment options involve greater risk, including heightened volatility, than fixed-income investment options. Fixed-income investments are subject to interest rate risk; as interest rates rise their value will decline. International and global investing involves greater risks such as currency fluctuations, political/social instability and differing accounting standards. These risks are magnified in emerging markets. Small and mid-cap stocks may have additional risks including greater price volatility.
There is no guarantee that a target date investment will provide adequate income at or through retirement. Participants may also choose a portfolio with a target date that does not match the intended retirement date. Compare the different portfolios to see how the mix of investments might shift.
Investment and insurance products are:
Not insured by the FDIC or any federal government agency
Not a deposit or other obligation of, or guaranteed by credit union or bank
Subject to investment risks, including possible loss of the principal amount invested
Investment advisory products offered through Principal Advised Services, LLC. Principal Advised Services is a member of the Principal Financial Group®, Des Moines, IA 50392.
The subject matter in this communication is educational only and provided with the understanding that Principal® is not rendering legal, accounting, investment advice or tax advice. You should consult with appropriate counsel or other financial professionals on all matters pertaining to legal, tax, investment or accounting obligations and requirements.
Insurance products and plan administrative services provided through Principal Life Insurance Co. Securities offered through Principal Securities, Inc., 800-547-7754, member SIPC and/or independent broker-dealers. Principal Life, and Principal Securities are members of the Principal Financial Group®, Des Moines, Iowa 50392. Certain investment options and contract riders may not be available in all states or U.S. commonwealths.