Yes, you can combine your 401(k) accounts. Here's how to do it.
Multiple retirement accounts may mean multiple investment decisions, statements, fees, emails, and more. Learn how to combine accounts to make it easier to manage your retirement savings.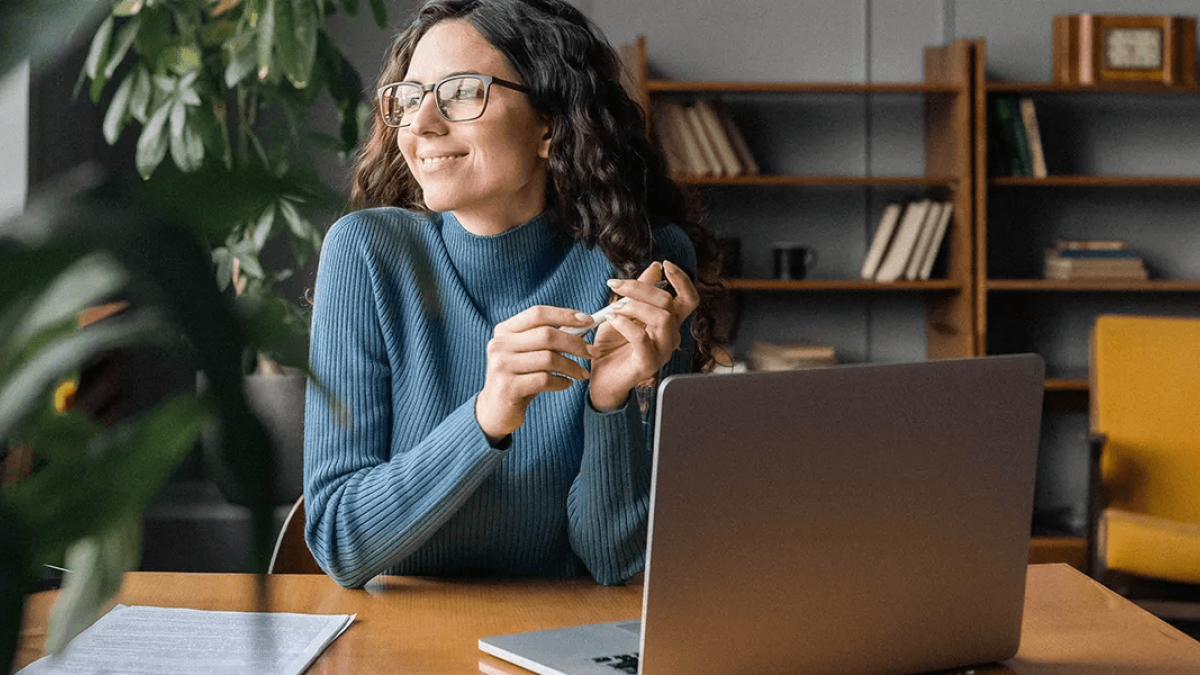 If you're like a lot of people, you've probably had a few jobs over the years. That means you probably also have (at least) a few different retirement accounts.
Multiple retirement accounts may mean multiple investment decisions, statements, fees, emails, and logins. And it can make it tough, overall, to manage your retirement savings.
Some people even lose track of old retirement accounts altogether. This can happen more easily than you'd think—especially if you forgot to change your address on an account if you moved. (Who remembers to update their address with all their past employers?)
In most cases, you don't have to leave those accounts with your former employers. Instead, you may be able to combine them into a single retirement account.
How to consolidate your retirement accounts
There are two ways you can combine your accounts.1
1. Do it yourself.
You can usually roll over retirement accounts online or by phone with a provider of your choice (including Principal®) if you want to do it yourself. You may need to track down paperwork from former employers.
2. Work with a financial professional.
A financial professional can help take care of some of the legwork by helping you track down your accounts, work with you on paperwork to move your accounts, and choose your investments.
Don't have a financial professional? Connect with one through Principal at 800-247-8000, ext. 2251, who can help you make the best decision for your situation. 
What are your rollover options?
Rollover an old 401(k) to an IRA.
Rollover an old 401(k) to your current employer's 401(k)—if the plan accepts incoming rollovers.
Move an IRA to a 401(k) plan—if it accepts incoming rollovers.
Combine multiple IRAs into one IRA.
Should you combine your retirement accounts?
Combining your accounts may offer you several advantages. Here are seven reasons why one account may be easier to manage.
1. Manage your investments.
Investing in a mix of options like stocks, bonds, mutual funds, etc. (known as diversification) may help you manage risk while still working toward your goals. You'll get a clearer picture of your "total" mix when you consolidate accounts.
2. Rebalance your investments.
Over time, some investment returns may fluctuate more than others. After a while, your mix of investments isn't the same as when you started. You could be taking on more risk (or less) than you originally intended. Rebalancing resets your investments so they're back in line with your original mix. And the fewer accounts you have, the easier it may be to rebalance once a year.
3. See your overall returns.
Each of your accounts has a different rate of return (the gain or loss from your investments). Calculating your total rate of return across all accounts can be complicated. But if your assets are in one account, you have a single, easier-to-understand number.
4. Minimize fees.
Most retirement accounts have annual fees. The fewer accounts you have, the less you may pay in annual maintenance fees.
5. Keep your account up to date.
If you need to change your address or update your beneficiaries, for instance, it's less hassle when you're managing one account.
6. Plan for taxes.
Using a tax-efficient investing strategy can be complicated when working with multiple accounts. One account may be easier.
7. Calculate required minimum distributions (RMDs).
After you reach age 73,2 the IRS requires you to take some of your retirement savings each year from qualified retirement accounts like 401(k)s, 403(b)s, and most IRAs. You're required to take a minimum amount from your account every year, although you can choose to take out more if you want. While most financial institutions calculate your RMD for you, you're ultimately responsible for withdrawing the correct amount. One account vs. multiple accounts can make that easier. Withdrawing less than your RMD, or missing the deadline, can lead to a tax penalty of up to 50% of the amount you were supposed to withdraw.
Want to learn more about IRAs?
When you may not want to combine retirement accounts
In some situations, you may not want to (or be able to) consolidate all of your retirement accounts. Here are three instances.
1. You have pre-tax and after-tax accounts.
You generally can't combine pre- and after-tax accounts without tax consequences. For example, rolling a 401(k) into your Roth IRA will generally be treated as taxable in the year of the conversion.
2. You want to contribute more money than an IRA allows.
Roth and traditional IRAs have lower annual contribution limits than most 401(k) or 403(b) plans.
3. You have less-expensive investment options.
Employer-sponsored retirement plans may offer less expensive investment options than what's available in an IRA.
1You may want to talk to your tax advisor before proceeding so you understand any tax impact of consolidating your retirement accounts.
2For qualified retirement plans, like 401(k)s, if you are still working at age 73, you generally don't have to start receiving RMDs until April 1 following the year you separate service (retire). As long as you don't own more than 5% of the business sponsoring the plan.
Investment and insurance products are:
•    Not insured by the FDIC or any Federal Government Agency
•    Not a deposit or other obligation of, or guaranteed by any Credit Union or Bank
•    Subject to investment risks, including possible loss of the principal amount invested
Investing involves risk, including possible loss of principal.
Asset allocation and diversification do not ensure a profit or protect against loss.
The subject matter in this communication is educational only and provided with the understanding that Principal® is not rendering legal, accounting, investment, or tax advice. You should consult with appropriate counsel, financial professionals, or other advisors on all matters pertaining to legal, tax, investment, or accounting obligations and requirements.
You should consider the differences in investment options and risks, fees and expenses, tax implications, services, and penalty-free withdrawals for your various options. There may be other factors to consider due to your specific needs and situation. You may wish to consult your tax advisor or legal counsel.
Insurance products and plan administrative services provided through Principal Life Insurance Company®. Securities offered through Principal Securities, Inc., member SIPC and/or independent broker/dealers. Referenced companies are members of Principal Financial Group®, Des Moines, IA 50392.