What is an OCIO?
In today's complex investment environment, an outsourced chief investment officer (OCIO) can take on the fiduciary responsibility for your organization's investment portfolio—managing assets, navigating market volatility, and optimizing portfolio performance to help reach your desired goals. An OCIO lets you delegate investment decisions efficiently, enhances governance, and saves you time so you can attend to other priorities.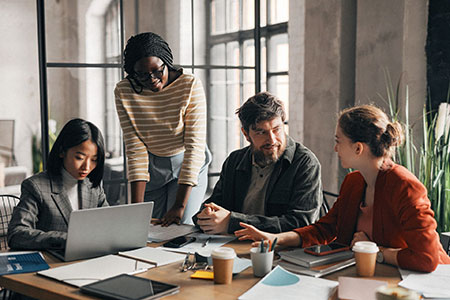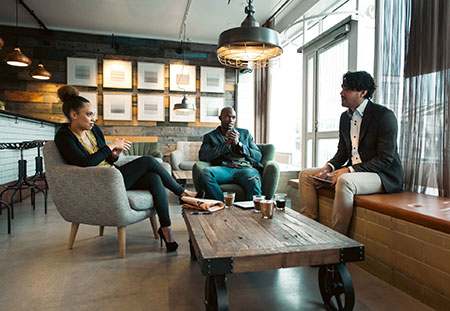 Your trusted fiduciary
As a discretionary trustee or investment manager, our OCIO solutions team takes on the highest level of fiduciary responsibility available in investment management. That level of responsibility requires your trust, something we strive to earn and value above all else. That's why our dedicated and experienced team will work with you to develop a fully customized investment strategy that delivers confidence.
Strategic investment management
Striving to reach your investment goals—even in the face of market turbulence—is dependent on knowing your objectives. We take the time up front to identify and understand your higher-level strategy and assets before putting plans in motion.
Competitively priced portfolios
We build in efficiencies—both operationally and from an investment selection standpoint—that help keep our portfolios cost-competitive and drive down your overall costs without compromise to goals or performance. Plus, we provide full fee transparency with no out-of-scope billing.
All-inclusive single rate fee structure
Manage underlying investment expense ratios
Cost-effective collective investment trust investment options
Competitive liability-driven investing (LDI) solutions
Custom-built investment solutions
You should never settle for a solution that "mostly fits." With one of the largest breadth of services in the industry, OCIO solutions can customize and combine your OCIO services with other tailored services from Principal® to give you an investment package that can check the boxes.
Actuarial consulting
Administrative services
Risk management
Asset management
Investment management
Pension plan termination strategy
Pension risk transfer
Trust and custody services
Let Principal® support you across these areas of investment
OCIO services built for you
We've worked with clients from all areas and develop custom portfolios to help meet each client's goals, cash flows, risk budgets, and return objectives. Whether it's a defined benefit retirement plan, endowment, foundation, corporate reserve, or rabbi trust, we'll collaborate with you to determine an appropriate course of action while supporting your individual values and goals.
Asset and liability studies

Custodial services

Discretionary investment management oversight

Disbursement processing

Integration of ESG considerations

Investment manager search, selection, and monitoring
Investment policy design and ongoing maintenance

Online portfolio access

Portfolio and cashflow modeling

Quarterly performance reporting

Service benchmarking

Access to our Dynamic Pension Glidepath® approach
Diversified investment experience
Tackling complex investment needs requires a seasoned team of professionals. Our OCIO solutions team has a 30+ year track record of handling a broad range of complex investment needs and creating customized asset allocations. And as the investment manager, we will assume responsibility for the entire investment process.
Top 20 provider of U.S. outsourced assets with nearly $30B AUM2
Team consisting of 60+ investment professionals serving nearly 700 clients3
Efficient, flexible service through an open-architecture approach
Experience managing client mandates with specific ESG requirements
Connect with a representative
Our team is ready to discuss your investment goals and determine an appropriate course of action.
---
1Based on number of plans, PLANSPONSOR DB Administration survey, May 2021 - Principal Life Insurance Company®.
2Pensions and Investments, CIO Outsourcing special report, July 2022.
3As of December 31, 2021. Other asset management entities of Principal Financial Group® includes Principal Bank®, assets managed by segments of the insurance company and sub-advised assets within the Retirement and Income Solutions (RIS) segment.
OCIO solutions and LDI solutions are provided by Investment Solutions, an advisory team within Principal Asset ManagementSM. Principal Asset Management leads global asset management at Principal®.
Custody and trust services are provided by Principal Bank®, Member FDIC, and/or Principal Trust Company®.  These services are provided under the trade name Principal® Custody Solutions. Principal Trust Company is a trade name of Delaware Charter Guarantee & Trust Company.
When Principal Custody Solutions is providing investment management services, Principal Custody Solutions serves as the investment manager or discretionary trustee but leverages the investment expertise of OCIO Solutions.  Customers may also contract directly with OCIO Solutions for investment management services.  In those instances, Principal Custody Solutions serves solely in a custodial or trustee capacity.  Please refer to your underlying service agreements for details.
Principal Global Investors, LLC is registered with the U.S. Commodity Futures Trading Commission (CFTC) as a commodity trading advisor (CTA), a commodity pool operator (CPO) and is a member of the National Futures Association (NFA). Principal Global Investors advises qualified eligible persons (QEPs) under CFTC Regulation 4.7. Principal Asset ManagementSM is a trade name of Principal Global Investors, LLC.
Insurance products and plan administrative services provided through Principal Life Insurance Company®.
Principal Life Insurance Company, Principal Global Investors®, Principal Bank, and Principal Trust Company are members of the Principal Financial Group®, Des Moines, Iowa 50392.
Principal®, Principal Financial Group®, Principal Asset ManagementSM, and Principal and the logomark design are registered trademarks of Principal Financial Services, Inc., a Principal Financial Group company, in the United States and are trademarks and services marks of Principal Financial Services, Inc., in various countries around the world.
Investment and Insurance Products are:
Not Insured by the FDIC or Any Federal Government Agency
Not a Deposit or Other Obligation of, or Guaranteed by Principal Bank Affiliate
Subject to Investment Risks, Including Possible Loss of the Principal Amount Invested