Measuring women's financial health
A new report, sponsored by Principal Foundation and conducted by the Financial Health Network, digs into the causes of and possible solutions to women's financial insecurity.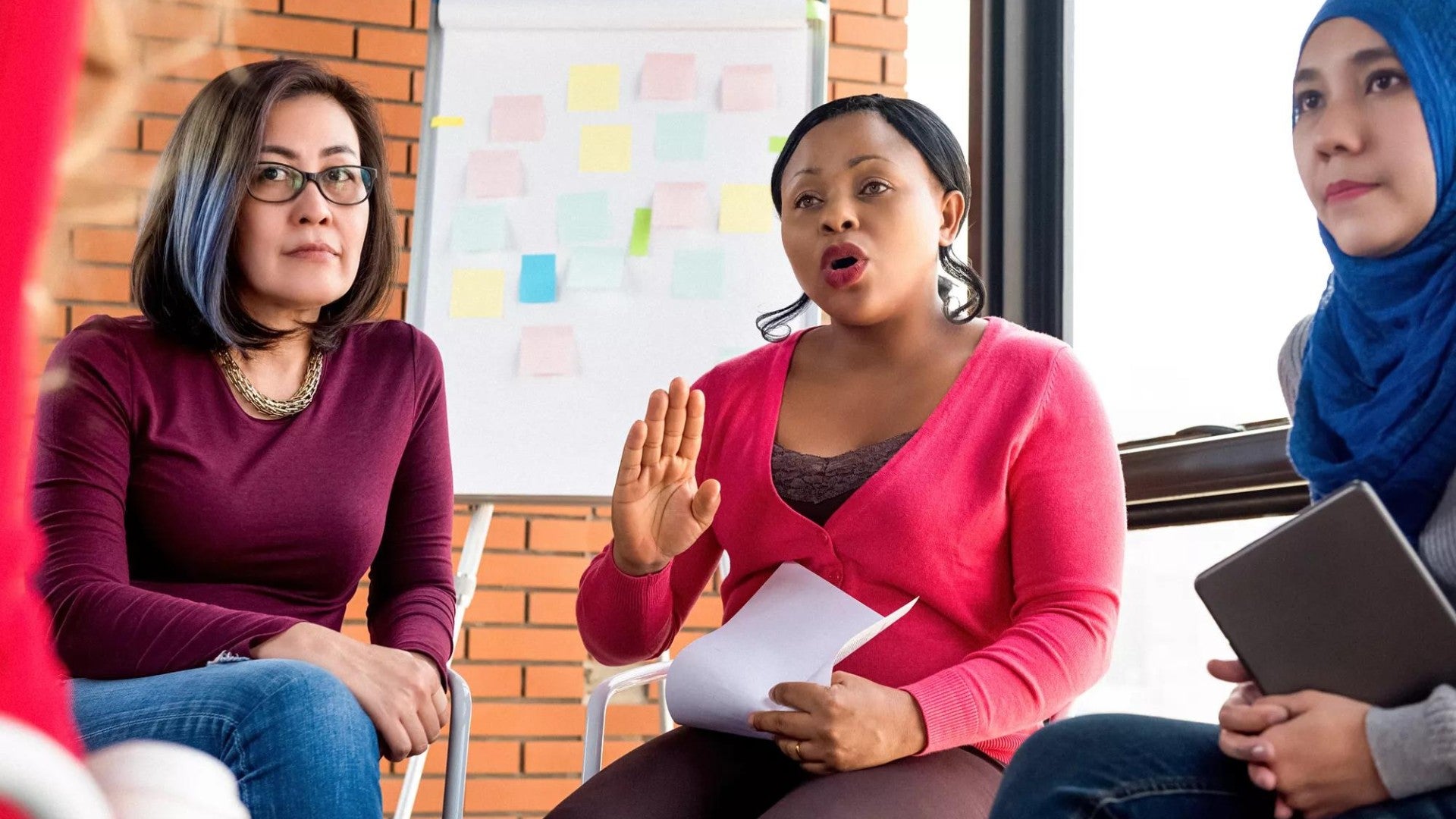 3 min read

|
Why do women face worse outcomes than men on every measure of financial health, from spending to saving, borrowing, and planning? The Gender Gap in Financial Health report, funded by Principal® Foundation and conducted by the Financial Health Network, offers insights into issues, barriers, and policy implications affecting financial inequity for women, and particularly women of color.
The financial hurdles women face
Researchers surveyed 3,000 men and women and conducted smaller-group conversations with focus groups. They addressed four financial health barriers women face:
income disparities and discrimination,
limited support for care,
burdensome debt, and
insufficient retirement savings.
What researchers discovered was that existing inequities grew for women, both married and single, during the pandemic and became even greater for women of color. The report found that those financial security inequities are harder to address due to existing structural disparities and bias, too.
For example, women provide care for adults or children more often than men; that leads to reduced opportunities for jobs and income. Seven out of 10 women with children under age 18 have had to adjust their earning ability, working fewer hours or switching to less-demanding jobs.
Key findings:
Women report worse outcomes than men on every measure of financial health: spending, savings, borrowing, and planning.
Women are more likely than men to report that their financial situations worsened during the pandemic.
Women of color are less financially secure: Only 11% of Black women and 7% of Latina women are considered financially healthy, compared to 25% of white women.
Women who are married or living with a partner (24%) are more likely to be financially healthy than women who are not married (13%).
More than half of all women—57%—face harassment or discrimination at work, and harassed women are more likely to be financially vulnerable. When it comes to debt, more than half of Black women and 39% of white women describe it as unmanageable. Debt, in turn, causes women to delay financial milestones such as saving for retirement that may improve financial security. More than one-third of non-retired women ages 50–64 have no retirement savings.
'A clear opportunity to do better by women'
The research details policy changes to affect change, including addressing the wage gap, a robust care infrastructure, an inventive approach to retirement savings, and the easing of debt burdens for higher education. It also offers ideas for innovations to financial systems and policies that may help, too.
"While women show tremendous resilience and hope for the future, these findings illuminate the depth of the gender gap between men and women and the detriment to women's long-term financial health," says Jo Christine Miles, director of the Principal Foundation. "We have a clear opportunity to do better by women, especially women of color, as our nation continues to build out from the pandemic."
The Financial Health Network report focused on the lives of women in the United States. Additional research, including the Global Financial Inclusion Index (GFII) that Principal Financial Group is releasing in September 2022, promises to provide a global lens on the issue of financial security. Completed in collaboration with the Centre for Economic and Business Research, GFII will measure the degree to which people have access to useful and affordable financial products and services that meet their needs—inspiring action from policymakers, activist, and companies alike.