How to create a home-buying budget you can live with
Budgeting for a home includes more than just a mortgage payment.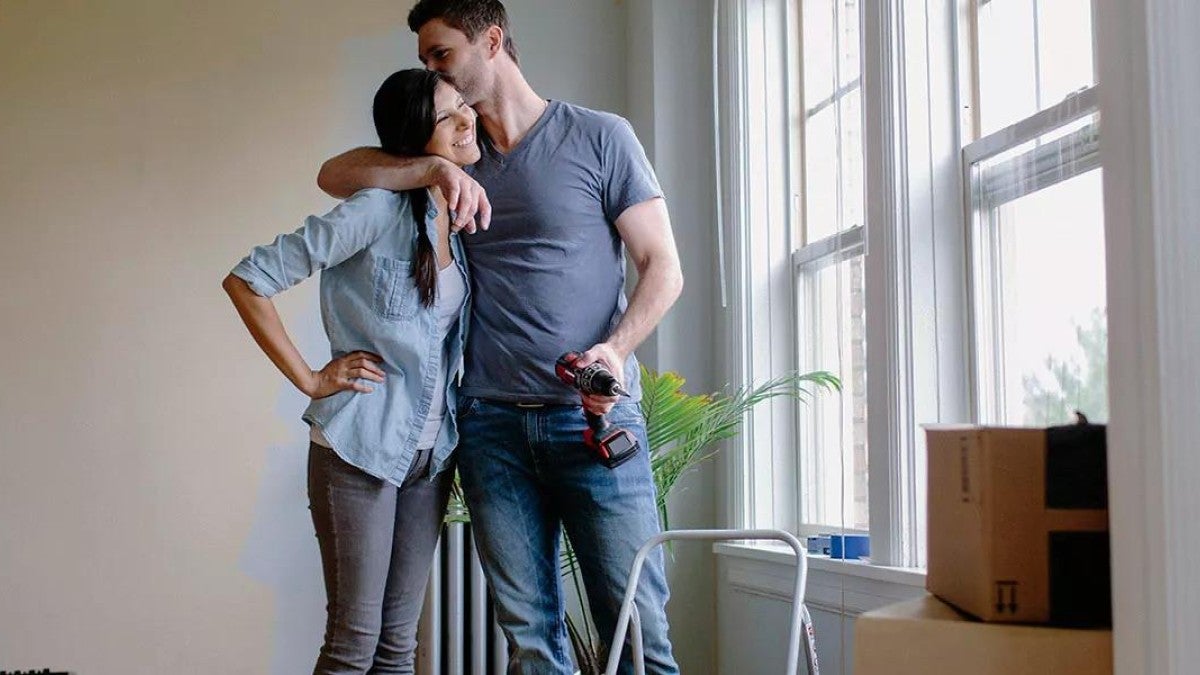 About two-thirds of all Americans own their homes.1 That's a lot of people who've figured out not just how many bedrooms they wanted, but how many bedrooms their budgets could afford.
What should your home budget include? Use this guide to help you set (and stay within) it.
1. The home expense: Interest rate
The guideline: Keep it as low as possible (higher credit score = lower interest rate).
The background: Even a small change in interest rates can change what a home loan "costs" every month. And timing right now is on your side.
"Interest rates have never been lower," says Stanley Poorman, a financial professional with Principal®. "You might be able to purchase a little more expensive home because you have a lower interest rate."
Interest rate comparison2
| Loan total | Interest rate | Monthly payment | Total interest paid |
| --- | --- | --- | --- |
| $250,000 (30 years) | 2.75% | $1,020.60 | $117,417.06 |
|   | 3% | $1,054.01 | $129,443.63 |
|   | 3.25% | $1,088.02 | $141,685.69 |
For illustrative purposes only.
2. The home expense: Down payment
The guideline: It depends. The 20% standard recommendation may help you dodge paying private mortgage insurance (PMI)—typically from 0.5-1% of the loan—but it comes with trade-offs. That's why a smaller down payment might be worth considering.
The background: "Twenty percent is a lot of money and might be out of reach for some," Poorman says. "And you don't want to deplete your cash reserves to achieve a certain down payment just to avoid PMI. It's a balance to strike."
Down payment comparison3
|   | Loan No. 1 | Loan No. 2 | Loan No. 3 |
| --- | --- | --- | --- |
| Home price | $250,000 | $250,000 | $250,000 |
| Down payment | 5% | 10% | 20% |
| Loan total | $237,500 | $225,000 | $200,000 |
| Interest rate | 3% | 3% | 3% |
| Monthly PMI (1%) | $198 | $188 | $0 |
| Monthly payment (loan plus PMI) | $1,470 | $1,407 | $843 |
For illustrative purposes only.
No matter how much you put down, your monthly payments help build your equity in what's likely to be the biggest asset you have in your lifetime—your home.
"Home ownership is one of the ways you may build wealth," Poorman says. "Your home should appreciate and build value for you."
3. The expense: Monthly payment
The guideline: Keep it at or under 28-30% of your income.4
The background: The standard recommendation is to spend no more than one-third of your income (or, conversely, a mortgage that's about three times your income). That total includes principal, interest, taxes, and insurance. Poorman considers that number a healthy budget, potentially enabling you to meet other financial goals. (Include costs such as an origination fee and title work in the total cost of a mortgage, if applicable.)
Think of it this way, Poorman says. "If you're currently renting and comfortable with your budget and find a mortgage that's at or below what you pay in rent, that's a good comparison," he says. "If you exceed that 30% by too much, you're house rich, but that's about it."
4. The home expense: Maintenance and fees
The guideline: 1-2% of your home's value for maintenance5 (separate from emergency savings); homeowner's fees if applicable; save in a separate savings account, if possible.
The background: From a roof leak to new cabinet hardware, most home repairs and upgrades land solely in your financial lap as a homeowner. "Most people never budget for maintenance costs," Poorman says.
Some home buyers purchase home warranties to help guard against unexpected maintenance in the first year or two of ownership. And always get an inspection, even if you can't include it as part of the purchase contingency. "It helps you learn what to watch for, like how old the roof is," Poorman says. "It's typically just several hundred dollars, and so many good things can come from an inspection."
5. The home expense: Insurance
The guideline: varies; bundling with other insurance can sometimes cut costs.
The background: If you don't have it, think about life and disability along with homeowners insurance. All three may help protect your biggest asset (your home) in different ways. The first two are in case you couldn't work or be there for your family, the latter guards against unforeseen accidents or disasters.
6. The home expense: The unexpected
The guideline: Imagine your life today, and in the near- and long-term, too.
Is your job stable, or will you relocate (or switch careers) soon? Will your family grow, or will kids move out in a few years? All those near-term changes can affect your financial plans not just for your house, but your future.
Is your financial house in order? Start by making a plan:
1https://www.census.gov/housing/hvs/index.html, https://www.census.gov/housing/hvs/files/qtr121/hown121.jpg
2https://www.bankrate.com/calculators/mortgages/how-much-money-can-i-borrow.aspx
3https://www.bankrate.com/calculators/mortgages/how-much-money-can-i-borrow.aspx
4https://www.investopedia.com/terms/t/twenty-eight-thirty-six-rule.asp
5https://www.realtor.com/advice/home-improvement/how-much-should-you-budget-for-home-maintenance-and-repairs/
The subject matter in this communication is educational only and provided with the understanding that Principal® is not rendering legal, accounting, investment advice or tax advice. You should consult with appropriate counsel or other financial professionals on all matters pertaining to legal, tax, investment or accounting obligations and requirements.
Insurance products and plan administrative services provided through Principal Life Insurance Co. Securities offered through Principal Securities, Inc., 800-547-7754, member SIPC and/or independent broker-dealers. Investment advisory products offered through Principal Advised Services, LLC. Principal Life, Principal Securities, and Principal Advised Services are members of the Principal Financial Group®, Des Moines, Iowa 50392.