Getting Ready
Questions to ask before your annual renewal
As you evaluate your employee benefits now and for the future, reviewing these points can help smooth out the process—so you can build a benefits package you and your employees feel confident in.
Are your employees taking advantage of free or discounted services?1

Help employees live their best lives—financially, mentally, and physically—by promoting discounts and services available through Principal® group benefits.




Emotional health support line. Employees with group insurance have access to this service to get help when they're feeling overwhelmed or need support.


Employee assistance program (EAP).2 Employees with group disability insurance have access to an EAP to help them with life's everyday—and not so everyday—challenges.


Legal documents and travel assistance. Employees with group life insurance have access to create simple legal documents online, and also have access to travel assistance.


Discounted services. Employees and their dependents receive discounts on laser vision correction and hearing aids. These discounts are not insurance.
Have you made staffing changes?

Review your employee base. New hires, retirements, and shifts in the average age of your workforce may call for some benefit adjustments. And shifting full-time employees to part-time may mean they're no longer eligible for benefits.
Who pays the insurance premium?

You can offer a combination of employer-paid and employee-paid (voluntary) coverage. If budget is tight, employees could pick up the entire cost of the premium with voluntary group benefits.
Is employee salary information up to date?

Renewal is a good time to update employees' salaries. This will ensure records are accurate if an employee makes a claim.
Anticipating a merger or acquisition?

Even if the change is well into the future, you may want to plan now to potentially adjust your benefits.
Did you know employees can easily increase life insurance every year?

When you offer Principal voluntary term life insurance, employees can increase their coverage every year during enrollment—without having to answer health questions or make a medical appointment.3
Build a comprehensive benefits package.
Do you have the ease of managing your group insurance in one place? Principal offers these group benefits—and our multi-product discount may save you and your employees money.
Disability insurance
Short-term and long-term disability insurance replace a portion of an employee's income if they're too sick or hurt to work.
Dental insurance
It's simple to customize dental insurance based on your and your employees' needs. Plus, our large network means employees have a variety of dentists to choose from.
Critical illness insurance4
Employees diagnosed with a specific critical illness receive a lump-sum cash benefit to help alleviate financial worries during a serious illness.
Life insurance
Life insurance helps employees protect their loved ones in the event of their death. And you can choose to pay for all, part, or none of the premium.
Vision insurance
Vision insurance covers services like exams, prescription glasses, and contacts. Employees have access to an established network of providers.
Accident insurance
Accident insurance provides a lump-sum cash benefit directly to an employee after having a covered injury—regardless of other coverages or expenses.
Value of offering employee benefits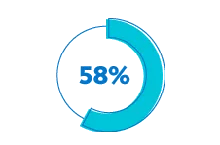 58% of business owners say employee benefits help improve workforce productivity.5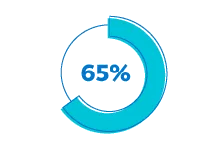 65% of business owners say employee benefits improve retention.5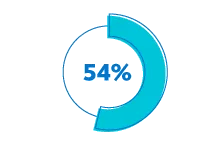 54% of employees are placing a higher value on insurance benefits now than they did before the pandemic.6
Manage your benefits.
It's easy to manage your benefits online—review benefits, update employee information, and view/pay your bill.
We're here to help.
For assistance contact your Principal representative or group benefits broker.
Don't work with a broker?
1 The discounts and services are not part of the insurance contract and may be changed or discontinued at any time. Principal is not liable for products and services provided by third parties. Not all services are available to group policies issued in New York.
2 Not available with self-funded coverage.
3 Up to maximum issue amounts.
4 Specified disease insurance in New York.
5 The 2021 Principal Business Owner Insights survey is based on 1,011 online interviews conducted in January 2021 by Dynata.
6 LIMRA 2020, How Are Employers Adapting Workplace Benefits Under COVID-19?
ACCIDENT AND CRITICAL ILLNESS INSURANCE PROVIDE LIMITED BENEFITS.
This summary is not an insurance contract or a complete statement of the rights, benefits, limitations, and exclusions of the coverage. For cost and coverage details, contact your Principal® representative. Insurance products issued by Principal Life Insurance Company®, a member of the Principal Financial Group®, Des Moines, IA 50392. 
2032161-022022