What should you do when there's market volatility?
A market dip may cause stress and worry. These investing tips can help you focus less on the news and more on your financial goals.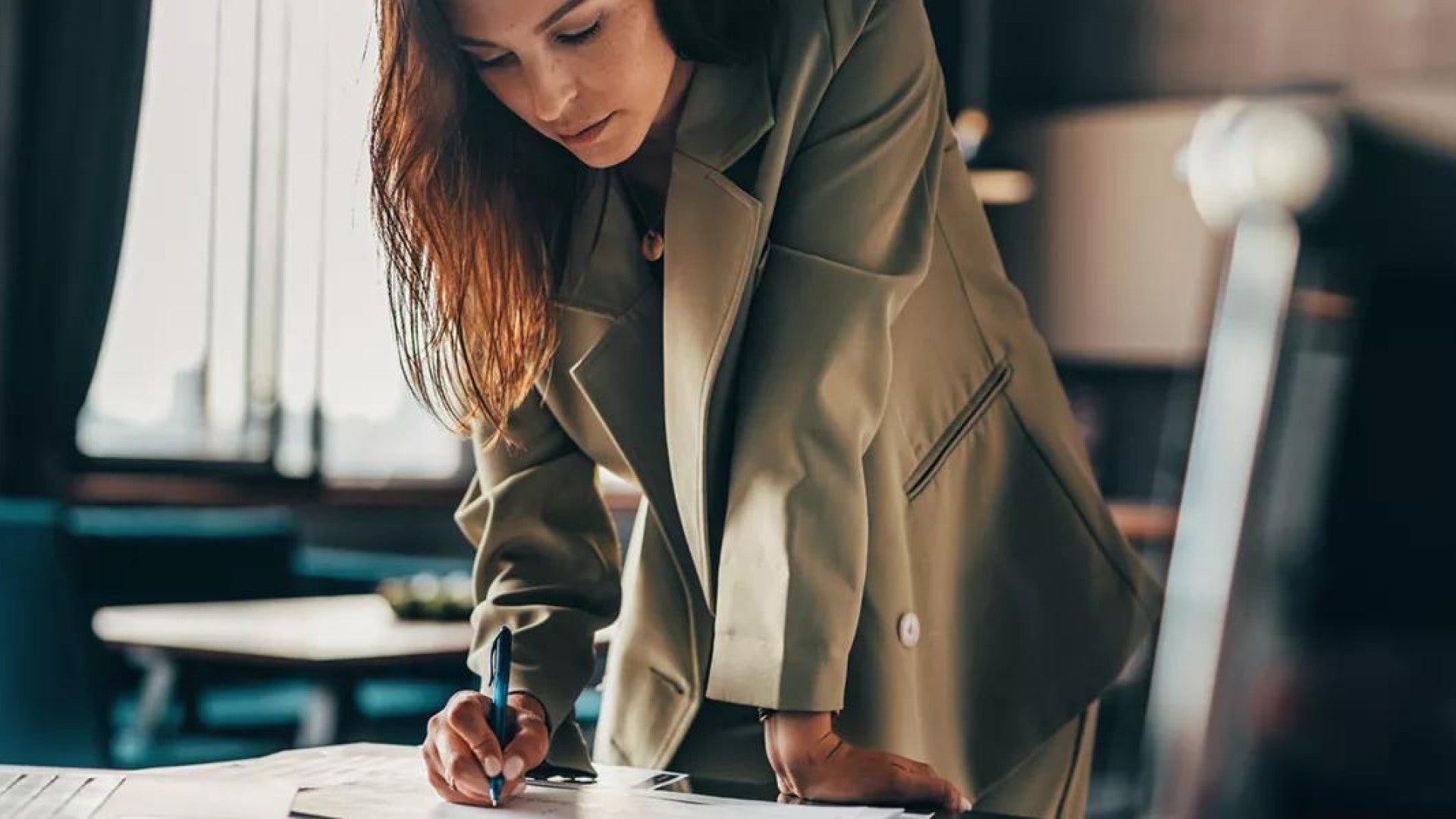 4 min read

|
Markets move in cycles; sometimes they're up, sometimes they're down.
But periodically those cycles quicken, with sharp, momentary declines that grab headlines and cause you to worry—or even question your savings strategies. "You can't control market volatility," says Stanley Poorman, a financial professional with Principal®. "What can feel like a big moment at the time, over the long term, may be remembered as just a blip on the radar screen. It's better to spend your mental energy on factors you can control."
"What can feel like a big moment at the time, over the long term, may be remembered as just a blip on the radar screen."
Stanley Poorman, financial professional
These investing tips are those things you can control—to help ease your worries, understand how to manage market volatility, and protect your retirement savings.
Understand the stock market, just a little.
In the last 150 years in the United States, market downturns have accompanied all sorts of events, from wars to pandemics. But even the worst market declines have generally been followed by a significant recovery. For example, in 2020, just over 25 weeks after initial COVID-19-related market drops, stocks had recovered to pre-COVID peak levels.1
Jumping out of the market when it goes down can create a tough scenario: When will you know to get back in? When market volatility makes the news, this adage can help: It's never about timing the market. It's more about time in the market.
Case study: Timing the market
Here's a case study of what happened during 2008 and 2009 that looks how timing the market could impact your retirement savings.
In January 1, 2008, you have $100,000 invested in the market; at year's end your balance is $64,388.2
You withdraw your $64,388 and put it into a certificate of deposit (CD) with a guaranteed interest of 2% for the next five years. During that time, your balance increases to $71,090.
If you had left your money in the market, based on S&P Index returns at that time, you would have had $123,862 after five years, or $52,772 more.
Putting money in a CD vs. staying in the market (2008 to 2013)3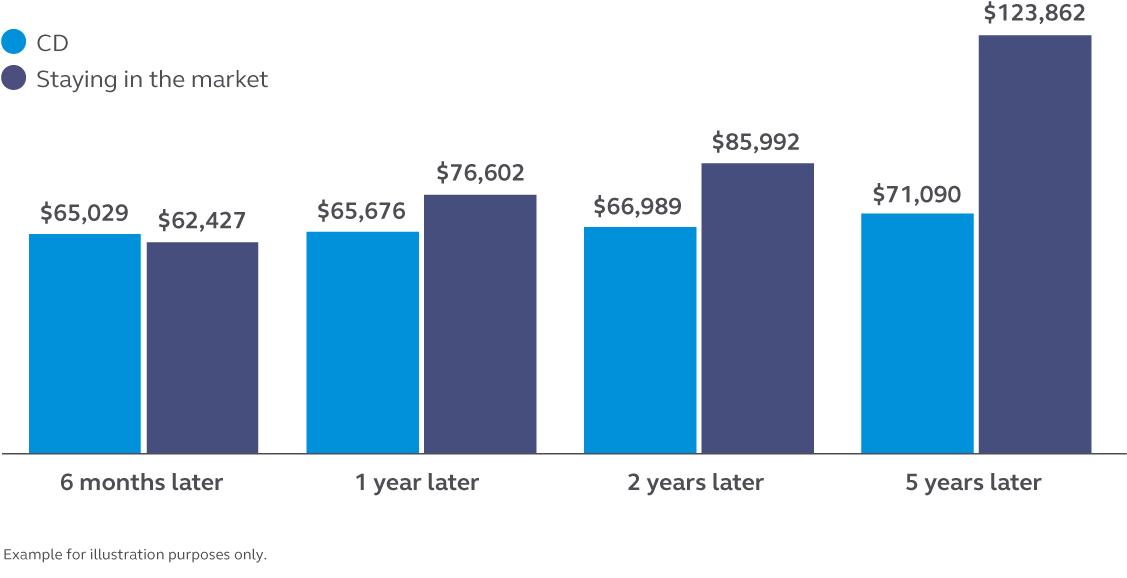 Focus on your short- and long-term financial goals.
Short term, you may be trying to increase your 401(k) savings rate to get your full employer match. Market volatility doesn't impact that goal. Long term, you may want to retire at a certain age. Your retirement account statement may fluctuate in the face of a bumpy market, but lasering in on those daily numbers is less important than the steps you're taking to achieve that retirement dream.
"Your focus is on 10, 20, or 30 years down the road," Poorman says. "There are things you can do now—no matter what markets are doing—to help improve your financial situation."
Those include:
---
---
Review your risk tolerance.
Risk tolerance and time in the market work together: The more time your investments have to grow, the more risk you may be able to tolerate. As you move closer to retirement, your investment mix may move into a less risky zone. But your tolerance for risk is individual, too: Take our quiz to learn more about your investor personality.
Increase your retirement account contributions or open an IRA.
It can feel counterintuitive in periods of market volatility to continue to save, but the money you're putting aside is for the long term, not the bumpy moments. A percentage from a raise, a tax refund, or a portion of a bonus can all boost your retirement savings. If you have an employer-funded 401(k), think about opening your own traditional individual retirement account (IRA) or Roth IRA. And if you add a lump sum to an account during a valley in market activity, you're also buying low, meaning you're getting more for your money.
Rebalance your investments, or switch to automatic rebalancing.
Your asset allocation, or how your retirement savings are distributed in accounts, may include everything from equities to fixed income. That way "within that fund, not all investment options go up and down at the same time," Poorman says.
However, periodically you'll need to rebalance your retirement savings to match it up with your original risk profile. You can do this yourself, or set up automatic rebalancing by using a target date fund (TDF) or a managed account. "These options can help take some of the stress out of the equation," Poorman says. "You pick the date closest to when you'd like to retire and let the professional do the work of researching, investing, and rebalancing."
Check in with a financial professional.
A financial professional can review with you what's really going on during periods of market volatility and help you better plan for your goals. (Don't have one? Read why you might want to work with a financial professional.)