6 steps to create your post-pandemic business growth plan
You survived the pandemic. What did you—and other small business owners—learn that will help build growth and stability?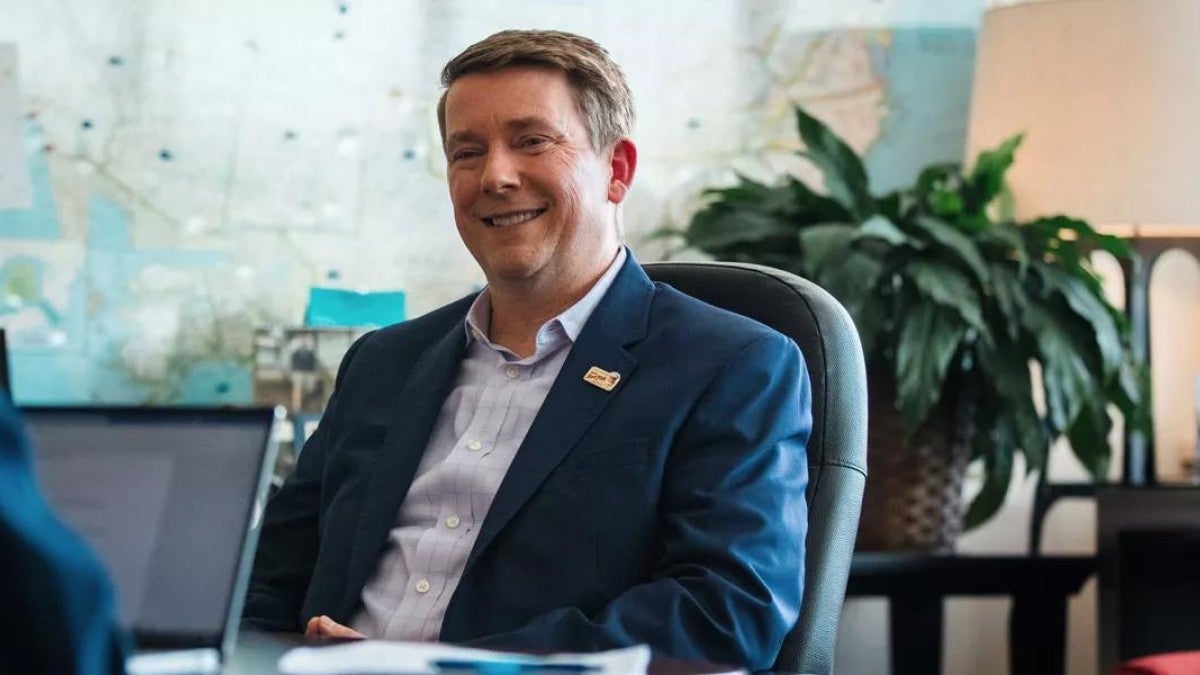 When the pandemic began, Bob's Red Mill CEO Trey Winthrop, head of the whole-grain foods manufacturer and a Principal® client based in Oregon, started calling employees. Each day, he'd work through a list of 10 to 20 people, checking in, thanking them for their work, and just listening. "I really learned from that experience how much connection people needed," Winthrop says. "Before the pandemic, I tried to walk around and see everyone, but now I've learned to be more intentional in those conversations."
Post-pandemic, those intentional conversations include travel to meet salespeople and customers. "Before, I took relationships for granted," Winthrop says. "You can look at all these dots on the map that represent where we have people and product, but it's so much different to show up and see what it actually looks like."
Luckily, far fewer businesses than expected were forced to close their doors during the first year of the pandemic—200,000 by some estimates. Just like Winthrop, those owners and managers leaned on survival strategies to get through COVID. But some of those same survival strategies are evolving to guide businesses post-pandemic, too. What lessons may help chart your business growth plan? Here are some ideas.
1. Reinforce the 'why' of your business.
Think about why you (or someone you know) started a business. It wasn't because you were thrilled about paperwork or focused on speedy internet service. It was because you had energy, drive, and passion—in other words, purpose. If pandemic survival made one thing clear, it's that purpose matters.
"During the pandemic, remembering that purpose also reminded owners that life is too short and there's too much good work to do—what you're doing has to be really meaningful to you," says Amy Friedrich, president, U.S. insurance solutions at Principal. "It's critical to running a business."
Employees want to understand that purpose, too, but many of them are in the dark. Four out of 10 employees say that they don't know the post-pandemic plan for their work, and that leads to anxiety and burnout.
2. Really understand your customers.
Your purpose is the "why" you started, and keep growing, a business. But what's the "why" that kept your customers coming throughout the pandemic and will keep them coming to you, not your competitors, for years to come? "Knowing that will help you know what's crucial to preserve," Friedrich says.
For Winthrop, the Bob's Red Mill purpose is straightforward but all-encompassing. "It's food that you feel good about eating," he says. "You don't feel good only because it's wholesome, nutritious food, but you feel good because you're supporting a company that's a good steward of what we do, all the way from supply chain to our employees."
3. Close critical gaps—now.
Online ordering for restaurants is the most widespread example of filling a gap overnight—and leaning on that survival strategy for a business growth plan. "The gap is the thing you think about when you drive home at night, when you can't sleep," Friedrich says. "The pandemic taught us that you have to fill existing or new gaps, then move onto the next one—now."
4. Build a robust community.
Starting and running a business can be lonely—a loneliness that increased in countless ways during the pandemic. The owners and managers who survived and thrived, Friedrich says, learned to define their community differently and to engage no matter what. "Before, owners mostly defined it geographically with customers, suppliers, and employees, and maybe clubs they belonged to," she says. "Now, they're defining it to include a community of experts that might be national in scope who can help them do the things they can't do to manage their business."
The community at Bob's Red Mill isn't just about the work that employees put in during the day; it manifests itself in the surrounding area. There are clean-up and adopt-a-road activities, to name just two. "We want to focus locally on what we can do to support our community," Winthrop says. "I'm an optimistic person, but I am frequently surprised by the amount of joy people have when I tell them I work at Bob's Red Mill. There's this connection to how we inspire that with our wholesome food, and it really goes into also our corporate structure."
5. Get used to a permanently changed workforce that will ask more from you.
Beyond the expectation of remote or hybrid, employees are continuing to ask more of employers than ever before. "Before the pandemic, owners might have provided health insurance and thought that was enough," Friedrich says. "Now, potential and current employees are asking about mental health benefits. They might need grief counseling. They're using those benefits and support to make employment decisions.
"It's a long-term change that employers will have to do more than they've done before for their workforce. They are now a nexus point for mental and physical health for employees."
6. Find experts you trust.
From a trusted financial professional to a resolute attorney, "recommendations from your community and trust in the people that provide services is more important than ever," Friedrich says.
That includes finding other companies that understand exactly what you need to create your own business growth plan. "If you didn't build those relationships before the pandemic, you have to build them now," she says. "Small and midsize business owners tend to take pride in going it alone, but that's only going to add stress right now. There are people who know how to give advice. Find those people."
Bob's Red Mill is not an affiliate of any company of the Principal Financial Group®
This document is intended to be educational in nature and is not intended to be taken as a recommendation.
©2022 Principal Financial Services, Inc.
Insurance products issued by Principal National Life Insurance Co (except in NY) and Principal Life Insurance Company®. Plan administrative services offered by Principal Life. Principal Funds, Inc. is distributed by Principal Funds Distributor, Inc. Securities offered through Principal Securities, Inc., member SIPC and/or independent broker/dealers. Referenced companies are members of the Principal Financial Group®, Des Moines, IA 50392.