4 ideas: A business case study to help boost retention and resilience
See how this business has grown for generations while prioritizing its employees' financial security.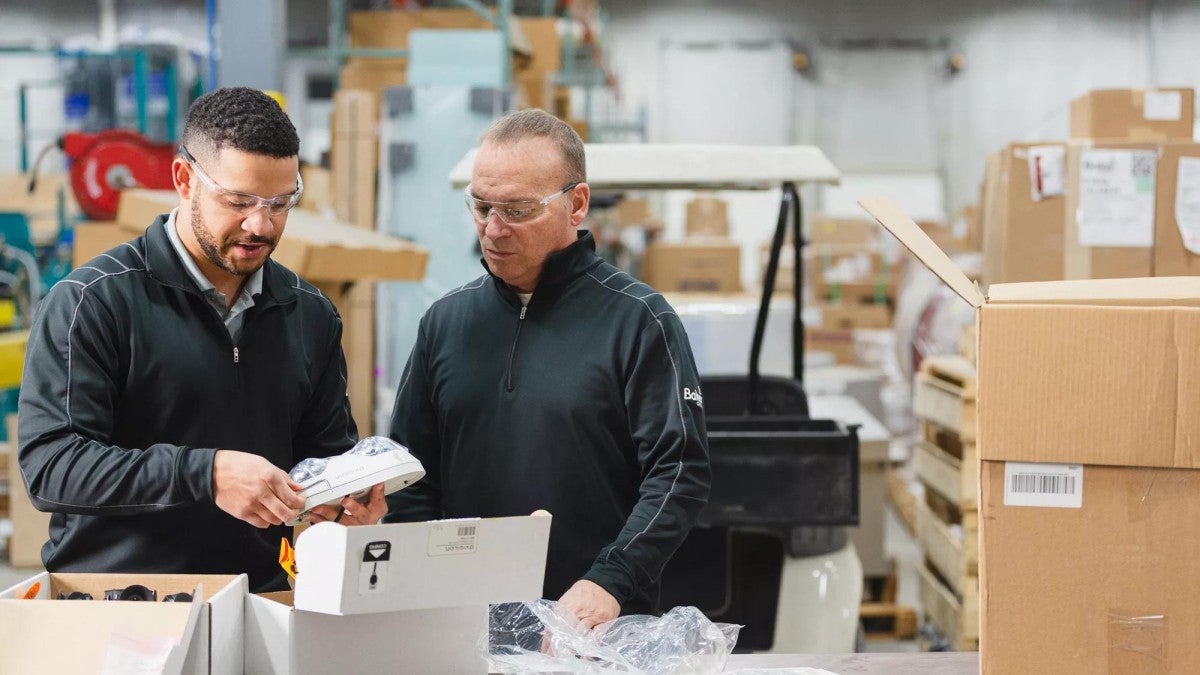 The construction firm Baker Group started small in 1963 in the founding family's basement. It has since expanded into seven lines of business with 1,100 employees.
Its decades of hard work, determination, and careful planning didn't just happen. They were led by clear company values.
The second-generation owner, B.J. Baker III, sold the company to his employees in 2019 as an employee stock ownership plan (ESOP). That's just one of the bigger examples of how this business has consistently invested in employees to help fuel steady growth.
"Investing in employees through benefits is a critical foundation for them to come to work and feel good about what they're doing, that the company cares for them and is providing the resources they need to be successful," Baker says.
Here are four ways Baker manages the intertwined growth of the business and its employees:
1. Benchmark and evolve employee benefits as your business grows.
As businesses mature and scale up, their employee benefits can do the same to help stay competitive.
"We spend a lot of time benchmarking what's going on in the marketplace to try to make sure we're competitive," Baker says.
Adding options such as disability insurance or a health care savings account at the right moment can help more employees feel supported. Baker also has partnered with other local businesses to explore new options for employee childcare.
Jon Jackson, vice president of technology, says that he feels good about his career and retirement thanks to Baker Group's consistent support.
"The benefit package that exists at Baker Group is part of that reason," he says. "The ESOP is part of that reason. The overall culture of how we treat people, how we help people gracefully enter into retirement—all those things play a big role in that."
2. Succession planning is basic business planning.
Baker the business owner gave himself and his company plenty of time to plan a succession. The first step was recognizing there was no family member ready to take over.
Nate Schelhaas, senior vice president and head of life protection solutions for Principal, cites three common hurdles to a smooth succession:
A potential successor hasn't been locked in—or even found.
The would-be successor isn't financially able to buy the business.
There's no good plan for the original owner to draw down on the value of the business.
Baker Group avoided those pitfalls through a carefully orchestrated ESOP.
"An ESOP is a retirement plan, but it's also an ownership succession plan and an employee engagement plan all in one," says Mark Zimmerman, the chief financial officer for Baker who helped guide the company's transition to employee ownership with expertise from Principal.
"The family culture that we're trying to imprint in an employee and everyone's mind as an owner is that they're a part of the team, they're a part of the family, and together we're going to be successful," Baker says.
ESOP can help keep an experienced management team intact. Another tool to help retain top leaders is through a nonqualified deferred compensation plan—a financial vehicle that helps high earners save more aggressively towards retirement.
3. Be both genuine and strategic with company culture.
A business can be just as deliberate with its company values as with its benefits to help retain employees, boost productivity, and grow business.
Baker recently distilled its core values from an unwieldy list of more than a dozen down to just four. They're prominently displayed throughout the workplace and easier to remember:
Care about people.
Love what we do.
Be mentally tough.
Own it.
Baker helps reinforce its culture of caring in many ways—including with color-coded cubicles acknowledging different personality types, so employees know better how to cater to each other's expectations when working together.
"We already were a highly collaborative, team-oriented company," Zimmerman says of the company before it transitioned to ESOP. Employee ownership has only built on those values.
4. Good benefits education helps promote financial security.
Baker works hard to make employees aware of their benefits to help them take control of their own financial security.
ESOP education, for instance, includes digital options but also simple slips of paper in the breakrooms asking, "What are we not telling you about being an employee-owned company?," with an invitation to email questions to the ESOP committee.
Baker also works with Principal to educate employees on retirement readiness—including one-on-one sessions with financial professionals.
"We know money and money problems are one of the biggest causes of stress for our employees," Zimmerman says. "If we can reduce that stress, we live out our core values of caring about people and building better communities."
This article is intended to be educational in nature and is not intended to be taken as a recommendation.
Baker Group is not an affiliate of any company of the Principal Financial Group®. Baker Group and its employees viewpoints may not be representative of other clients' experiences.