How to recruit employees (and keep the people you have)
Small and mid-size businesses owners across the country, in fields from construction to hospitality, are competing like never before to recruit new employees and retain the ones they have.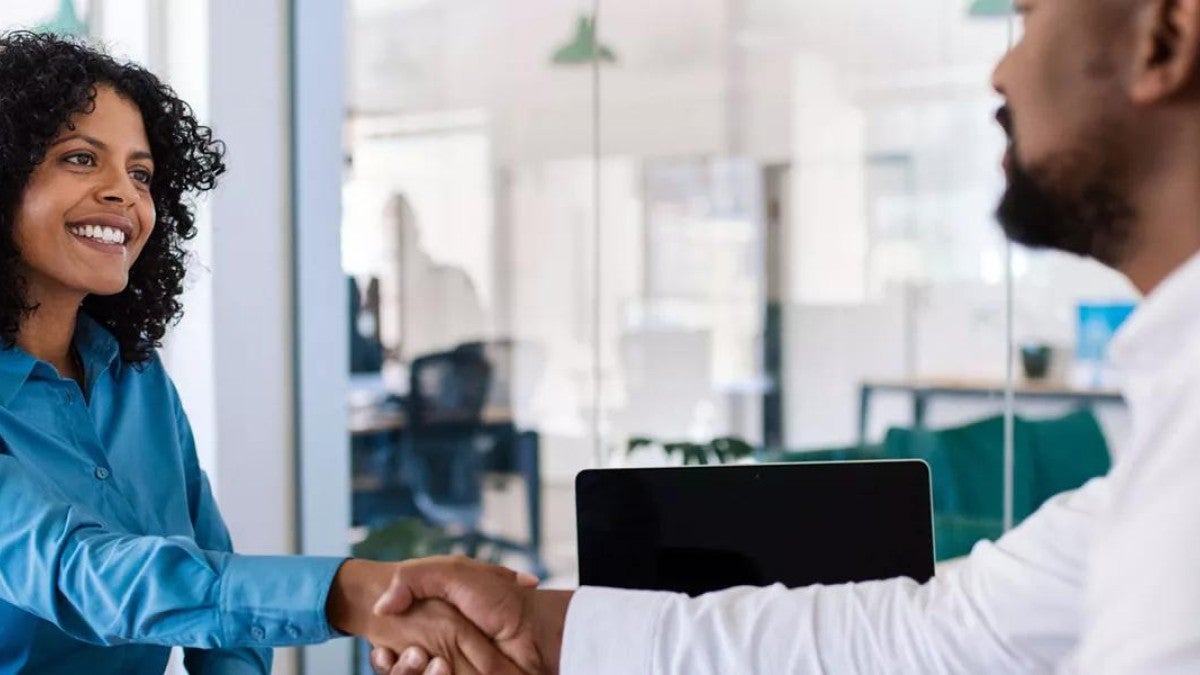 Have you struggled to fill a position or two over the last year? You're not alone: Small and mid-size businesses owners across the country, in fields from construction to hospitality, are competing like never before to recruit new employees and retain the ones they have.
Even if you're not looking for workers, you might face the loss of an employee sooner than you'd hope: Before the pandemic, the average job tenure was just four years.
What can you do to keep the people you value and be ready to fill open positions? These recruitment and retention strategies can help.
1. Go where potential employees are.
Gone are the days of help wanted ads in print newspapers. To create effective recruitment and retention strategies for your business, focus on the online platform or physical space where potential employees seek jobs.
For example, maybe you always hire a college graduate or two in a particular major. Some universities have robust placement programs; establishing a relationship with their career office makes it easier to widen the pool of candidates. Perhaps you're in an industry where a lot of people have a LinkedIn profile; job openings on that platform might garner worthwhile views. Track what's worked and what hasn't as you adapt going forward.
2. Make the employees you have feel worth it.
"We can't afford to lose our current employees and leave jobs open," says Meg Burdick, human resources (HR) director of Soniq Transportation & Warehouse in Kent, Washington.
That's got her, and countless other HR experts, thinking about how to keep employees happy, improve or boost benefits, and monitor job contentment via tools such as surveys and regular meetings. "And if they aren't [content], how we can change that?" Burdick says.
Some employees might enjoy breakfast once a month; others might be eyeing a paid personal day or two for the year. Knowing what drives your employees can help you integrate office traditions or benefits that help them understand you're listening to what would make their lives better.
In addition, onboarding new employees so they understand your work culture right away can help those fresh in their tenure feel valued from day one.
3. Level-set pay, benefits, and more.
If you're losing employees more quickly than you'd hope, it's worth evaluating your internal practices. Check with professional associations to ensure your pay is commensurate with other businesses in your area and ask colleagues what's included in their benefit packages. If yours are out of sync, it may be time for a reboot. Or maybe you set yourself apart with additional benefits such as pet insurance or an employee assistance program.
4. Acknowledge the past two years and embrace change.
In 2021, Cassie Sampson, owner of East Village Spa in Des Moines, Iowa, closed her doors and gave employees paid time off to tend to personal needs or just rejuvenate. "From my perspective as a small business owner, knowing I'd have a few days to let my business 'rest,' where I knew I could take personal time without work emergencies, also was essential to my own mental health," Sampson says. "This will become a new tradition."
Sampson's gift of time off acknowledged the challenges of the last two years and the toll it took on everyone. It also inspired her to add this welcomed new benefit.
Your version of doing the same for either recruiting or retaining employees may look different. Maybe, for example, you've never had a remote employee, but work-from-home made you realize some positions did just fine with that set up. That, in turn, can help you broaden your recruitment and retention strategies and fill key positions.
5. Turn your wins and losses into future plans.
As you figure out what works (and what doesn't) in your recruitment and retention strategies, take note. Recording those learnings can help you start a formalized recruiting plan. It's just one more way to take what you've learned over the course of owning a small business and build for the future.
"If 2020 was 'survive,' and 2021 was 'wait and see,'" says Natasha Miller, CEO of Entire Productions in San Francisco, "2022 is 'rebuild and recalibrate.'"
Next steps:
Benefits are a powerful tool you can use in your recruit-retain strategy. How do yours measure up? The Principal Benefit Design Tool can help you understand.
LinkedIn and Entire Productions are not affiliates of any company of the Principal Financial Group®
The views and opinions expressed by these business owners should not be considered those of the Principal Financial Group. Unless otherwise noted, business owners and their businesses are not an affiliate of any company of the Principal Financial Group® You should consult with appropriate legal counsel or other advisors on all matters pertaining to legal, tax, or accounting obligations and requirements.
Insurance products and plan administrative services provided through Principal Life Insurance Company®, a member of the Principal Financial Group®, Des Moines, IA 50392.